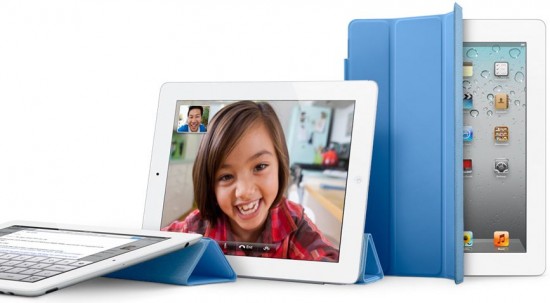 Holiday season is around the corner, and since its the best time to gift your loved ones, the sales chart of most of the electronic goods is at its peak, with demand increasing day by day and shipping time delayed as its getting closer to the festive season. And guess the devices which took the top place for the most desired devices for the Holiday season – as expected, the Apple's latest and the hottest products have occupied the top spots, which includes, the iPhone 4S and the iPad 2.
That was never a surprise, since Apple has been having a dream run with its magical devices, especially with the iPad, with people across all age groups, are craving to own the Apple iPad. Its been almost an year by now, but the demand has never come down during this period and neither was there any other tablet competing with the iPad or even coming close to the awesomeness of the tablet from Apple.
But that will not stop the technology giant from working on the next generation of the iPad, with reports saying that the device is already in production. According to Digitimes,  with the supply manufacturers have now begun shipping the tablet's components and parts. The report also says that one of the Citi analysts has confirmed that the iPad 3 will coming in the month of February (the previous iPads were also launched around the same time).
The Foxconn Electronics is expected to go full throttle during the month of January, which is expected to produce 9.5 to 9.8 million tablets during the first quarter of 2012. The report also hints about a retina-eye display for iPad 3 and a powerful processor, probably an A6. The next-gen iPad is also expected to be thicker than its predecessor, since the a higher resolution display would require an additional dual-LED back light system.
So what do think the iPad 3 will look like? Do let us know all the new features you would love to see on the upcoming Apple's tablet.