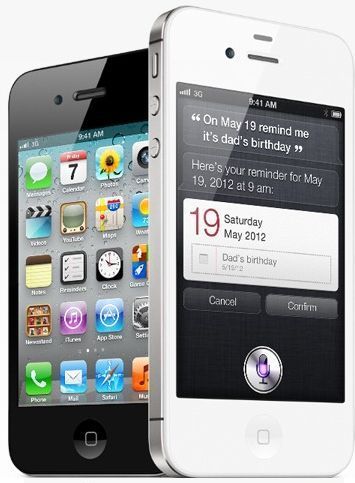 As we know Apple's rumors just don't die down, and unlike other news, these rumors always create a new suspicion among its fans, who always keep waiting for those magical devices the company keeps discovering every year. From iPod, iPhone and then the iPad, the technology has always proved to be the ultimate king of devices, with everything it touches turns out to be a jackpot.
The last device from Apple's stable was the iPhone 4S, which initially did show some kind of disappoint, as we all know since the phone didnt actual undergo any major changes. But slowly, the tide turned on the other side, with the sales touching a all time high for a record number of iPhone sales. Thanks to Siri, which has been a major highlight for the device, which has been till date the most efficient voice enabled assistant ever made by any company. The Siri integration goes deep into the iPhone's features, which seems to have endless possibilities. Hence Apple too has decided to work on the feature to bring out more number of applications and features.
Now coming to the main point, reports now suggest that Apple's next phone is being powered by a Quad-core processor. Now that's more like it, since we all know that the iPhone 4S features the A5 processor of the iPad 2 and Apple would obviously go for a powerful processor, in order to keep with the current trend of the mobile devices. Along with the dual-core processors, Apple is said to be testing the next iPhone with a quad-core processor too, to keep up with Android phones.
Also the phone is featuring a bigger screen (probably a 4.3 inch), which might come up with a 720p HD display. Maybe its time Apple would put aside the Retina eye display and move ahead with a higher resolution screen. Apple iPhone's Retina eye has been the best till now, but with competitors moving ahead so fast, it is important for Apple to upgrade.
What do you want to see in an iPhone 5 and would you want one?