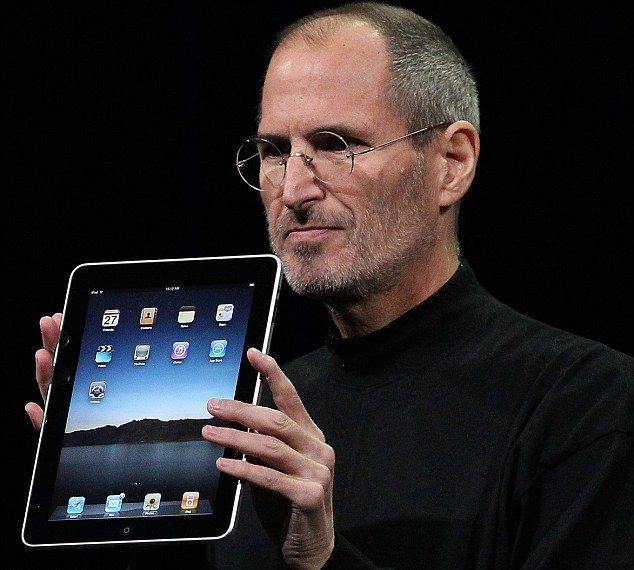 Steve Jobs has been the one of the greatest persons of the decade, who has changed lives of many people, with some of the greatest innovations the world has ever seen. And it was not just about innovation that really mattered, but the way he made people think different, just like he did and the rest of the world just followed him. Whether it was an iPod, iPhone, or the iPad, each and every gadget was made with perfection and enthusiasm, which made sure that there was never any other device that could replace them.
Jobs has not just founded a company called Apple, but for him it was something more than just a company for which he had been working all his life. So it was not just for the Apple fans who regarded him so high, but also the people working at Apple who now plan to launch their upcoming device on a very special day- the day Father of Apple was born, i.e., February 24th.
Yes you heard it right! As we all know that it is a known fact about the company launching its tablet, the iPad every year around Feb-March time period. Apple has been going on full on bring out the next version of its tablet, the iPad 3 soon. After a bumper sales of the iPhone 4S, looks like the company is planning to cash on it next big device and like any other new Apple devices, the expectations as well as the demand will be at its peak.
Apple is expecting more than 4 million of iPad 3 sales when the tablet will launched in a couple of months time. The Apple iPad 3 will most likely come with a high resolution display (probably a Retina eye display), a more powerful processor and might get the Siri integration too, though we are still not sure on the final specs of the tablet. But that doesn't stop you from expecting some new interesting features, so do let us know what you think about the next Apple tablet.