We are influencers and brand affiliates.  This post contains affiliate links, most which go to Amazon and are Geo-Affiliate links to nearest Amazon store.
The global e-sports audience is already over 530 million people, which is quite comparable with the audience of other sports.
Every year in the world there are many tournaments with multi-million prize pools, which are monitored by hundreds of millions of spectators online, and each major sports resource has at least one section in regard of e-sports.
ESports is a competition in a virtual space where the game is an interaction of control of characters or objects, providing equal conditions for the rivalry between persons, or teams. In simple words, this is a competition in video games between players. Among the most popular eSports disciplines are FPS games simulating a battle between teams of players using modern or futuristic weapons, sports games simulators (FIFA series of games); real-time strategies (like StarCraft) and team role-playing games with elements of a tactical and strategic game (League of Legends, Dota 2).
Pros and cons of this type of sports
The debate about whether to put e-sports on a par with our usual sports nevertheless continues. The most of the countries in the world (as well as people) does not consider e-sports as real sports. It would be strange for them, if someone would get Olympic medals for playing on a computer and become an Olympic champion without getting up from his chair.
The president of the International Olympic Committee, Thomas Bach said:
"We are still not one hundred percent sure that e-sports is really a sport, given the physical activity and all that is required of the discipline to be considered a sport".
Bach also noted that e-sports do not preserve the rules of the Olympic Games, since there is violence in video games and Olympic committee will not approve something like this as an official Olympic event.
However there are also "protectors" of the cyber-sports, such as the President of the Russian Computer Sports Federation Dmitry Smith. He believes that Esports is exactly the same sport as any other traditional sporting event. This is not a competition between a person and a computer; this is a competition between two people or teams. An intellectual competition in which the computer acts as sports equipment or a tournament venue. Smith also emphasized that not all games related to computer sports – for this, the game must have a competitive element, be short-session, story-free and provide equal conditions for competing players. Therefore, in e-sports, competitions are held in 20 games out of hundreds of thousands or even millions of existing ones.
Non-kids games
According to Dmitry Smith, the global e-sports audience already exceeds 530 million people, which is quite comparable to the audience of other sports, and at the same time, it grows by 10-20 percent annually. If we talk about financial indicators, then, according to forecasts of the analytical company Newzoo, revenues in e-sports for 2020 will grow by 41.3 percent and amount to $1, 2 billion. Of these, 517 million accounted for advertising, sponsorship and the right to broadcast e-sports events, 103 million – for the proceeds from the sale of tickets to events and branded products. Bookmakers accept bets on e-sports in regulated countries, and players already put more bets on e-sports events than on golf, football and tennis. Even the US online casino promote such events. It is planned that by 2030, companies' investments in e-sports will double, due to which the total industry revenue will grow to $ 2.4 billion. It is not surprising that such an audience attracts more and more large companies, and not only from the IT sector, who are interested in promoting their brands among young people who are fairly well-off and are interested in modern technologies.
Unresolved issues
With the recognition of e-sports as an official sport worldwide, its enthusiasts will not have any organizational difficulties. Finding premises for competitions has become much easier, and municipalities have become more responsive and help with the organization (there are cyber-arenas building almost in every major city worldwide). However, not all problems are resolved to make it possible. One of these problems is violence in video games. However, there is at least few titles, which can be considered as "Olympic" – Rocket League, Hearthstone, Fifa and racing games.
Top 5 eSports disciplines
Dota 2 – a game in the genre of MOBA (Multiplayer Online Battle Arena). In competitions of this genre, two teams of players fight each other on a map of a special kind. Each player controls one character from a certain list of available heroes that differ in their abilities. During the match, characters can become stronger, gain new abilities and equipment, like computer role-playing games. The ultimate goal during the match is to destroy the enemy base.
About 40 million dollars are played out annually in this discipline.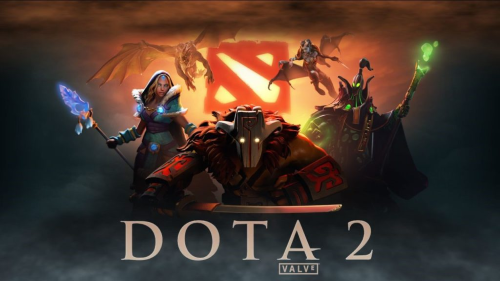 League of Legends is the second representative of the MOBA genre and the most popular game among e-sports disciplines in the world. The number of people simultaneously online in the game is approaching 30 million, which is almost 70 percent of all MOBA fans in the world. The world championship on this game has been held since 2011; about 32 million online viewers are watching the games.
About 12 million dollars are played out annually.
Counter-Strike: Global Offensive is the most famous representative of the First Person Shooter genre, or just a FPS. The main idea of the game is the confrontation between two teams: terrorists and Special Forces. The goal of the game is to complete the map task or destroy opponents. For completed tasks and destroyed opponents, the player receives money that he can spend on the purchase of weapons in next round. Also this discipline is most developed for bets in US online casinos.
About 10 million dollars are played out annually.
StarCraft II is a representative of the RTS genre (Real-Time Strategy). The essence of the game is the construction and development of player's base and the destruction of the enemy's base with the help of constructed units. The game has three different races, each with its own advantages and disadvantages and different strategies and paths to victory. The first game in the series of this space strategy came out in 1998 and became the leader among network RTS's for many years and one of the first e-sports disciplines.
About 7 million dollars are played out annually.
Hearthstone – a simulator of a collectible card game, the brainchild of Blizzard. Parties a turn-based duel of two players who seek to destroy the enemy with their uniquely composed deck. To improve your deck, you can buy rarer and more powerful cards in the game store or receive them as a reward for participating in games in the Arena.
About 4 million dollars are played out annually.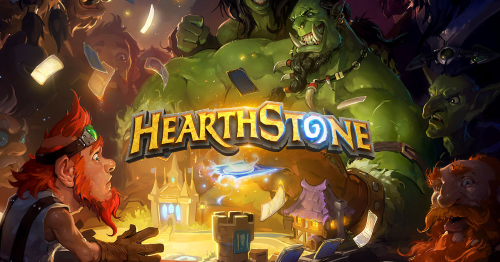 The most eSports-friendly countries
World tournaments to identify the strongest nations are not held now. However, there is an unofficial standing in which the rating is compiled according to the number of professional e-sportsmen in a particular country, as well as according to their number per capita.
Interesting thing is that gambling in most of the countries with developed e-sports tournament is banned, however there are available online casinos that support these types of bets and allowed by the government.
The United States is on the first line, which is quite natural, since it was there that three top cyber disciplines were born. At the same time, if Europe and Asia prefer only Dota and Counter-Strike, then the Americans hold tournaments in almost all computer games. The success of hard-working Chinese is not surprising either.
1 US: 2,375 cyber-athletes, 0,0007% of the population;
2 China: 652 cyber-athletes, 0.00005% of the population;
3 Russia: 625 cyber-athletes, 0,0004% of the population;
4 Germany: 615 cyber-athletes, 0,0007% of the population;
5 South Korea: 553 cyberattacks, 0.001% of the population.
We are influencers and brand affiliates.  This post contains affiliate links, most which go to Amazon and are Geo-Affiliate links to nearest Amazon store.
I am interested in all things technology, especially automation, robotics and tech that helps change how society will live in the future.