We are influencers and brand affiliates.  This post contains affiliate links, most which go to Amazon and are Geo-Affiliate links to nearest Amazon store.
The Athyphy deep tissue massage gun comes packed in a stylish case, but it also comes with a ton of energy within the device itself! Reaching a top speed of 3200 rpm and having the option of six different speed settings, this massage gun meets a wide array of different preferences. You can relax multiple parts of the body by utilizing the six unique massage heads that easily pop onto the tip of the massage gun. Being that this lightweight massager is easy to grip, it too can be used by individuals and couples alike. By incorporating a brushless motor, the noise level ranges from 35-50dB, making it comfortable to use at various locations without drawing too much attention to you or the device.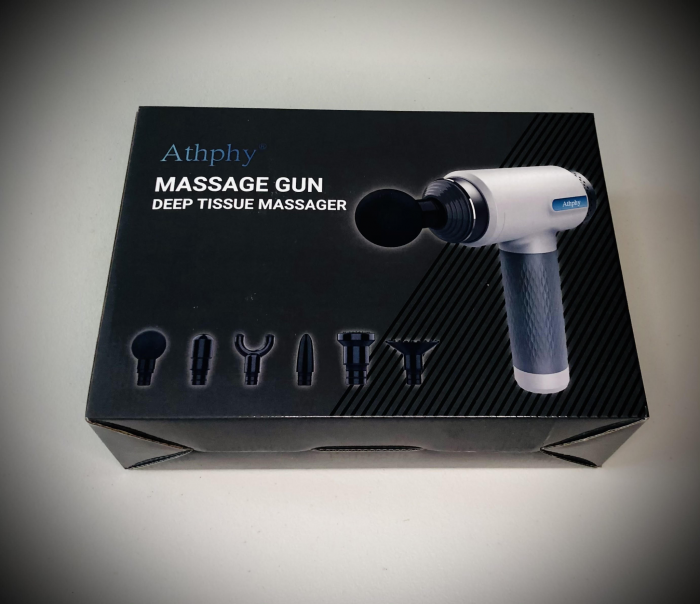 The white with grey massager is both solid and stylish. Using an ergonomic design with a silicon anti-slip handle and weighing 2.35lbs, the massager is user friendly for most individuals. However, some massage positions may be more difficult to do independently. For instance, the spine massager feels fantastic, but reaching and angling it properly can take a bit more finagling. The package comes with a round ball head, a flat head, a fork shaped head, a bullet shaped head, a cylindrical head, and a curved shaped head. Being that it does come with six different massage heads, you can maximize where and what you need relaxed. The chest, arms, legs, spine, back, buttocks, hands, and feet can all be massaged using this device. The unit is rechargeable and uses lithium technology to maximize the life of each charge. Depending on what speed setting you select, the massager can last 8-15 hours on a single 3 hour charge. Even with its convenient charging capabilities, the device has an automatic power saving mode that triggers after 10 minutes. If you are using it for 10 minutes, it will go into standby mode and if you are not using the device for 10 minutes, it will power off. These features help preserve the battery life and reduce need for continuous charging.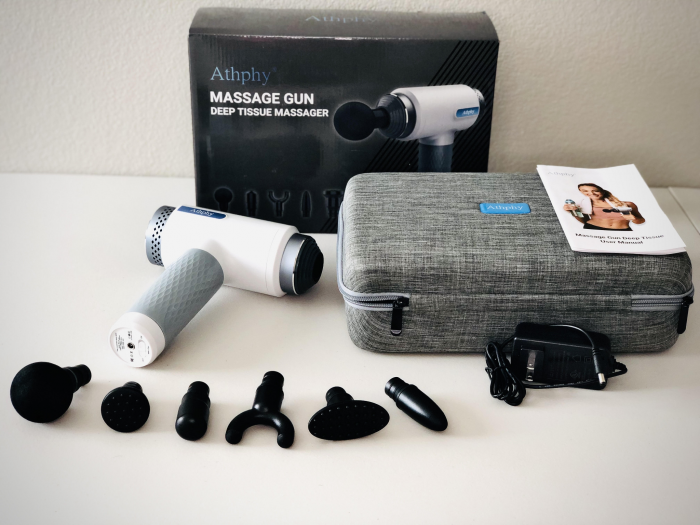 Being that this product was so nicely packaged, it would make a great gift. Upon opening it, the unit was already in its case and all accessories had a compartment. Each massaging head has a slot, there is a space for the device, and there is a rectangular compartment for the charger. There was no need for rearranging the heads or coming up with creative tetris methods when putting the pieces away. Instead everything was easy to take out and put back. The manual explained the different uses for each head and included additional information to get you started easily.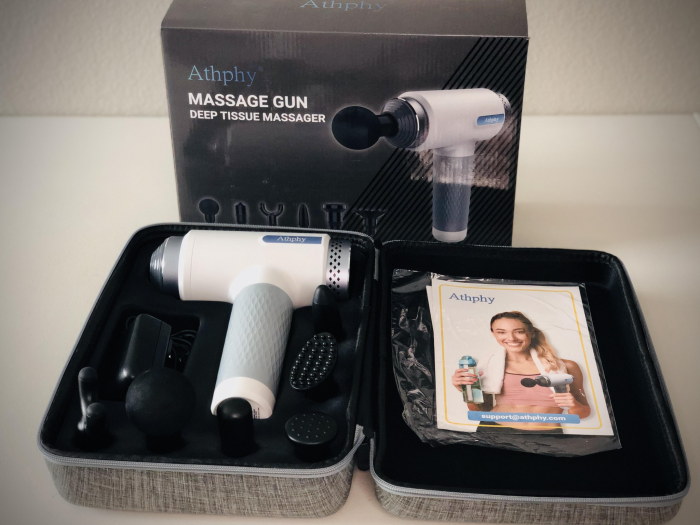 The massager has an on and off sliding button at its base to control the main unit. On the touch sensitive LCD screen, you can view and control the gear, breathing light, speed level, power, and record the number of hits. The metal vent helps remove any excess heat from the device. Which can support the longevity of the massager.
Check Out My Video Review of the Athphy Massage Gun and See it in Action
Reminding me of Thor's hammer, this massager really does a great job working out both sore muscles and knots. In addition to that, the packaging makes it very portable and convenient to use while traveling. This massager is great for both athletes and those looking for muscle relief.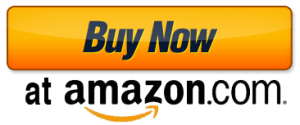 We are influencers and brand affiliates.  This post contains affiliate links, most which go to Amazon and are Geo-Affiliate links to nearest Amazon store.
My name is Aster and I'm a 28 year old World of Warcraft gamer on the West Coast! I partake in RBGs, Arenas, and other WoW related activities.
Occasionally my sister Troll Slayer and I band together to integrate Gaming and Art! To keep up with the Weirdleness you can also stay in touch with me on Twitch, Twitter, Discord, and Instagram!