We are influencers and brand affiliates.  This post contains affiliate links, most which go to Amazon and are Geo-Affiliate links to nearest Amazon store.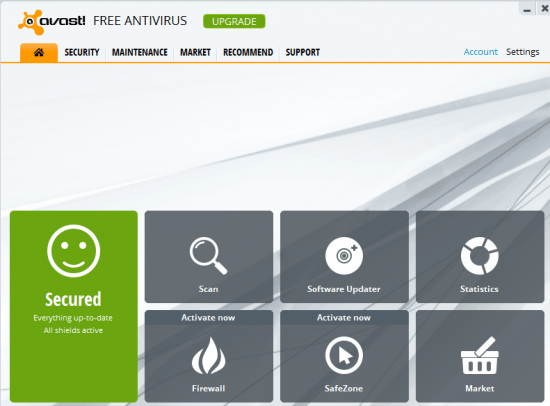 Using and Anti-Virus program is a must for all Windows users. Especially if you use the internet regularly or transfer data from other computers using CDs/DVDs and flash-drives or USB drives. Since Windows operating systems are used by almost all PC users, most viruses, spyware, malware, trojans etc. are created specifically to infect Windows PCs. Fortunately there are plenty of free AV programs you can download from the internet.
I have been using Windows OSes for the past 15 years, and have encountered thousands of such infectious scripts (viruses, trojans and adware) while transferring files from other PCs, downloading stuff from the internet and P2P networks. Having used several popular free and paid AntiVirus and Internet Security programs over the years, I have developed certain favorites based on specific requirements. Kaspersky, McAfee, Kingsoft, Vipre, BitDefender, Norton, AVG, Avast Free Antivirus and many more decent AV programs are on offer today, and can be purchased off the internet directly or tried out for free.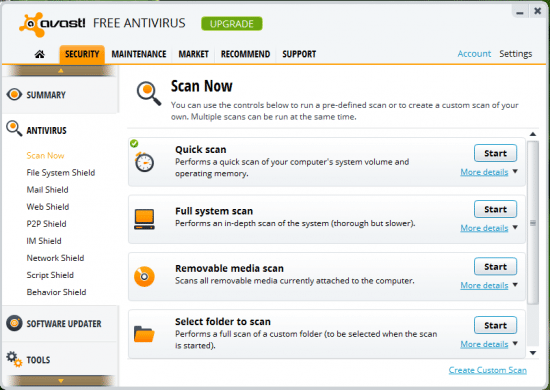 Based on security features, resource usage (CPU and RAM), frequency of updates, user-friendliness of interface, scanning efficiency etc. I would recommend Avast Free Antivirus (version 8 now) to most Windows PC users. Let us take a look at some of the exciting new features introduced in the version 8 of Avast Free AV: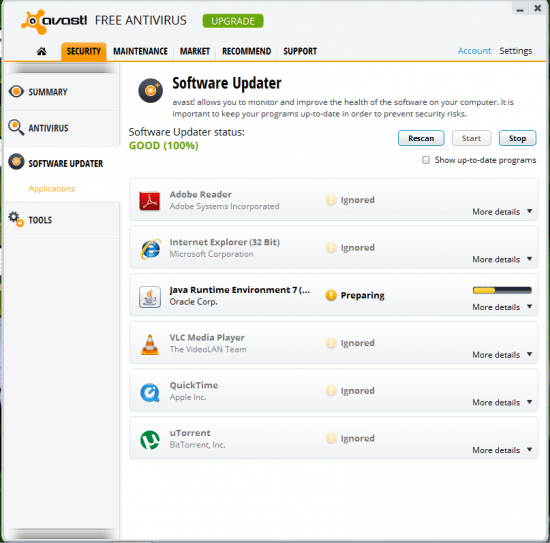 Software Update Alerts – Avast FREE Antivirus 8 has a new feature, which lists all the installed software programs and whether any new versions are available. This might not work for some programs, but most popular ones like WinRAR, iTunes, Adobe Reader, Flash plugins etc. are included. You can even set the programs to be updated automatically when new versions are available.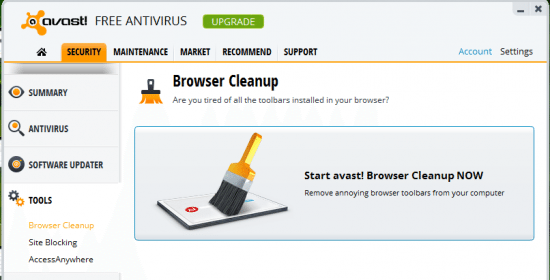 Browser Cleanup – All those irritating toolbars that get installed on your browsers can be removed with a single click using this feature.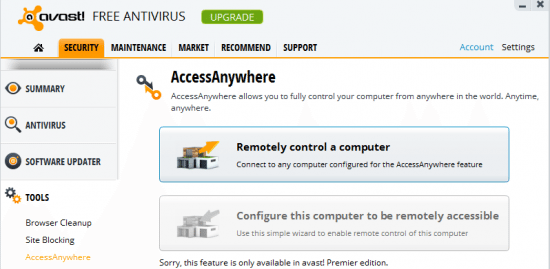 Access Anywhere – It's basically same as the Remote Access feature of Windows, and the free version only allows access to other PCs, but not to your PC.
Some existing features of Avast Free Antivirus are also worth mentioning: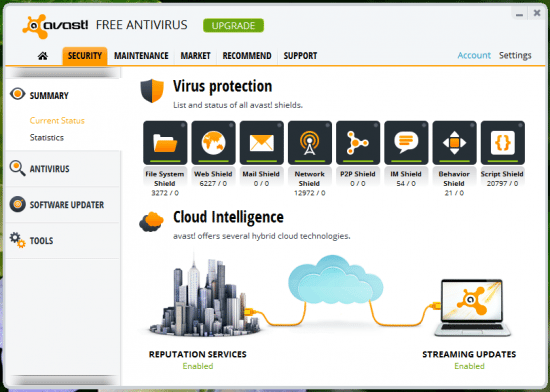 Streaming updates from the Avast cloud, rather than large chunks, so that you receive the latest threat definitions are soon as possible.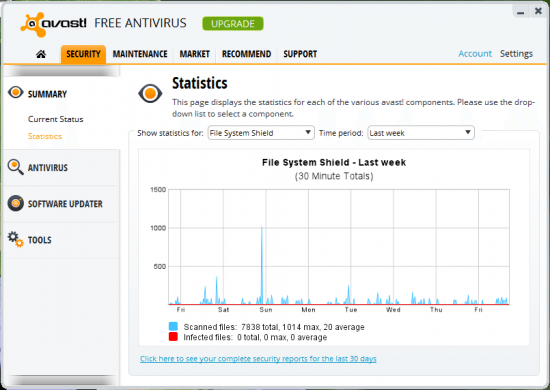 Scan Statistics for all the shields – File System, Network, P2P, Mail, Web etc. with detailed charts of scanned and infected files.
Browser plugins – Site Reputation and Ad-Blocker features are quite nifty.
Automatic Program and Definition updates – You don't need to download new versions separately.
Site Blocking – You can block specific websites if they are harmful or inappropriate just by entering the URL.
All the settings can be protected by using a password for Avast Free Antivirus. In addition to all these features, it is worth noting that the trial period for the Free license is 365 days, much longer than most popular alternative AV programs.
Let us know what you think of Avast FREE AV and other free antivirus and internet security programs via comments below.
We are influencers and brand affiliates.  This post contains affiliate links, most which go to Amazon and are Geo-Affiliate links to nearest Amazon store.
I'm a Generalist Researcher working on a Theory of Reality, Horticulturist, Blogger, Natural Systems Analyst and Amateur Architect