We are influencers and brand affiliates.  This post contains affiliate links, most which go to Amazon and are Geo-Affiliate links to nearest Amazon store.
Over at www.GearBest.com you can find a product called the Windows mini PC from Beelink.  Think Raspberry PI but in a complete package and running Windows.  It is essentially a tower PC in a much smaller form factor and can do nearly anything that a Windows PC can do given it's RAM and Storage limits.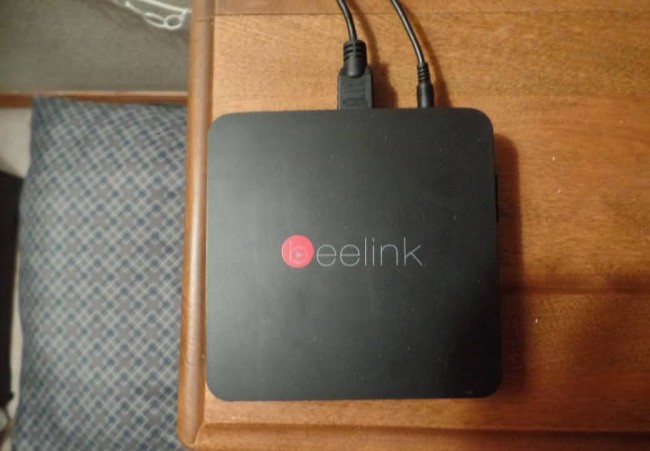 Whats inside: Beelink M808 TV Box
Intel CPU Quad Core Baytrail Z3735F
Intel HD Graphics
DDR3 2 GB RAM
16 GB eMMC Flash for storage
Ethernet 10/100
USB 2.0
2.4G/5G wireless, B/G/N
Bluetooh 4.0
HDMI out
SD Card slot
OTG port (on the go port)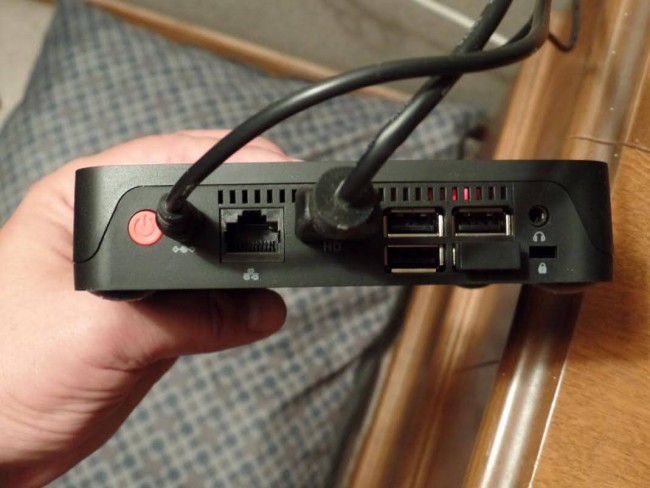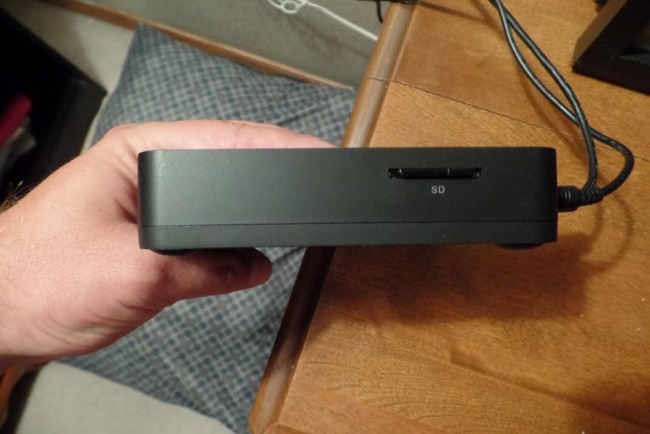 That is a lot in a very small package.  Also consider that you are provided with a bracket that can then allow the Beelink to be attached to the rear of your TV.  It uses the wall mounting on the TV to attach to.  This makes it easy to hide the Beelink M808.  All you see is a power cord coming from the rear of the TV.  That is not to say the Beelink M808 is an eye sore sitting on a shelf or entertainment center near your TV.  The Beelink M808 has a very small form factor, very clean looking.  Now you may ask how you connect use the Beelink M808, well you connect to it just like you would a standard PC.  You can use one of the 4 USB ports to plug in a wired keyboard and mouse. Or in my case I was given a combo wireless qwerty keyboard mouse remote.  The UKB – 500 – RF 2.4GHz Mini Wireless Keyboard with Touch Pad provides easy keyboard and mouse pad control of the Beelink M808.  This way I use only one of the USB ports leaving me three still available.  The HDMI only support is a little limiting but if you have a fairly recent TV or monitor it should support the HDMI out of the Beelink M808.  I used a TV for this review.  I don't have but one monitor in my house and it doesn't support HDMI.  The Beelink M808 is lacking a bit in the storage department but it does provide a few options for expansion.   You have the obvious USB ports, SD card slot, and the OTG port.  But there is a hidden option.  The Beelink M808 allows for a hard drive to be installed to support any extra storage needs one might have.  A nice option to have when a USB storage stick is not enough.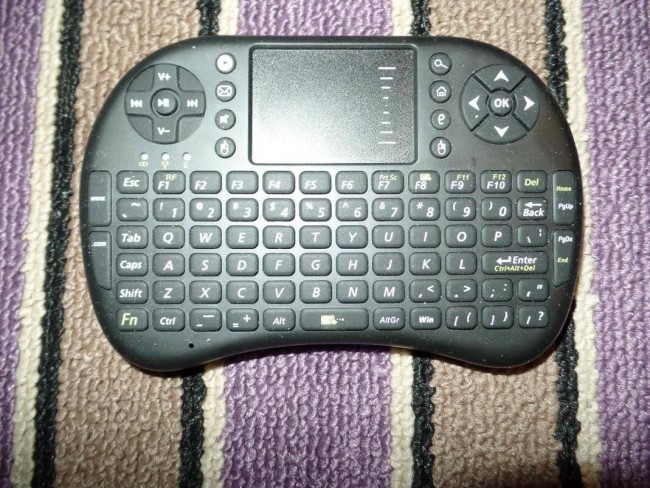 For your standard PC functions the Beelink M808 works as expected.  Web browsing, email and even word processing (Google Docs) was handled very well.  Streaming video was also handled very well with YouTube and a variety of streaming services.  It looked as I would have expected a similar to stream from my PLEX media server.  I also can stream from my PLEX media server to the Beelink and it streamed just as well as my laptop or my ROKU's I usually use.  My kids jumped on and used it to play a few online games they are currently into.  ROBLOX being their current favorite, as well as MineCraft, but they only played ROBLOX on the Beelink M808.  They had no complaints and it was tough to get them off because it was connected to a TV.  They loved that playing Robox on a large TV. The UKB 500 took a little getting used to for the kids but they manged pretty well after some time as well.
I know I have compared this to a standard tower PC and in some ways it is, but it isn't a workhorse.  You can overload it and cause some issues when trying to run heavier local programs.   It can run a little hot if you push it with local tasks as well.  But with the focus being a Windows TV box I think it handles this task well and the fact that it can do some standard PC functions is good in itself.
To be completely transparent I did upgrade to Windows 10 from the provided Windows 8.1 Home that came pre-installed.  I struggled using Windows 8.1 and believed Windows 10 was the better option for the Beelink M808.  It runs better on Windows 10 than Windows 8.1 Home in my opinion and allows the Beelink M808 to run and be more functional from the start, since you don't want to use that touch screen oriented start screen by default in Windows 8.1.  With it being a free upgrade I thought this was an easy decision and it went seamlessly, considering this thing has 2GB of RAM and 16GB of storage the fact it can upgrade to Windows 10 is a feat.
The UKB-500 is a nifty little wireless Qwerty keyboard with built in mouse pad.  You don't miss out on any keyboard functions or mouse functionality in this compact device.  The range is not limitless but it does work well within the confines of your standard room size.  Connecting to the Beelink M808 is as easy as plugging in the USB wireless dongle into one of the USB ports.  The keyboard connects right away and you are off and running.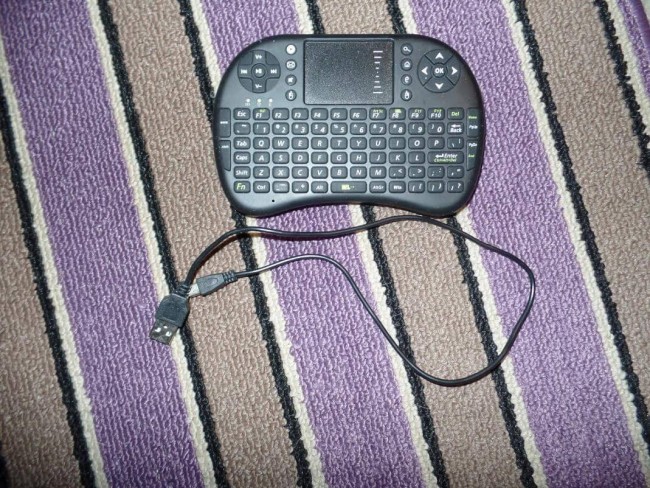 So the Beelink M808 isn't going to be your video editing power house of a machine.  But it can be the kids PC, or secondary web browsing machine that can also make it easy to show movies on any of your HDMI TVs or monitor in your house.  Be sure to understand it's limits and I think this can provide many functions any secondary PC can and save you some cash at the same time.  It is ROKU similar with more functionality and abilities to provide more bang for the buck than a TV Streaming platform only like the Roku.
We are influencers and brand affiliates.  This post contains affiliate links, most which go to Amazon and are Geo-Affiliate links to nearest Amazon store.
I am just a geek getting older but keeping up.