We are influencers and brand affiliates.  This post contains affiliate links, most which go to Amazon and are Geo-Affiliate links to nearest Amazon store.

Video slots and other videogames are based on a variety of themes. The concept could be borrowed from a movie, storybook, nature, or thrilling creatures, including dragons. Lately, dragon-based have become more popular as different designers roll up their sleeves to develop spectacular games while maintaining unique approaches that enhance their global clients' traffic.
Game developers like Aristocrat have a whole franchise on Dragon-themed games. Accessible at freeslotshub.com for free, this page is available via all devices. By using the FreeslotsHUB homepage default search bar, you can navigate through the whole Dragon-inspired section. Besides the mention of Dragon Link games, you will enjoy insightful online casino bonus coverage and the safest casinos to enjoy the games for free or real money gaming.
Apart from Aristocrat, there are other video game designers whose dragon games continue to thrill gamers' global community. The immersive graphics and 3D creations from these top 10 games will likely stimulate your gaming instincts. As exciting as they can get, here are the top 10 Dragon games.
1. 5 Dragon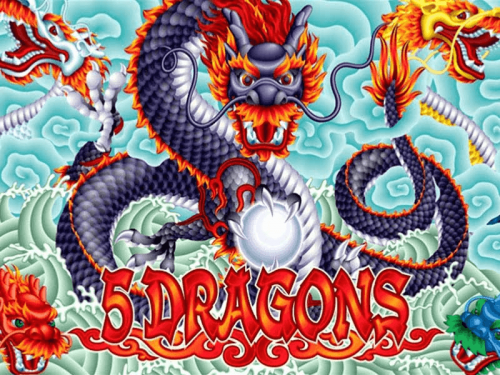 It is an oriental-themed game that comes with a configuration of 5 reels and 243 winning ways. Playable on multiple operating systems, 5 Dragon slot has cool payout features, including a dynamic free spins round triggered by the appearance of 3 gold coins anywhere on reels. The golden dragon is the wild that can substitute all the other symbols except the golden coin scatter. Lucky players who hit five wilds on an active payline carry home a non-progressive jackpot prize of 800 coins if they had placed the max bet option of $60 per spin.
2. How to Train Your Dragon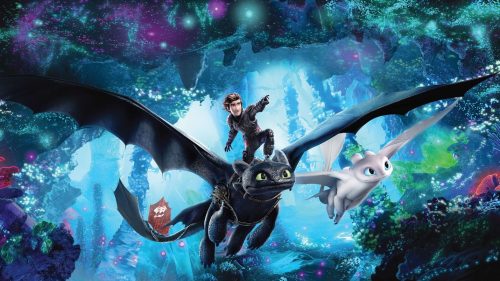 hdqwalls.com
The game tucks you deep into the town full of pet dragons who are keen to compete amongst themselves. The players assume either Astrid or Hiccup's role as he trains his dragons to be the strongest in the entire village. With the actual urbane town appearing like an overworld map, players have to tap on the specific starred locations to settle on them. There are sporadic characters that afford players quests that they subsequently use to fight other small dragons and then collect them.
3. Dragon Ball Z: Kakarot
Developed by CyberConnect2, this game is available for PS4, Xbox One, and PC. It is an action RPG that lets you relive the story of Goku. Players fight on vast frontlines with destructible surroundings with a possibility of triggering adrenaline runs in your body. Your ultimate combat abilities are tested to the limit as you boost your power and rise to the challenging battles.

4. Dragon City
Dragon City quests present a memorable video gaming experience. Players are walked through the elementary skills of putting up specific structures that are to house dragons in the city. The game is super-hilarious as you have to buy dragon eggs, hatch them and carefully raise them into adults. The grown dragons can then be used in the player-vs-player fights. While raising an army of Dragons can be exciting, engaging them in the floating sky highlands and combining say fire dragons, water dragons showcasing your Dragon farms is perhaps the real charm of this game.
5. D&D Adventure
wallpaperup.com
With multiple variants, Dungeons and Dragons is an immersive and adventurous game compatible with XBOX One, Xbox 360, PS4, Nintendo Switch, and PCs. Among the top variants of this game include Neverwinter Nights 2 Gold, which starts once a player chooses the character to represent him or her. Players then choose one among the 16 races and 12 classes like a paladin, wizard, or rogue. Skill points are then assigned. Using the third-person top-down approach, the game lets you use a die roll or random numbers to represent the power and chance of each action as you pursue the quest.
6. Dark Souls Series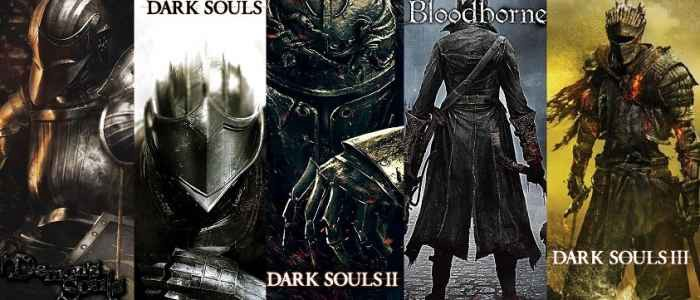 image credit: cutewallpaper
In this game, players are pitted against some of the deadliest creatures in the world. With a fantasy theme, players can access wyverns and drakes and other dragon-like creatures that are perceived as the dragons' kin. The epic boss fights take stakes even higher as you battle the highly repulsive Gaping Dragon or Seath, which is described as scaleless of the Dark Souls.
7. Dragon Link
Created by Aristocrat developers, Dragon Link is an online video casino game that offers four dynamic casino slot machines under a single slot bank across live casino venues. The 4-in-1 approach ensures the gameplay is similar, although themes are different but connected through a progressive jackpot feature. It is played on a layout of 25 0r 50 paylines. Among the notable game's features are the hold and spin bonus which is triggered by the appearance of at least six coin symbols on the screen.
Feeling LUCKY? Play the Dragon Link slot machines during your next trip to Viejas and enjoy ferociously big fun with free games and JACKPOTS that can be multiplied up to 10X!

viejas.com/slots

Posted by Viejas Casino & Resort on Sunday, May 13, 2018
8. Rift
In this free Massively Multiplayer Online (MMO) game, dragons are presented as plain as they are instead of stumbling upon dragon-like creatures in other games. A fearsome and deadly endgame boss will wipe out your raid of about 20 characters multiple times. To get the best of yours, you will have to carefully do your homework and accumulate plentiful resources that will effectively take part in the Blood Storm quest. Just like the famous Classic WoW, you have two classes and two alliances, and a talent tree right down. There are numerous hours to grind through, but Rift does an excellent job opening new abilities and weapons. Eventually, a valuable loot that is capable of feeding the power fantasy.
9. Dragon Age: Inquisition
Still, at the pre-production stage, Dragon Age 4 BioWare has confirmed that the game is likely to be released sooner than expected (around the spring of 2022). We got a sneak peek of the game during the Gamescom 2020 Opening Night Live show. The teaser, both 'the Dread Wolf Rises' and the 'Dread Wolf himself,' will feature in the game. It is based on the reused characters of Varric Tethras, who acts as the companion in the earlier version of Dragon Age 2. The Cameo Zevran, as depicted in this previous version, will also show up.
10. Skyrim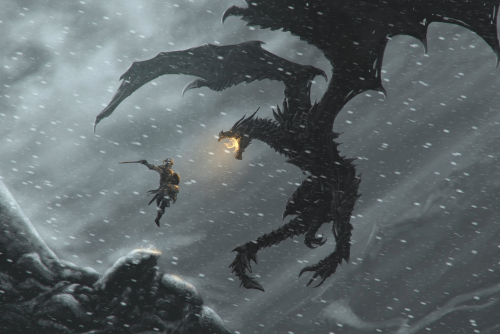 image credit: alphacoders
In this game, Skyrim dragons are definitive of a generation of behemoths, just like horses, which define the mountain climbing quest. Alduin and his breed represent Dragonborn's final battle, which occurs amid Snowy peaks that allude to their Nord homeland. Through the immersive storyline, you gain access to Tamriel's stoic and dragons, which is the grand finale of the battles. Dragons pop up as you pick flowers. The worst experience is when you overhear giant wing flaps as you slowly trudge back to the town with your stock of looted goods.
We are influencers and brand affiliates.  This post contains affiliate links, most which go to Amazon and are Geo-Affiliate links to nearest Amazon store.
My name is Alice and I have been into gaming since I first got the Nintendo 64 in late 1996 and enjoy writing about all things relating to entertainment, gaming and streaming. Lately you can find me playing mostly MMO's like WoW, FFXIV or Black Desert Online when I have time to game.