We are influencers and brand affiliates.  This post contains affiliate links, most which go to Amazon and are Geo-Affiliate links to nearest Amazon store.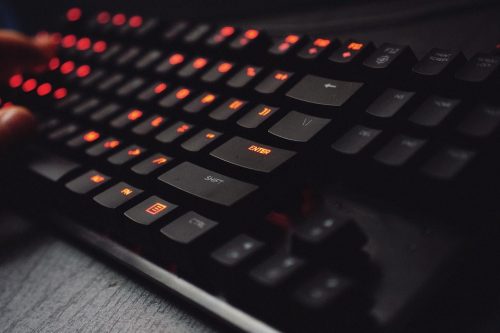 Somewhere to chill, or going to the beach to have fun, there are no limitations as to what we can do. However, the pandemic is fully blown, and we're left with very few options when it comes to having fun.
Because of government and quarantine regulations, outdoor activities are currently on hold. Social distancing is highly recommended and is a must in certain areas. As a result, most people would rather stay inside. Now that most of us are inside, what things can we do to have fun? Some would say watch movies, read books, or listen to music, but others will definitely agree that gaming is one of the better options.
With gaming, you'll never get bored. Most online games, such as Call of Duty, League of Legends, Fortnite, and DOTA, are some of the best games you can play. However, to play these games, you need to have the skill and proper team coordination. Aside from those prerequisites, you also have to have the best gear. 
One of the most essential gears you'll need when playing these games is a gaming keyboard. There are tons of gaming keyboards in the market, and a lot of people will surely have a hard time choosing one. To help you choose the one for you, here are some of the best gaming keyboards today:
Redragon Kumara K552
If you want a simple black and red look with your gaming set, you can't go wrong with the Redragon K552 Kumara. A good gaming keyboard for both bang and buck, you can get in the K552 Kumara easily in the market. Another cool feature that this keyboard has is that it has 12 separate keys solely for multimedia purposes. With a simple press of those keys, you can play, pause, skip, songs even while playing games.
Razer BlackWidow Chroma Edition X Tournament
If you are on a tight budget and you are looking for a gaming keyboard that is under $100, then this is the perfect gaming keyboard to get. The BlackWidow Chroma offers a sleek design that can fit into any PC design and set up. It does not have a number pad and provides excellent and bright backlighting. This is the best gaming keyboard to get without even have to worry about the price.
Logitech G513
Another staple in gaming peripherals is Logitech. One of their keyboards, the Logitech G513, is the perfect balance between gaming and comfort. Although not as brightly lit as some RGB keyboards on this list, the Logitech G513 features a shorter keyboard length and a comfortable rest for the wrists. This rest is perfect for people who play for lengthy hours at a time.
Kinesis Freestyle Edge RGB
If you're after a unique keyboard and a unique look, look no further than the Kinesis Freestyle Edge RGB. This keyboard's design is not like any other keyboard. The Kinesis Freestyle Edge RGB is split in half, which allows the player to insert a joystick or controllers in between. 
Corsair K95 RGB Platinum
Keyboards such as the Corsair K95 RGB Platinum are perfect for games such as CS GO and Call of Duty as it has macro keys on the left side. These keys can be bound to special commands within the game, which means faster and quicker reactions. Never mind the design; these features are what help develop the player a better game overall.
Takeaway
The keyboard is one of the most important things you need when gaming on a PC. The gaming keyboards mentioned above are the best to have. Combined with features, impressive looks, and remarkable performance, you're one step ahead of other gamers.
We are influencers and brand affiliates.  This post contains affiliate links, most which go to Amazon and are Geo-Affiliate links to nearest Amazon store.
I am interested in all things technology, especially automation, robotics and tech that helps change how society will live in the future.