We are influencers and brand affiliates.  This post contains affiliate links, most which go to Amazon and are Geo-Affiliate links to nearest Amazon store.
If you are a freelance writer and your everyday life involves writing from wherever you may be, then you know a laptop is your best companion. Anyone involved in online essay writing service understands why their location and availability of electricity connection should not come between them and their work. Well then, you are in the right place because here we will give you the top 5 laptops that you can use from anywhere for prolonged periods of time without disappointment. We are writers ourselves and understand precisely what you look for when shopping for a laptop: a compact, slim and portable design you can move around with, a comfortable and backlit keyboard you can use for long hours, a clear, well-lit screen that will not burden your eyes and, of course that long battery life that will not fail you in the middle of your task.
Here we understand there are the features a writer looks for in a laptop, and then there is the budget. Affordability does not need to come in between a writer and the most important tool of their trade. So, we have sampled not only the most affordable yet very functional offerings in the market but also the costly, high-end innovations that technology has brought along. So, here we go.
Top 5 Laptops for Freelance Writers
1: Acer Aspire E15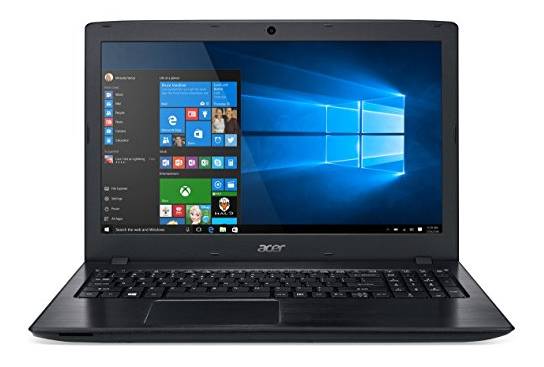 This laptop features a 15.6-inch full HD display, an Intel i5 processor that is clocked at 2.8 GHz, 8GB RAM and 256 GB storage. While this might not be the most powerful yet, we acknowledge that as a writer, your laptop will mostly be used for research and word processing, which effectively eliminates the necessity for costly, cutting edge components. Relax, this does not mean we are about to recommend some outdated technology; we are talking the powerful combination of functionality and affordability. This is one of the few laptops with the distinct GPU by NVIDIA you will get from Amazon at less than $400. Not only does the battery have a life of 6 hours, the laptop also runs on Windows 10 which means that apart from writing, you can also enjoy games on the excellent graphics.
2: HP 15-ay011nr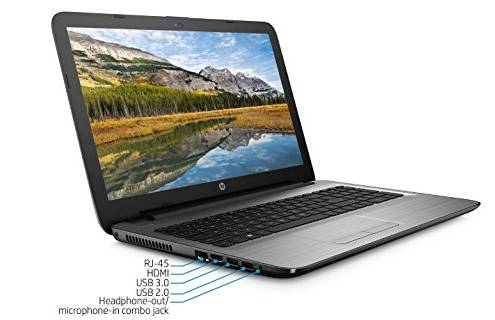 Here is another under-$400 bargain that packs an Intel i5 processor, 8GB RAM and 1TB HDD storage, all with enough palm area and 7 hours of battery life. The 15.6-inch full HD display and Windows 10 OS also ensure you have enough features for play after work. What with the integrated graphics card that raises the writing, reading and gaming experience to a whole new level. If you write a lot, travel with your laptop a lot and do not want to be worried about losing your laptop, here is your companion. A BBC freelance writer who traverses the entire state of Texas said that moving around with this compact and lightweight machine is so easy you do not need to keep placing it down, where you will easily forget about it.
3: Asus Chromebook Flip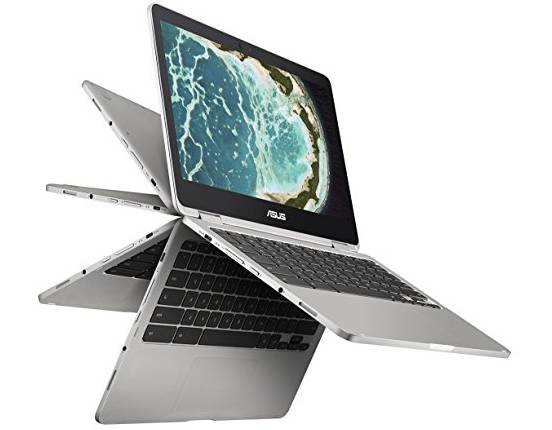 This is a premium yet affordable Chromebook that features an Intel Pentium 4405Y-Intel Core m3-6Y30 processor, 4GB RAM, 32GB-64GB storage and a 12.5-inch full HD display. The visual experience is enhanced by the Intel HD Graphics 515 and backlit anti-glare screen. At only $605, this laptop packs all the features a writer looks for in the price-feature combination. A New York Times freelance writer based in sub-Saharan Africa says this laptop has served her perfectly especially in situations where she could not return to her bureau for more than 10 hours. Not only does the ability to use Google Docs as a word processor make her work easier, the excellent speakers also enable her to communicate with colleagues via Skype without earphones.
4: Lenovo ThinkPad T440s 20AQ006HUS
For the writers who want the ultimate experience, this powerful machine delivers the superior i7-4600U processor which is clocked at 2.1 GHz, 8GB RAM and 256GB SSD storage. With a 14-inch full HD screen, a resolution of 1920 X 1080 and 12 hour battery life, this gadget gives one of the best writing and viewing experiences. The extras on this laptop that runs on the ever reliable Windows 7 OS include fingerprint reader and a backlit keyboard. So for the night lovers who hate disturbing others in the room with bright lights, here is what you need. To that, add the spacious keyboard that enhances not only the ease of writing but also your comfort. In the range of $1000, the budget might be high, but you get the worth of every single dollar you invest in this machine.
5: Apple Macbook Pro (with touchbar)
This has to be the most innovative Macbook Pro that has ever been produced. If you are the writer looking for the latest and best laptop from Apple, we present to you the 13.3-inch Macbook Pro that now has a touch bar. It features a dual-core Intel Core i5-i7 processor, 8GB-16GB RAM, 256GB-1TB 3.0SSD storage, a 13.3-inch full HD display and graphic powered by the exemplary Irius Plus Graphics 640-650 by Intel. While this piece of equipment adds new exiting features to the classic Apple design, the headline feature is undoubtedly the touchbar. The touch bar is a slim OLED display built on the keyboard and will help you perform functions such Touch ID that the enables fingerprint log-in and others such as auto-suggestion of words as you write. Like everything else in life, these features come at a cost: $1668 on Amazon, $2208 on Amazon Marketplace Germany and $2643 on EBAY-ES! However, if you the type that loves the Apple way of getting things done, you are assured that the price of the Apple Macbook Pro (with touchbar) will come second to the experience. A freelance with CNN who also does research for academic institutions praised the superfast performance, storage capacity and visual excellence of this laptop and only complained that he had to plug it into a power source at least once every day. It is a perfect machine, maybe only not for travelers.
We do not present this review in any order; they are all very practical varieties that the freelance writer can choose from. The key here is that you can choose according to your budget.
We are influencers and brand affiliates.  This post contains affiliate links, most which go to Amazon and are Geo-Affiliate links to nearest Amazon store.
I am interested in all things technology, especially automation, robotics and tech that helps change how society will live in the future.