We are influencers and brand affiliates.  This post contains affiliate links, most which go to Amazon and are Geo-Affiliate links to nearest Amazon store.
Whether you finish all your important tasks and you need an outlet to relieve stress, you find ways of relaxation without having to go on a holiday. Perhaps, it is time to summon your hobbies or your go-to friend. Finally, you have something to look forward to the moment you open your laptop or your phone for a twist of playing a game. Today, high-definition graphics and complicated backstories are keys to gaming. Let's delve into the past a little bit.
In the early 2000s, Sony released PlayStation 2. With its sleek design and a whole library of video game choices, the PS2 was a high caliber console compared to its rivals. The Sony PS2 has sold 150 million units worldwide, exhibiting a wonder in sales. Even now, the release of PS5 attracted tons of customers. Sony never fails to impress crowds. Without further ado, here are the top picks of the best PlayStation2 ROMs of all time.
1. Spiderman 2
Spiderman 2 is all sorts of webby excitement from your favorite Marvel comics. Brought to a game life, you will be able to play as Peter Parker up against the villains The Vulture, SandMan, Electro, and Dr. Octopus. In a busy street of Queens, New York, is a hero disguised as a high school student. Heighten your spider senses to look into different angles, directions, and of course, adventure.
2. Shadow of the Colossus
Shadow of the Colossus offers a stunning grungy and dark animation. In an ancient land, you must find a way to defeat 16 giants. Each colossus destroyed is a fraction of the challenges you will uncover. Unlike other games, this has little verbal dialogue. Accompanied by a macabre soundtrack, this game ensures an experience that a gamer should feel at least once.
3. Mortal Kombat: Shaolin Monks
When it comes to fighting crossed with fantasy capabilities, there sure is Mortal Kombat. The realm of the Mortal Kombat: Shaolin Monks is a stirring story of the disappearance of master Raiden. Protagonists Kung Lao, Liu Kang, and Shaolin Order travel through dimensions as they seek to break ShwangTsung's totalitarian schemes. You can switch up your game from a single-player mode to co-operative mode and the versus mode. Buckle up, and ready to 'Finish him'!
4. Black
If you enjoy first-person shooter combat, then Black is definitely for you! In Russia, Jack Kellar is on a mission to defeat terrorists. You can play as an agent ready to fight in an unlimited arsenal inside Ingushetia and Chechnya. Wreck entire buildings into rubble with loads of bullets in your hands. Work with your co- soldiers to a path of destruction. You can also pick your difficulty from easy to veteran.
5. Tekken 4
Tekken 4 stands out as more than just a classic fighting game. Being the fourth game in the Tekken series, the player can finally maneuver the setting for a better gaze. In an arena, the player can take advantage of combos and corner the opponent. Environmental hazards are also included for an exceptional fighting experience. There are 16 different characters to unlock as you progress in the game. You can play in the story mode as HeihachiMishima to track down evil Jin.
6. Crash of the Titans
Crash takes on a battle against his enemies, Neo and Nina hatched the plot of destruction forcing creatures into abominable titans. Hence, the title Crash of the Titans. Overpower 15 different villains of Shellephant, Ratcicle, and Scorporilla. Spit fire, manipulate rigorous attacks and make use of your special abilities to be the champion. Use a combination of flying kicks and strong punches to unlock characters. Smash that controller!
7. Super Dragon Ball 7
Probably the most notable anime and manga of all time, Dragon Ball sets foot in the gaming world of Sony PlayStation 2. Redefined as Super Dragon Ball 7, Goku sets on a journey to find the seven dragon balls to grant him a wish. However, it is not that easy. He should go against greedy villains who want the dragon balls all for themselves. The game has 18 playable characters, ready to fight for justice.
8. Grand Theft Auto: San Andreas
Grand Theft Auto: San Andreas gained its popularity for its unique setup for visual effects, and unusual context of the game. Carl Johnson moves to Los Santos, San Andreas, one of the most troubled neighborhoods drenched in gangs, armed conflicts, and corruption. CJ returns to his town as his mother gets murdered. Together with his homies, he fulfills missions to earn respect from the people, encounters corporate greed, and finally takes control of the whole state, San Andreas.
The face of the video game industry has evolved throughout the years, but we cannot deny that the happiness we get from it remains the same. From being tired, or just being bored, you know what to do. Indulge your retro gaming taste to this list of the best PlayStation2 ROMs of all time. Game on and what would you add to this list share in the comments?
We are influencers and brand affiliates.  This post contains affiliate links, most which go to Amazon and are Geo-Affiliate links to nearest Amazon store.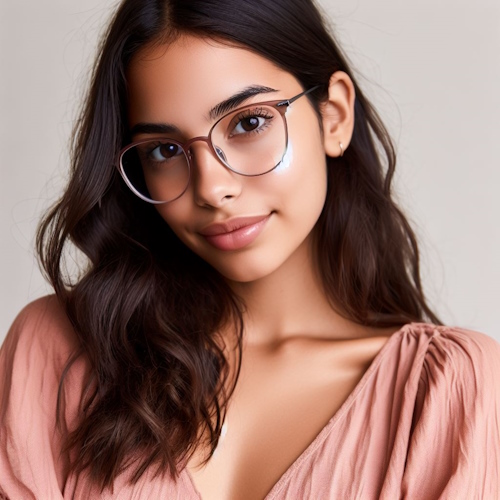 My name is Alice and I have been into gaming since I first got the Nintendo 64 in late 1996 and enjoy writing about all things relating to entertainment, gaming and streaming. Lately you can find me playing mostly MMO's like WoW, FFXIV or Black Desert Online when I have time to game.