We are influencers and brand affiliates.  This post contains affiliate links, most which go to Amazon and are Geo-Affiliate links to nearest Amazon store.
There is nothing more frustrating than having your internet lag or buffer. Whether you are trying to stream a video, browse, or game, having the internet abruptly stop or simply not work well does not need to happen.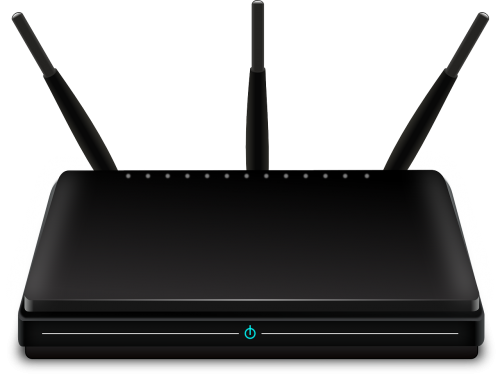 The first question you need to ask is whether you have the right router to achieve the best speed. BlueGadgetTooth recommends these three routers that work well with Verizon FiOS.
Linksys WRT AC3200ACM: This dual-band Gigabit router uses open source software, so you can really customize it to get the best use. Complete with MU-MIMO, the WRT AC3200CMis a good choice for users who are heavily gaming online or streaming from multiple devices simultaneously. One of the coolest features with this router is the Smart Wi-Fi app that lets you access the router even when you are not at home. This is especially great if you have children or guests and you want to be able to limit their online access while you are away.
 Speed-wise this router offers a high-speed 5GHz band to help keep you off of the more commonly-used 2.4GHz. The Tri-Stream technology in this Linksys model supports 160MHz, which effectively doubles the 80MHz channel width you will find on the 5GHz band. While Tri-Stream might not be available under your ISP at the moment, having the option will keep you ready when it is available.
Netgear Nighthawk X6: Where the Linksys WRT AC3200ACM is dual-band, the Netgear Nighthawk X6 AC3000 is a tri-band, which pretty much means that this router could have the same speed capabilities as if you had three separate routers. In fact, this router operates at 3.0Gbps, meaning you will have fast and uninterrupted streaming on multiple devices at the same time. The MU-MIMO makes it possible for one user to be gaming while another is streaming a video and the internet simply does not slow down.
There is also a Nighthawk app that goes along with this router that not only gives you the ability to stop or start your internet remotely, but you can also setup and manage the router through it, giving you the ability to control it whether you are in the same room or across the country. Ultimately this is a high-performance router that does not disappoint.
Linksys EA7300: Another great dual-band router from Linksys, the AC1750 also has MU-MIMO for gaming online. The combined dual-band speeds are up to 1.7Gbps and with the beamforming technology, the router will be able to prioritize which device should get the most of the signal, meaning if you are in the middle of downloading, your connection should not be disrupted if another user hops online. 
The AC1750 is powerful enough to stream 4K as well as games, movies, or any other activity that you might do online that drains the bandwidth. If it does seem like you have some dead spots throughout your home, you might want to consider getting a signal booster to reflect the power of this router. Like the other routers that we looked at for Verizon FiOS, the AC1750 offers an app that allows you to connect to the router no matter where you are.
In the event that you already have a fantastic router that works with Verizon FiOS and are still suffering from a slow connection, don't worry, we have the information that you need to help improve your connection.
Your Router: The first culprit in slowing down your internet might be the router that you are using. If you did not get your router directly from Verizon, you should confirm that it is compatible with their FiOS. If it turns out that the router is incompatible, BlueGadgetTooth reviewed the best routers for Verizon FiOS to help you out.
How's your Signal: If your router is fine, you can call Verizon and have them evaluate your home signal level rather than your bandwidth. This can confirm whether there is interference or damage to the connection. You can also check the bandwidth to see how much you have versus how much you are paying for. There are many free websites out there that can test that for you, like SpeedTest.
Lock it Down: Have you secured your Wi-Fi? If you haven't protected it, or changed the preset password that comes with the router, it is possible that your neighbours are taking advantage of easy and free Wi-Fi, and therefore draining your bandwidth. If you haven't password protected your network, do it now. Also make sure it isn't an obvious password that someone could guess. You might want to also create a guest network for when you have friends over, still keeping your personal network secure.
Your Frequency: Typically you are going to find two Wi-Fi frequencies to choose from: the 2.4 GHz and the faster 5 GHz. 5GHz is ideal for newer devices and honestly, the frequency is going to be less crowded than the 2.4 GHz frequency. The 5 GHz frequency has more channels to choose from and fewer users use it since 2.4 GHz used to be the default. Most modern routers should automatically go with the 5 GHz, but not always. With less traffic and congestion, you might find your internet moving faster.
Dead Spots: Where you have your router placed in your house might also be interfering with the speed of your service. The router needs to be high above the ground in the most central place in your home. It should never be in a basement because Wi-Fi cannot travel well underground. Surprisingly, having mirrors near your router can help guide the signal as well as having it near a heating duct. The fewer walls in between the router and the device, the better the signal is going to be. If you still are getting dead spots, you might need to get signal boosters to help pull the Wi-Fi into those areas. 
It might take some troubleshooting and experimenting with the different tips to try to work out what will fix your connection, but you should never settle for slow internet.
We are influencers and brand affiliates.  This post contains affiliate links, most which go to Amazon and are Geo-Affiliate links to nearest Amazon store.
I am interested in all things technology, especially automation, robotics and tech that helps change how society will live in the future.