When selfie sticks first came out, everyone had something to say about this next-level of selfie-taking. Now, a ton of vloggers and travelers have one on the go to document their adventures. Selfie sticks help you get a better and wider shot than if you hold it with your arm. If you're a photographer or just want some good quality pictures, a selfie stick is almost a necessity. The BlitzWolf BW-BS6 selfie stick is a great option due to it being compatible with almost any phone and being so small and lightweight.
Overall Use
The head of the BlitzWolf BW-BS6 selfie stick has a 270-degree rotation, so depending on what camera angle you want (front or back facing camera), you can adjust it quickly and easily. There's also a wrist strap for extra safety for your phone. It charges using a traditional 5V plug that goes into a USB. It's made out of aluminum so it's light to carry easily. It extends to 31.8″ for a wider shot and it uses Bluetooth 3.0 to connect to your phone to take pictures. I noticed that because it's so light, there are not so many blurry pictures compared to some other selfie sticks on the market.
Grip
I own an iPhone SE, which if you know anything about them it's the size of the iPhone 5 but with the hardware of the iPhone 6. Needless to say, it's pretty small so I was worried about it being able to hold such a small phone. Thankfully, it works and holds my phone really well. On top of the clamp is a little ridged grip so you can get your phone back easily. Overall, I wasn't worried about my phone in the Blitzwolf selfie stick, no matter how I held it or which way I moved it.
To make sure it's connected to Bluetooth when you turn it on, look at the camera button that lights up on the selfie stick. If it's flashing, that means it's not connected, but if it's solid blue, that means it's connected. I don't have a thin camera, but I can imagine some would fit in this selfie stick depending on their size.
Disclaimer: I received this product at a discount for the purposes of testing it and reviewing it.  All opinions expressed are truthful and 100% my own.
Features:
Pocket size & lightweight with a max 31.8-inch extendable super-long length
270°Multi-angle rotation for wonderful photographing
Rechargeable & 10m Bluetooth Connection Range
Compatible with iPhone X/8/8 Plus/7/7 Plus/6/6S/ 6 Plus/5S/SE, Galaxy S9/S9 Plus/Note 8/S8/S8 Plus/S7/S6/Huawei/More
Wrist strap
Aluminum stick
Extends from 7.28″ to 31.8″
Charging Voltage:DC 5V
Get 20% off on Amazon with code: 202BV73Z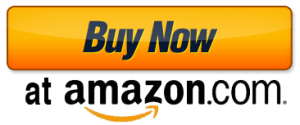 [P_REVIEW post_id=1082957 visual='full']
Jackie is a writer out of Denver, Colorado with a never-ending passion for good TV shows, gadgets, and old-school video games.
Compensation Area of Interest I've been writing articles online for over 8 years, but I'd like to start getting into the review world. I love, love, love TV shows and gadgets.