We are influencers and brand affiliates.  This post contains affiliate links, most which go to Amazon and are Geo-Affiliate links to nearest Amazon store.
When I first heard about the Bluenin T30 'truly wireless earphones' I was pretty excited. I've been tethered to all of my phones and tablets for years via SOME form of cable. The only wireless headset I had experience with previously, was the $19 MEE Audio M6B Bluetooth wireless in-ear headset, and they aren't 'truly' wireless as the two earbuds are connected via a rather short wire.
So my Bluenin T30's finally arrived and I sat down to open them up. The first thing I thought was "This is a really nicely packaged set of earbuds!" The box was well designed, and felt much nicer than other cheaply packaged (but still expensive) devices I have owned. The Rechargeable case was safely tucked away in the middle of a little foam nest in the center of the box, ensuring a safe arrival.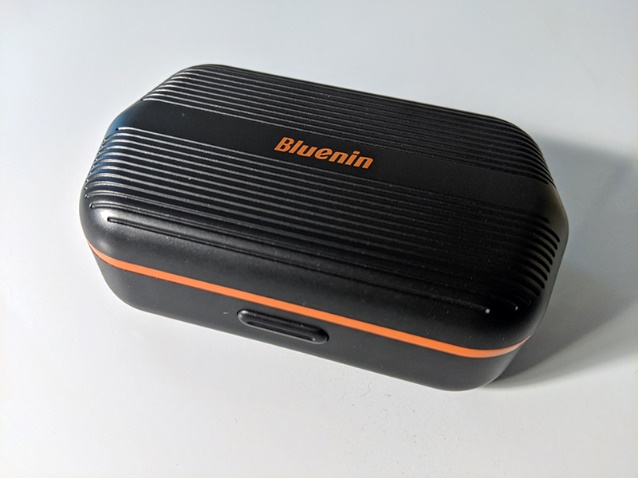 After removing the case from the box, I found that beneath the packing foam was a small, thin box with the instructions in it. The instructions seemed relatively straightforward. The first thing I noticed upon opening the storage / charging case, was that there was a very nice little display. The center number indicates the charge remaining in the case itself, while the two small side indicators show the status of the individual earbuds. And since the earbuds were fully charged, I set about following the instructions to connect them to my Google Pixel 3 XL, which is when I ran into my first problem.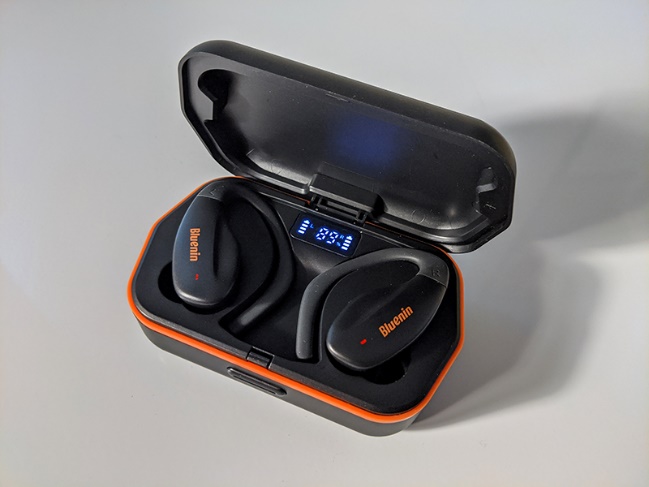 My Pixel 3 XL immediately saw the T30's as available, and I was able to add them to my phone very quickly. But when I started playing music in Spotify, only the left earbud was working. According to the instructions I had to put them back into the charging case and remove them again in hopes of getting them in sync. Next time out of the box, the right earbud worked but not the left. This went on for about 10 minutes before I had to factory reset the earbuds, and reconnect them to my phone again. I finally got them in sync and working. The sound was decent, but a bit muddy in my opinion. The bass was a bit overpowering for everything else, so I opened up the Equalizer in my phone, turned it on and adjusted the treble, bass, etc. Then I had pretty amazing sound. The low notes were clean and powerful but NOT overriding the clarity of the higher notes.
I tested the earbuds out with a variety of music from Lindsey Stirling's "Lost Girls" , the bass boosted version of Yellow Claw's "DJ Turn it Up", and the Melodicka Bros covers of "Toxicity", even the Tones and I's "Dance Monkey". They all sounded pretty amazing, but this is when the earbuds started a "connected, disconnected" game with me. A little voice built into the earbuds lets you know that the earbuds have disconnected… connected.. disconnected. And this seems to happen frequently. I've owned the T30's for going on a month now, and they randomly disconnect and reconnect , but then carry on playing. I've never had this problem with my Mee Audio M6B, or ANY other Bluetooth device I own. Most other Bluetooth devices I own connect and stay connected until I turn them off, or the battery dies. After researching online, I find that I am not the only person that has this problem with the T30s.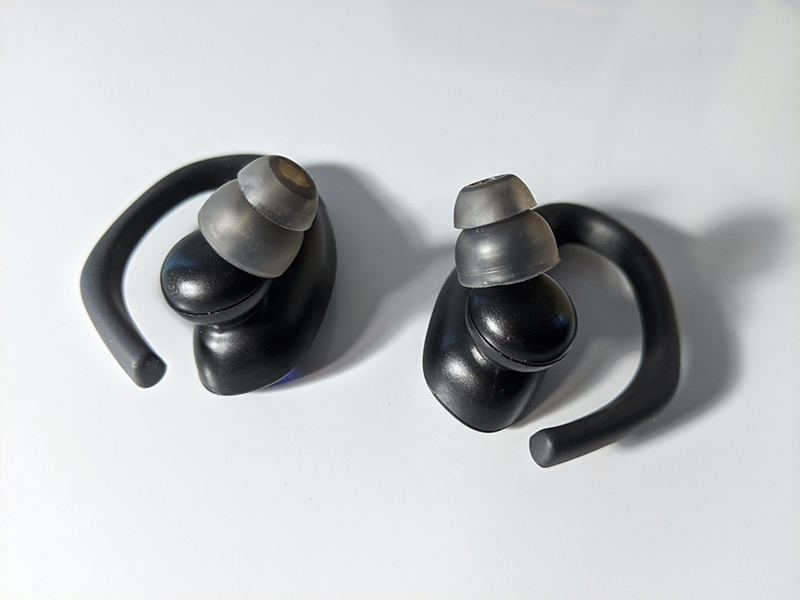 One of the other problems I ran into, is the design of the T30 earbud. Right behind the little silicon tip, is a large, round bulge in the plastic, most likely where the large 12mm driver is housed. But Due to this bulge, the earbuds don't quite fit in the ears correctly (at least for me) and they become quite painful to wear after only 20 minutes or so. My MEE M6B's are comfortable and I can keep them in for hours, while the longest I've been able to use the Bluenin T30's is 30 minutes, at which point the Tragus of the ear is throbbing. The Tragus is that little lump of cartilage and tissue right over the ear canal opening, and the T30 earbud and that little bulge in the plastic just pinch it, without seating very well in the ears, so they constantly feel as if they are going to fall right out of my ears, even with the ear hooks.
My biggest issue is that here I am a month after they arrived, and I can no longer get my right earbud to work. It is fully charged, and I can turn it on, but once it's on it immediately starts flashing a fast blue LED. The left earbud connects and plays, and no matter how many time I factory reset both earbuds, and reconnect them to the phone, or attempt to sync them by popping them in and out of their charging case, that right earbud refuses to connect anymore.
So between the random disconnects, reconnects, ear pain, and the fact that my right earbud no longer works, I just can't personally recommend these earbuds to anyone. For the price of the product (around $45-50 at time of review), I expect a LOT better product than what I got. The MEE Audio M6B's that I picked up for $19 (That is the normal, non-sale price) might not be 'truly wireless' and only last for 6 hours on a charge, but they are comfortable and stay in my ears like they were glued there. I'll stick with those for now until I find something that is designed better and last longer than a month.
So if you read the Amazon Reviews you will see a number of people saying they had similar problems but when replaced by Bluenin the next pair may work fine, it is possible there is a quality control issue with some units.  If these earbuds worked without disconnection issues and pairing problems they would probably earn a solid 7.5/10 but combine that with the fact that the physical shape of the bulge on the earbud was very uncomfortable to my ear I have to say these are  a 5.5 /10 or maybe a 6/10 at best.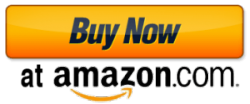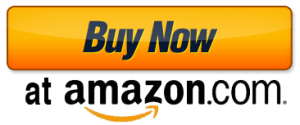 We are influencers and brand affiliates.  This post contains affiliate links, most which go to Amazon and are Geo-Affiliate links to nearest Amazon store.
This is the Dragon Blogger Guest Bloggers account for author's who want to submit articles and only have credit in the post instead of having to manage their own WordPress profile.