Having earphones on the go without the unnecessary cords makes life so much easier. When you're able to move freely without worrying your headphones are going to catch on something, or even worse dealing with a tangled mess of wires, you're able to move through life faster. Bluenin reached out to have their T30 wireless earbuds reviewed, and I was happy to give them a try since I'm always looking for good headphones on the go. Overall, the sound and comfort are good, but the touch buttons for me are a deal-breaker for using them. We'll go over everything you need to know so you can decide if they're a good fit.
Touch buttons
The buttons are one of the hardest parts to deal with when it comes to these earbuds. The whole part that is in front of your ear has touch buttons in it, and if you adjust them at all to fit better if they're slipping out, you're going to hit a button. I've accidentally paused the song and turned the volume up to maximum. The idea of the touch buttons is nice, especially if you memorize how they work and how many taps you need. It is also nice that compared to other earbuds on the market, you don't need to push a heavy button (thus jamming the earbud farther in your ear) to control it. It's just something to note before you buy them.
Comfort of the Bluenin and Bluetooth
The Bluenin headphones have a soft, silicone material that sits along the back of your ear. You can't adjust the earbuds, so how they fit in your ear is how they fit. You can't adjust the earpiece to make them fit any better. The hook is nice for working out, though. I have tried multiple earbuds and they always fall out once you get a good sweat going. The hook at least keeps them stable, but like I said above, once you adjust them you're going to mess with the touch buttons, which was the biggest drawback.
These earbuds use Bluetooth 5.0 for a stable connection. I'd have to put the earbuds back in the case and take them back out to try and reconnect. Taking them out of the case didn't always connect them right away, unfortunately.
From my testing, they don't work in single mode, so you have to use them as a pair or not at all. For some people, that's a problem but it wasn't for me since I rarely use only one.
Sound quality
The Bluenin earbuds have an impressive sound for such small headphones. The silicone earbuds come in three different sizes so you can find the right one for you. Surprisingly, these are good at noise blocking things around you. They're not fully soundproof (and not advertised as such), but I do have to pause my music to hear someone talking to me. They have 12.mm dynamic drivers for clear sound, whether you like to listen to podcasts or music.
Battery life
The Bluenin earbuds have a battery life total of 136 hours (mainly due to the extra carrying case). It has a 2500mAh battery to keep all that power on the go. The earbuds themselves last for about 7 to 9 hours, depending on the volume you use them at.
Waterproof test
Since these headphones are marketed as IPX7, I put them underwater to see if they would survive a quick wash off. They did! This rating only means it can handle a splash up to being dropped in water to 1 meter. More than that, and it's not going to handle it well. This is great because it can handle being washed off, which is nice when you use them while working out.
Other features
The case they're in also work as a charging case, so you can charge these earbuds and other devices on the go. There's a USB port on the bottom so you can plug in anything else you need to charge.
The microphone is decent, but it definitely sounds distant and I wouldn't use them often for calls.
Features:
12mm dynamic drivers
QCC3020 chip for a long battery life
Touch buttons
Charging case for extra battery life on the go
7 to 9 hours of use
Good sound quality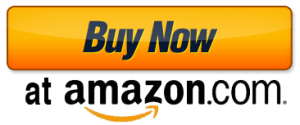 Disclaimer: I received this product at a discount for the purposes of testing it and reviewing it. All opinions expressed are truthful and 100% my own.
[P_REVIEW post_id=1090829 visual='full']
Jackie is a writer out of Denver, Colorado with a never-ending passion for good TV shows, gadgets, and old-school video games.
Compensation Area of Interest I've been writing articles online for over 8 years, but I'd like to start getting into the review world. I love, love, love TV shows and gadgets.