We are influencers and brand affiliates.  This post contains affiliate links, most which go to Amazon and are Geo-Affiliate links to nearest Amazon store.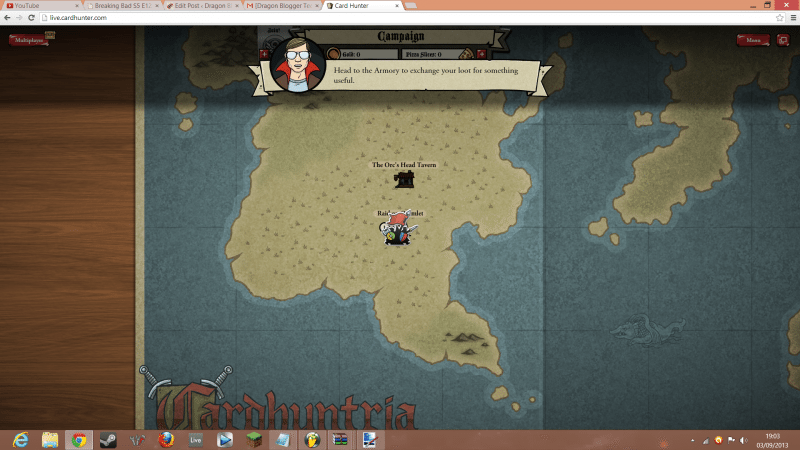 These days board games are getting used less and less with more people wanting to use electronic devices than entertain themselves using board games like monopoly and dungeons and dragons for example. However a select few developers have been making virtual board games where you see the board on the computer screen and you can see your cards to play, one of these developers is Blue Manchu a company that is relatively new to the game industry but from my time playing Card Hunter it is easy to tell they are not rookies and they take their games seriously. What I mean by this is it was evident that they looked over the game to make sure everything worked well which is  something that does not always happen in a beta.
The Card Hunter game definitely sets the standards for virtual board games in my opinion as everything is fun and the game looks beautiful. When starting out the player is guided through the basics and you are put straight into a story mode battle where you are shown the basics and what Card Hunter is all about. I really liked the way the GUI was laid you, your cards are central at the bottom of the screen and the enemy's cards at the top. That is not all there is to look at however and the board itself looks very interesting with a 3D over the shoulder angle where you can see the whole board but also the sides of the cutouts which gives a unique look to the game.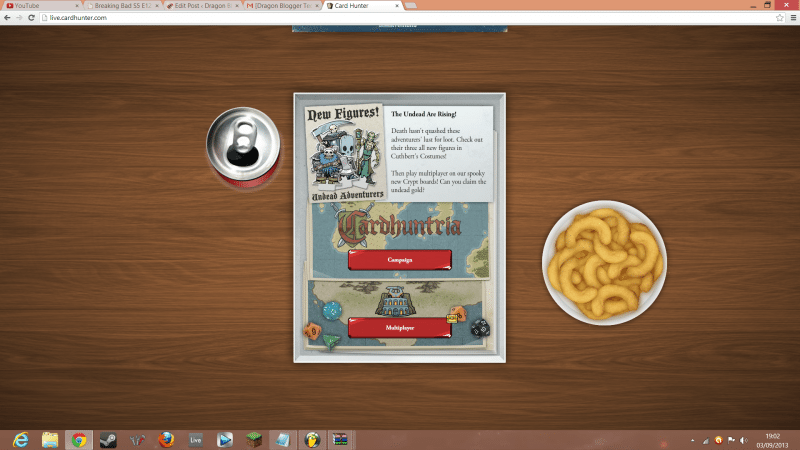 Players can expect to see lots of variation through gameplay and there are plenty of different missions with enemies to kill and also plenty of unique characters and cards to collect on your way. Your choice in picking your character will effect your gameplay a lot as all characters come with unique cards and these cards then lean to different play styles. On arrival into game players can expect to see the options of campaign and multiplayer, once campaign is selected they are taken to the realm of Cardhuntria the world in which you will battle in, with different quests popping up on the map do not expect to get bored as there is always something around the corner.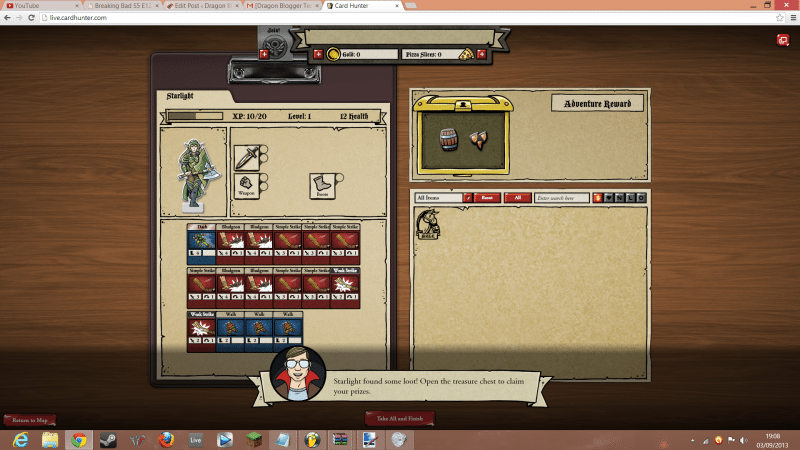 Customization of your deck is certainly a major influence in the game and it is also very unique to say the least, with tons of weapons and armors to apply to your hero's which can give them more cards and better stats to help you throughout the story or in multiplayer against other players! While I did not try out the multiplayer it appears to be a turn based system where players take turns to use their characters and cards to kill the enemy (each other). Currently the game is in beta but is due to release on September the 12th and will be free to play for anyone who registers on the website!
You can go here to find out more details but until it comes out you can watch the trailer below!
We are influencers and brand affiliates.  This post contains affiliate links, most which go to Amazon and are Geo-Affiliate links to nearest Amazon store.
I've been interested in gaming and computing for many years and using this knowledge I create videos for Dragonblogger.com's youtube and occasional articles for the site. I've been writing for Dragonblogger for over a year and it's been awesome. My content usually is around product reviews and gaming.