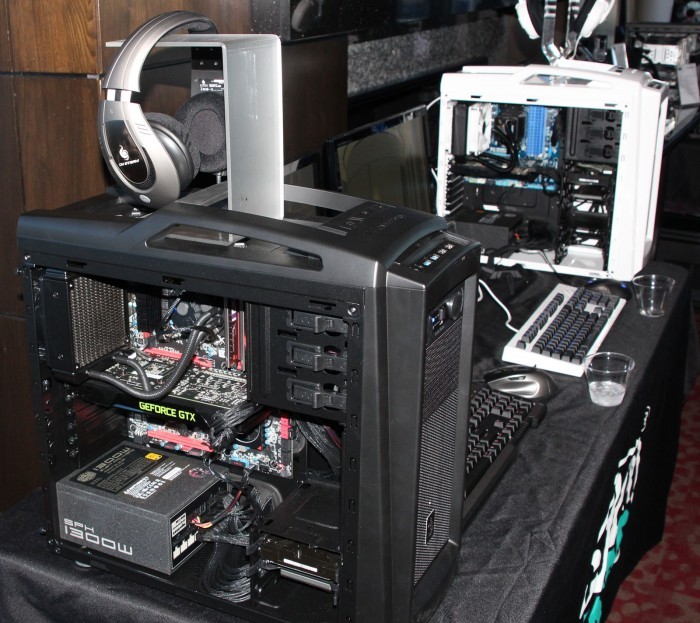 CES finished, and one last product to mention and talk about is how CoolerMaster has left us with lots of new information on the vast variety of products that will be available throughout the year, from fans to cases there are many items to talk about.
Cases
CoolerMaster has shown us their new cases throughout CES and the main star is the new Scout 2 advanced. It comes with 1 fan at the back and 2 led fans at the front which can be turned on and off. On the top there is a sliding panel which reveals the USB ports and other input ports. The mid tower cases will have sufficient room to put all you will need and will allow good ventilation into the case. It comes in two colour designs, black with red led fans and also white with blue led fans.
Keyboards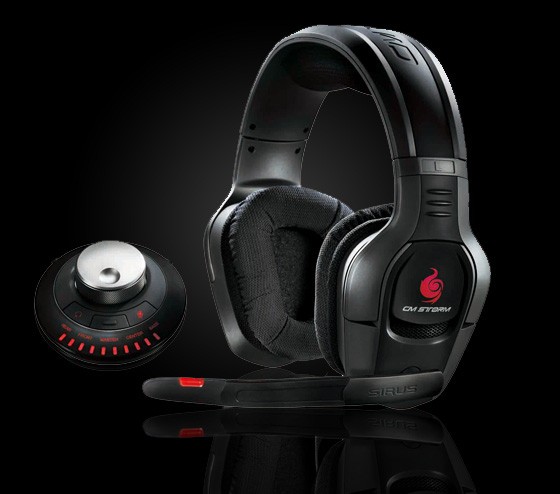 CoolerMaster is known for their keyboards and The quickfire rapid stealth will be a good keyboard for many gamers. With the letters moved onto the side of the keys for a low key functional style. The keyboard is mechanical and in my opinion it will tick many boxes for gamers especially with the nice red led backlight that is a feature.
At CES this year CoolerMaster has announced their new CM Storm Sirus 5.1 Surround Sound headset which is designed for gaming enthusiasts. The headset comes with its own mixing console so you can have realtime 360 degree audio. With precise and crisp audio through the 8 discrete speaker channel pairs consisting of front, rear center and subwoofer. Also the microphone is multi directional and has technology to cancel out background noise.

Coolers
The Eisberg 120L, 240L all-in-one liquid coolers now have a new look, with a completely redesigned waterpump. The Eisberg Solo Prestige waterpump is larger than previous CoolerMaster pumps used on their all-in-one water cooling systems. On the side you can see in the pump to check for air bubbles but the big difference is that it comes with a copper design instead of the usual aluminium design. The Eisberg pumps are customisable so any parts can be switched which is a nice feature.
While the days grow since CES more information should be released about the release dates of these products in the near future but until then there is plenty of videos to show off the features that can be found on the internet.
I've been interested in gaming and computing for many years and using this knowledge I create videos for Dragonblogger.com's youtube and occasional articles for the site. I've been writing for Dragonblogger for over a year and it's been awesome. My content usually is around product reviews and gaming.