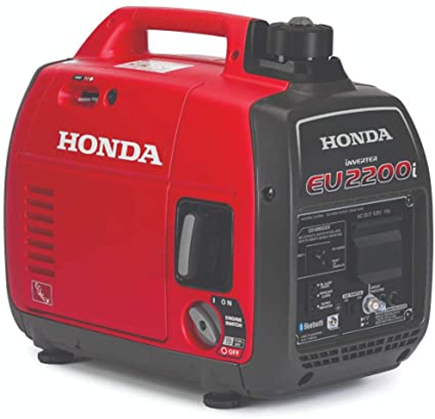 Looking for a silent power generator for the home?
When you lose access to electricity it can become a tedious problem especially if you need to power many devices at once. The good news is that power generators are the best way to have electric power no matter where you are. Whether your home has electrical problems or if you usually travel regularly, you will surely need a power generator. A power generator is also ideal if your family needs to keep their devices charged at all times. An important aspect is that power generators become essential in the event of a natural disaster.
As you can imagine there is a wide list of brands of power generators and for the vast majority of people choosing the right one can become a problem. You should keep in mind that when you buy a power generator you should also be clear about the use it will give it. Never buy noisy generators if you are looking to use them at home or near people (it is really annoying). That's why I took it upon myself to look for an amazing reliable, portable, powerful, and silent power generator. The Honda EU2200i has interesting features that you are sure to love.
Why choose this power generator?
Honda is a globally recognized brand and has always been characterized by offering the best technology in the manufacture of engines of all types. Rest assured that you are buying advanced technology. Don't waste your money on power generators of dubious provenance.
Features of the Honda EU2200i Portable Power Generator
The Honda EU2200i is a portable inverter power generator ideal for use at home or on the go. This generator uses the GXR120 engine. This high-end engine ensures that you will always receive the best performance, as well as ensuring the power required to keep the devices working. A feature of this generator is that it works quietly and only produces a sound of 48 dB (a maximum of 57 dB). The low noise level allows you to use this generator at home without worrying about disturbing someone. The portable design makes transporting this generator an easy task, so you can store this generator in the car. Honda also claims that the EU2200i offers up to 10% more power compared to the previous model (EU2000i). This power generator works using fuel (gasoline). Fuel efficiency has been improved in this model and you can now use the generator for longer compared to previous models. The power of this inverter generator is enough to keep a refrigerator, television, fan, cell phones, laptop, and much more on. Another feature of this power generator is that it will turn off automatically in case of detecting an increase in CO levels, this can prevent accidents. This generator only weighs 48 pounds so you can carry it without problems.
Summary
If you are looking for a reliable and efficient portable inverter generator then you need the Honda EU2200i. This generator manufactured by Honda guarantees you receive the best performance and is ideal for use at home or on the go.
You can buy this item here: Amazon.com: Honda EU2200i 2200-Watt 120-Volt Super Quiet Portable Inverter Generator with CO-Minder – 49-State : Patio, Lawn & Garden
My name is Joel! I love to read, I go to university like most people my age.
In my free time I usually train boxing, I love music, I also know how to play the guitar and the harmonica.