We are influencers and brand affiliates.  This post contains affiliate links, most which go to Amazon and are Geo-Affiliate links to nearest Amazon store.
The automotive industry has, for a long time running, been at the forefront of mechanical and technological advancement and innovation in the USA and within many interconnected areas, from overall performance to features and even safety. Even casual, everyday, and highly accessible vehicles from familiar automakers such as Honda, Toyota, and even Ford's model range are featuring these pioneering technologies. Particularly the latest versions thereof, which are hitting the market with appeals based on up-to-the-minute technological progressions that are aimed at delivering optimal levels of necessity and convenience.
With how wide-spread these new innovations are in terms of how cars are packaged in general, almost every car owner will inevitably experience or get a sense of the benefits and perhaps disbenefits thereof, in one way or another, here's where:
Infotainment Functionalities
Apart from the ever-increasing touch screen sizes and the consistent upgrades to visual and audio system quality, companies have also continuously been updating their specialized infotainment softwares. Adding functionalities and improving user-friendliness and user input response times. These days, a lot is expected from automakers in the way of inclusive infotainment functionalities, the common being AM/FM radio, Bluetooth, Android Auto, Apple CarPlay, and Amazon Alexa smartphone connectivity. Other features include Connected Navigation, Voice Command, HD and SiriusXM Satellite radio connectivity, and in-vehicle Wi-Fi hotspot capabilities.
General Motors
There are a handful of brands that fall under the General Motors name, all of which utilize the MyLink or IntelliLink infotainment system. Seven- and eight-inch touchscreens were also the typical setup in base models barring in the Bolt EV which is fitted with a 10.2-inch unit that also uniquely features EV related information such as battery charge, mileage, etc. This setup has always been favored by car owners for its ease of use, quick responses, and high quality graphics. It has also been one of the most inclusive systems for the longest time, typically coming standard with features such as Android Auto and Apple CarPlay.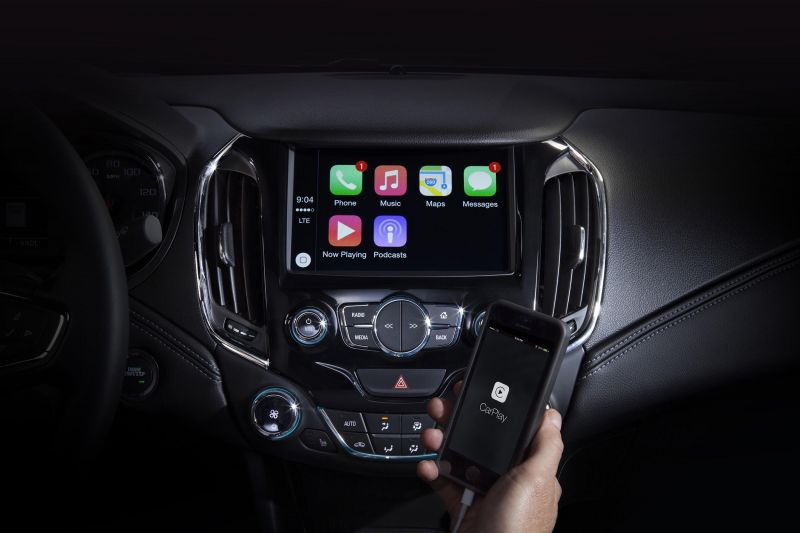 Ford
From Ford, there's the SYNC 3 infotainment software which usually comes installed to either a 6.5- or eight-inch capacitive touchscreen. Lower-end nameplates and some entry-level trims are still only fitted with rudimentary and small monochromatic display screens but auxiliary, USB, and basic functionalities such as Bluetooth and voice command are pretty much all standard these days.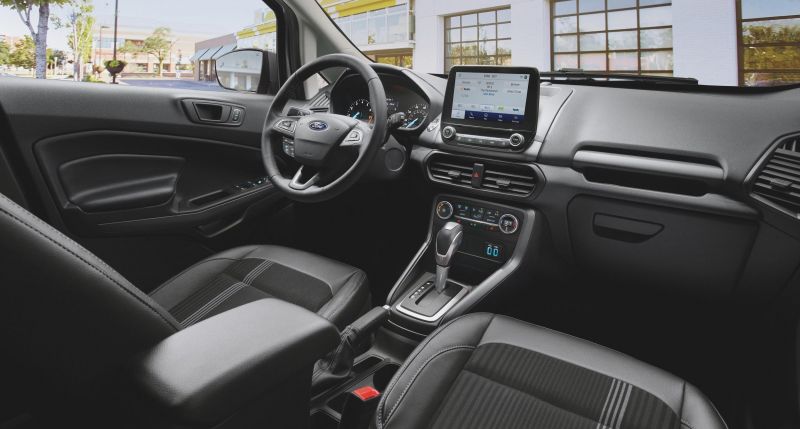 Toyota
Entune 3.0 is the latest infotainment software proffered by Toyota, usually found in either a 6.1- or seven-inch touchscreen depending on the model and/or trim. The Land cruiser is the only Toyota, for now, that comes outfitted with a nine-inch touchscreen as standard. The Entune system extends its capabilities to owners' mobile phones, a functionality also common in other brands' feature sets. The Entune mobile app allows drivers access to Pandora, Slacker, NPR One, and Scout navigation.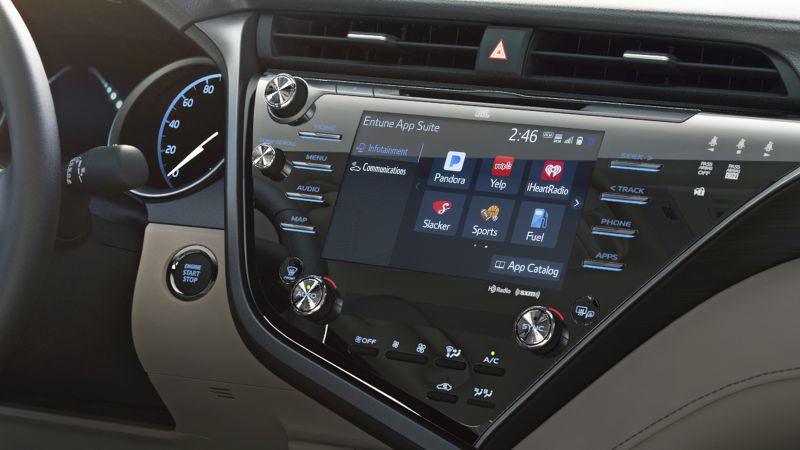 Audi
The MMI infotainment system in Audi's is one of the more novel systems available as the entire setup is commonly run via a 12.3-inch Virtual Cockpit/digital driver information display. It's one of the most intuitive and high quality setups out there and displays all pertinent information, such as fuel economy, directly within the drivers line of sight. Some of Audi's newer vehicles feature a more advanced system referred to as MMI Touch Response which is based on dual touchscreens. The main screen is a 10.1-inch touchscreen used for all the primary infotainment settings. The other is an 8.6-inch screen purposed for manipulating climate controls and navigation commands.
BMW
BMWs feature an infotainment system known as iDrive, in most nameplates, the system is operated via a rotary dial located atop the center stack. There are some models that get traditional touchscreen displays but BMW prefers to offer novel and alternative control means such as writing commands and more rarely, gesturing. A feature called Intelligent Personal Assistant is also one of BMWs innovations aimed at easing the driving experience.
Driver-Assistance Features
Thanks to ever-increasing industry standards, driver confidence and overall safety are key areas in which automakers have heavily invested within over the years, specifically within the more family-centric vehicles. Typically, manufacturers concoct their own specified consignments of active assistance features and protection measures aimed at making the driving experience easier and safer for all vehicle occupants. Basic versions of these packages are usually included as standard in base trims while other safety feature options are added at higher level trims or just made available.
Ford
Ford's Co-Pilot360 is a perfect example of the typical active driver assistance selection and safety features that are expected to come as standard in new vehicles today. Ford states that features such as automatic emergency braking with pedestrian detection will be standard in all new passenger cars, SUVs, and pickup trucks. Some of the other common features include:
Automatic headlight activation and high-beam adjustment
Blind-spot monitoring with cross-traffic alert
Pre-collision assist with automatic braking
Front and/or rear park assist
Rearview camera
Volvo
The automotive brand that is perhaps best known for its safety, Volvo uses a system aimed predominantly at accident avoidance or mitigation called Intellisafe. It comprises systems such as City Safety which utilises radar and camera technology to recognise other vehicles, pedestrians, and obstacles during the day and night times. Some of the common functions are:
Steering Support
Oncoming Lane Mitigation
Run-Off Road Mitigation
Lane Keep Assist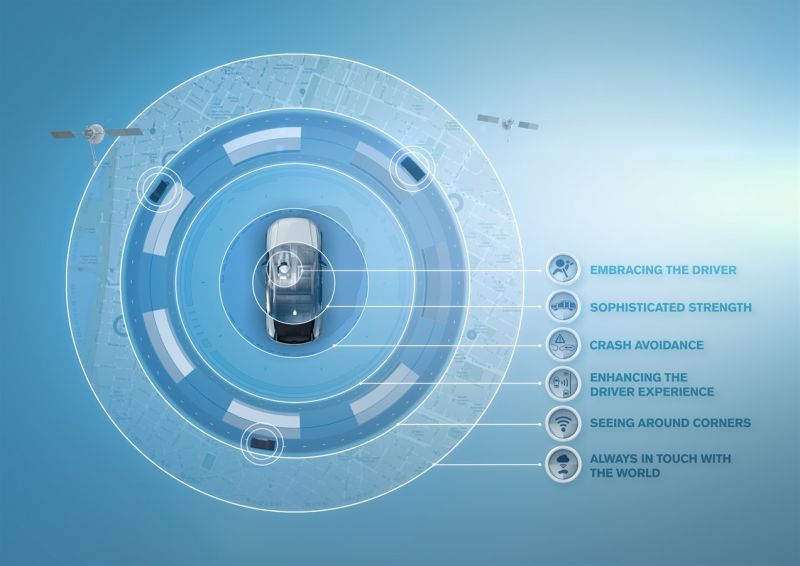 Tesla
Tesla's Autopilot driver assist and safety system is arguably one of the most contemporary and advanced systems out there. Through the collection of real-world data from the cars of actual Tesla drivers, Tesla has been able to formulate some exceptional collision mitigation systems. A comprehensive consignment of eight cameras, 12 ultrasonic sensors, and a forward-facing radar installed to Tesla's cars, along with actual driver inputs, have all given Tesla an intuitive approach to advanced safety. The systems were designed to reduce fatigue in drivers by automating or assisting in most of the drivers basic functions and preemptively reading the environment to avoid potential accidents.
Auto Steering
Traffic-Aware Cruise control
Lane Departure Avoidance
Emergency Lane Departure Avoidance
Full Self-Driving Capability:
Auto Lane Change
Summon
Autopark
Navigate on Autopilot
Traffic and Stop Sign Control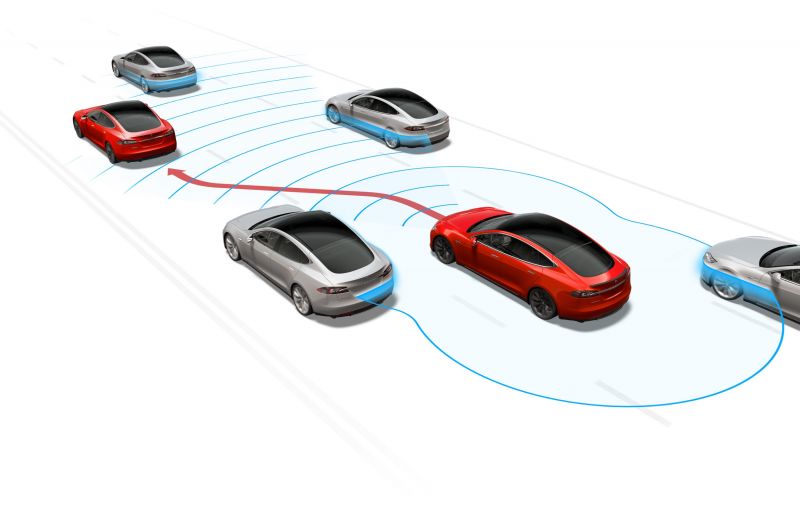 We are influencers and brand affiliates.  This post contains affiliate links, most which go to Amazon and are Geo-Affiliate links to nearest Amazon store.
I am interested in all things technology, especially automation, robotics and tech that helps change how society will live in the future.