Crackle is a video service that is free of charge. They offer a variety of movies as well as TV shows and episodes that you will enjoy. It can be watched on a wide range of platforms including the Xbox, Play Station, Android devices, Smart TV's, and online.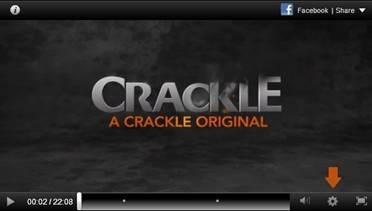 The web site has a list of what is available to watch and allows you to create a playlist of videos you might enjoy. This can be done on the computer or the device you are using to watch the content. If you do it on the computer, you can login to your account by using an activation code from the device you are using to watch the videos from. This way your watch list is there for you to use.
One interesting thing that I have seen is that since the videos are free, the service occasionally interrupts the video to air commercials. There are usually a few before the video starts, and up to 2-3 other commercial breaks depending upon the length of the video. From the videos I have watched so far, the breaks are times just right, when it would be natural for a commercial to occur if this were being aired on a TV station.
The videos are not high quality 1080Crackp or anything like that but they look great on my huge 47 inch High definition TV set. According to the FAQ on the web page, most of the videos are streamed at 360p or 480p. This may sound like a rip but it is free, and I have not had the lag I do with other streaming apps.
One downside I found was finding the videos on the website or the app by genre. It does not work on the Xbox 360 even though it is offered, and the option does not show up on the web site when looking for movies, but it does for TV shows. When looking for TV shows, you can also select to see video genres then as well. I even noticed what may be original content and something about clips but not sure about what those are yet as I have not watched either.
For a free service, I love it. I would also love to know if there are other movie apps out there that do the same. I have not been disappointed by the quality or the streaming and am very glad that I found this app. It may not be as up to date as say, Netflix, nor does it have the volume of videos and the latest videos either, but for an app that offers free movies, I found many that I desired to watch, and have about 60 plus hours of movies to watch.