Get your hands on the the hottest electronic device on the market, the revolutionary Doogee F3 touch screen phone from Android! Featuring an innovatively crafted body, a crystal-clear LG 2.5D gorilla glass anti-fingerprint screen, a world-class 13.0 MP Samsung rear camera, and a user-friendly voice control system, the Doogee F3 is the new darling of the mobile media and is sure to delight users for years to come. The F3 early release is taking place exclusively at TinyDeal, meaning that the Doogee F3 will be sold at the lowest price possible in the network for a limited time ONLY at this website.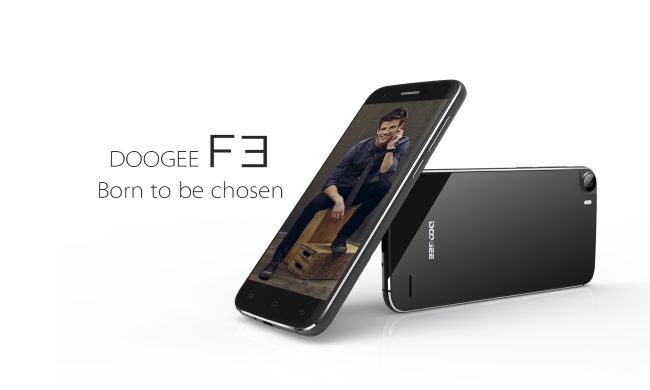 The hardware in the Doogee F3 alone makes this phone a can't-miss item: its Android 5.1 Lollipop operating system is the latest in a long line of malleable and powerful Android products, and its Octa-Core 64-bit CPU and 4G capability will have users seamlessly scrolling and painlessly surfing the internet from any location. The Doogee F3's 16 GB built-in memory ensures immense song, picture, and application storage capacity with no performance sacrifice, and its high-efficiency 2200mAh lithium polymer battery charges up to 70% in under half an hour and offers up to 72 hours of standby time.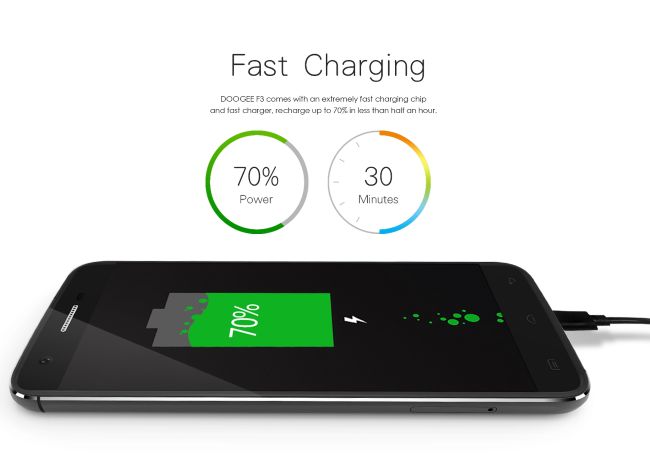 Where the F3 really shines, though, is in the gadget arena. You've never seen a phone camera like this: its phase-detection auto-focus technology reduces focus time to as little as 0.1 seconds, and dual LED flash capability promises high-resolution photographs even after dark. The F3's cutting-edge voice control programming allows you to wake up the voice assistant by calling its name, set a voice print password, control music selections, and record 'magic' instruction commands to operate your phone with a few brief syllables. Other installed apps include Google Maps, Navigation, Weather, and Audio Player.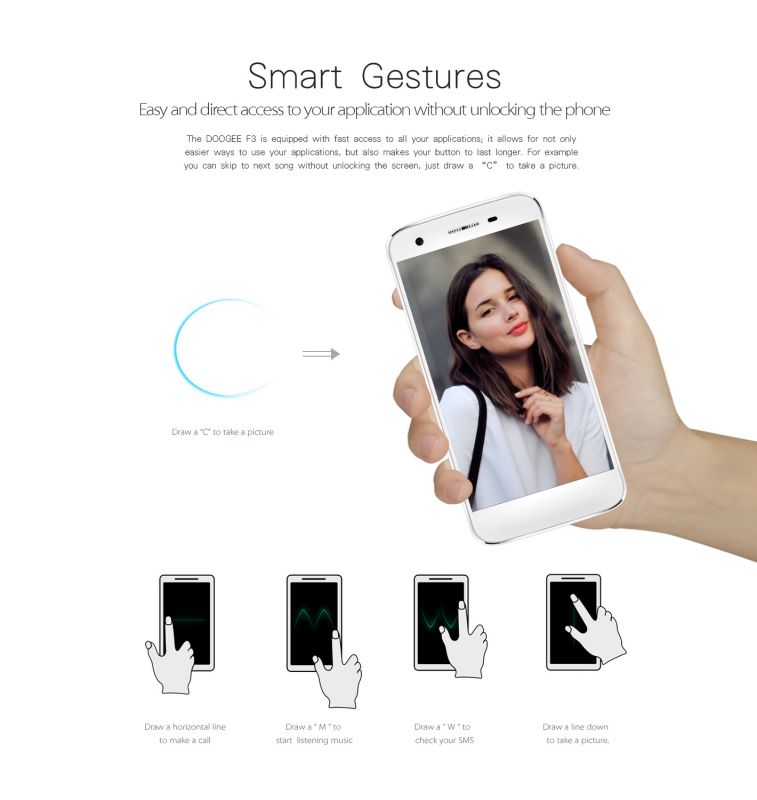 For a limited time, purchasers will receive a screen protector and an original faux leather case FREE in addition to a sharp price discount — so don't delay! Straddling the line between computer and companion, the Android Doogee F3 is the perfect smartphone for our eternally-updating world.