Sure you've seen me in the past review all sorts of products such as video games and high-end PC's. However, this time around I wanted to review something a bit different. I never imagined in my time as a writer that I would ever find myself review a piece of furniture, but then again this just isn't any normal piece of furniture. This is my DXRacer Sentinal SJ11/NR Gaming Chair review.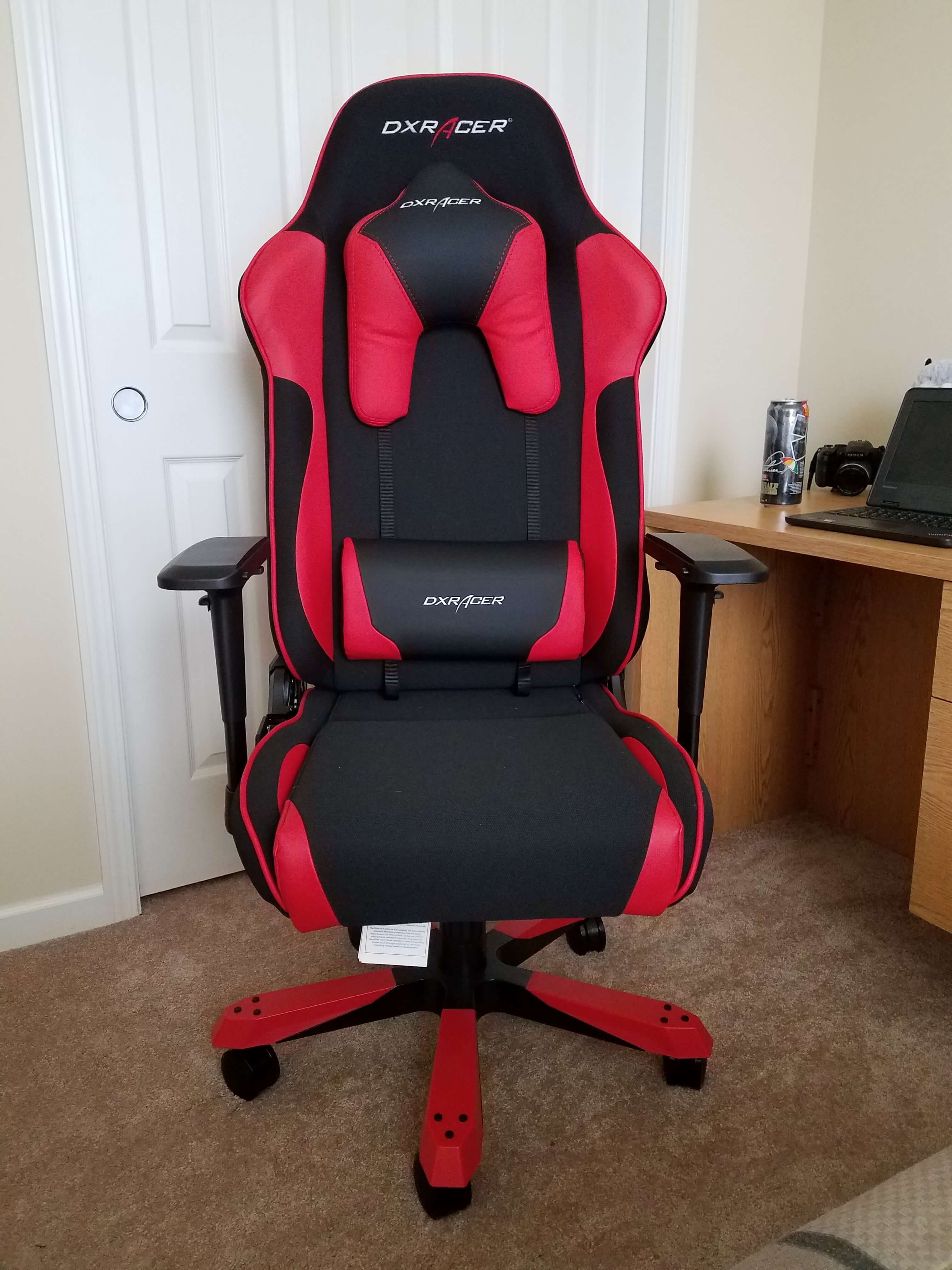 Myself being the gamer that I am I definitely need to be as comfortable as possible especially for those long gaming sessions where I won't be getting up for 2-3 hours at a time. Sitting for long periods of time can be really hard on your back as well as your shoulders. Some people grab a pillow and put it on their back for comfort while others just endure the long periods of gaming then later find themselves in some pain from not having stood up.
This is where gaming chairs can be quite the benefit. DXRacer, known for years of providing gamers all around the world with some of the most comfortable gaming experiences, provided me the opportunity to try out and review one of their gaming chairs from their Sentinel series. The first thing I noticed was that their chairs are designed to match your height as well as your build. Now I am now a very big guy by any means however, I am 6ft tall and need to make sure I am sitting in a chair that is going to provide as much comfort for someone my height as well as my size.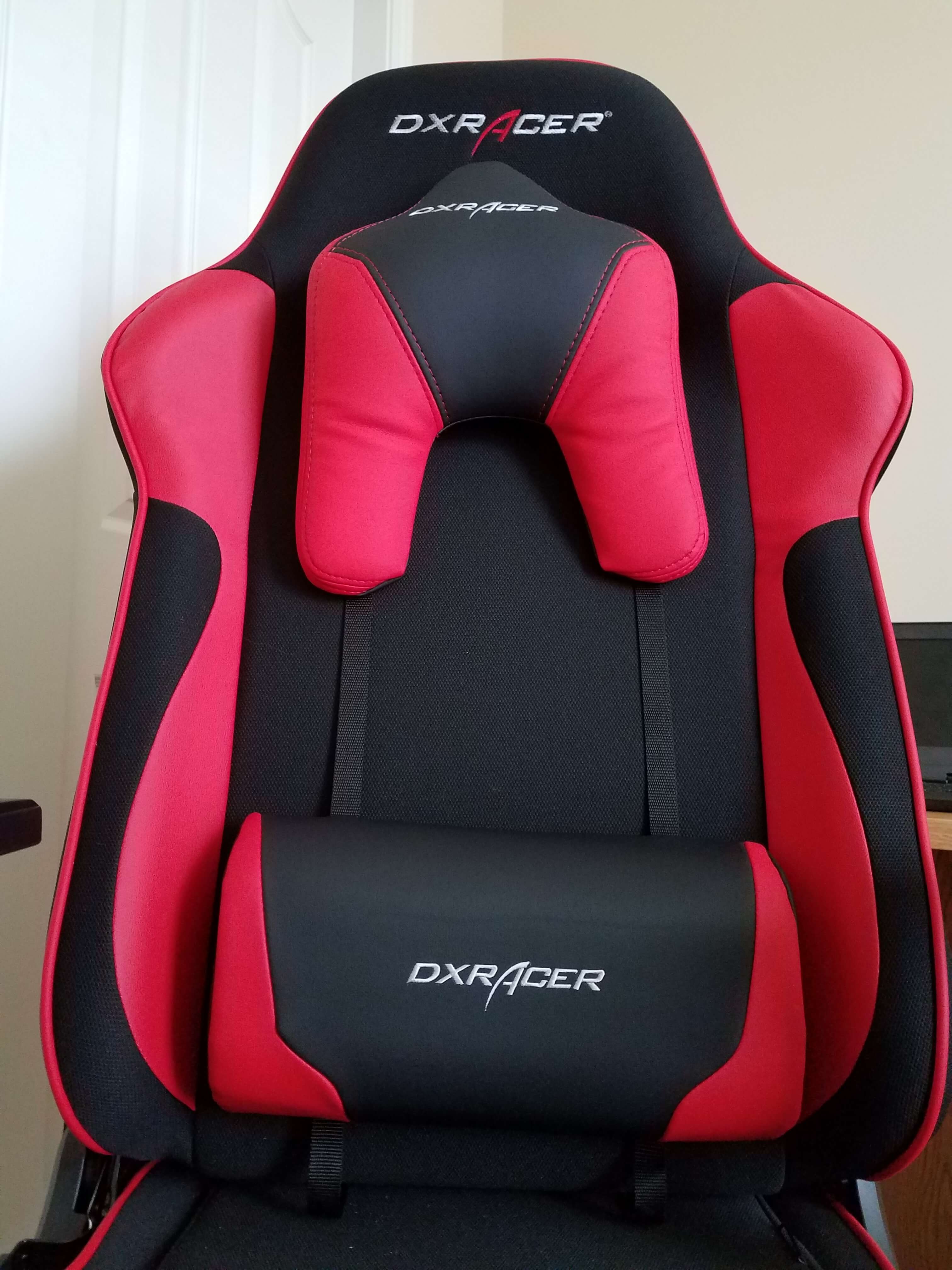 The Sentinel series provided to me is the SJ11/NR which provides gamers incredible lumbar support which is something someone such as myself needs since I have sciatica and other lower back problems, as well as a pillow at the top for shoulder and neck support. The chair is very beautifully designed and offers a higher backrest to support your entire spinal column. It also features adjustable arms for height as well as they can be moved inwards and outwards for proper elbow/arm placement.
The Sentinel is quite the sturdy chair as well since it has an aluminum base so you won't have to worry about the legs of your chair being broken. Now you might be wondering exactly how comfortable the chair is. Well, I can say that it is indeed a comfortable chair with the exception of it does take some getting used to sitting in. Kind of like breaking in a new pair of shoes the DXRacer might take you a few minor adjustments before finding that "sweet spot" of comfort. The lumbar pillow is easily able to be moved up and down on the back of the chair to match your height. The head and neck pillow is removable if you don't find it to be that comfortable. I will say that this chair is great for reading since you can lay adjust the seat back all the way up to a 135 degree angle.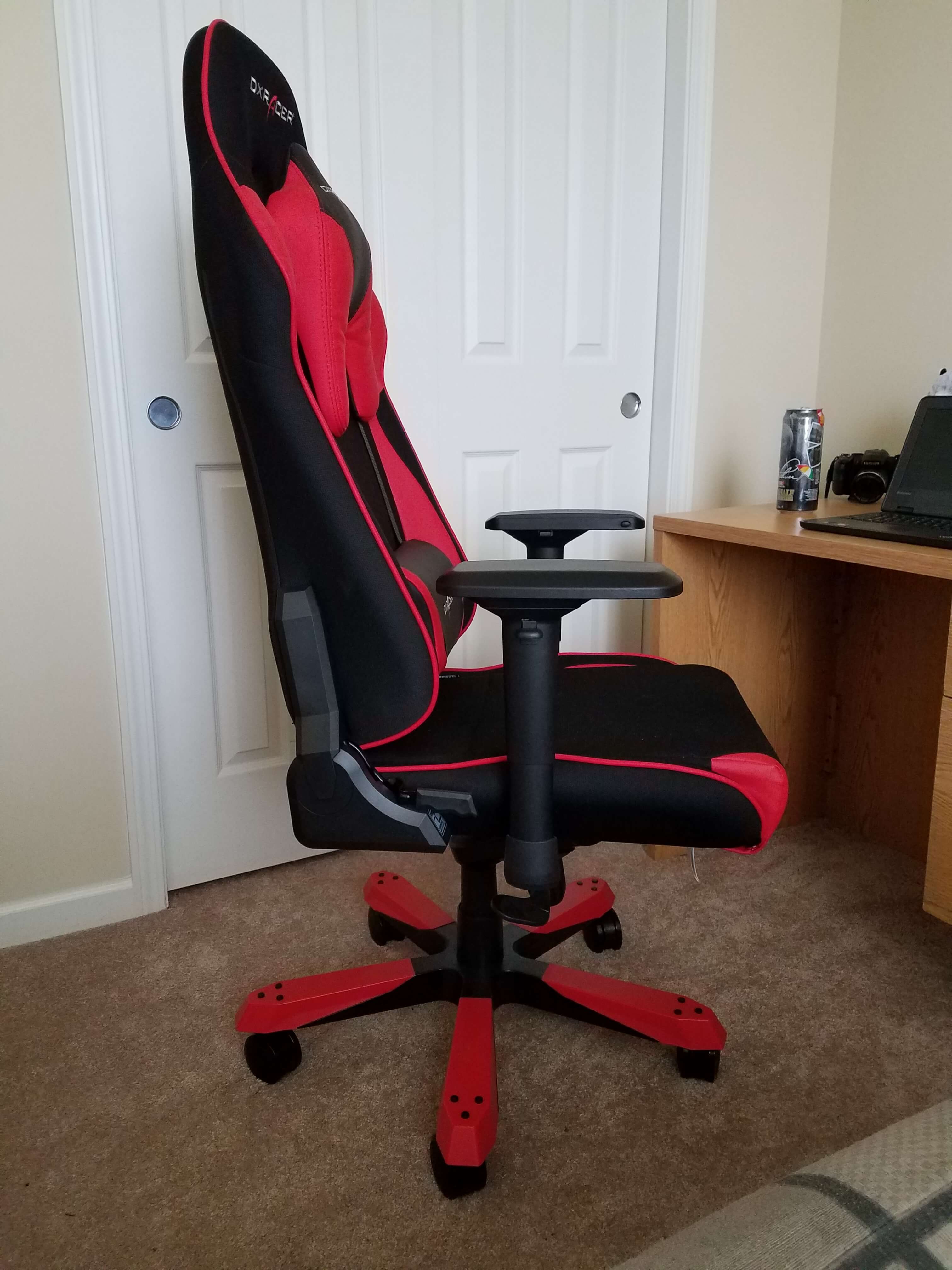 Putting the chair together wasn't as hard as I thought it would be. The instructions are pretty simple to understand and I was able to have my chair up and going in about 30 minutes. I would highly recommend having someone assist you in putting it together because some of the pieces are rather heavy so please put it together by yourself at your own risk .
So, would I recommend this chair? Absolutely. I have never sat in a chair that provides as much custom levels of comfort and adjustments as I have the Sentinel DXRacer chair. You can find this chair right now over at DXRacer's official page for $459.00 USD not including shipping. Sure, that does sound like a ton of money so I wouldn't recommend dropping that unless you feel that you really need that much comfort while playing. I recommend it as someone who has back problems and it provides the support I need for my back.
Be sure to let me know in the comments section what you think of DXRacer and if you have ever used their products.