'Metal zero one standby for new mission directive…'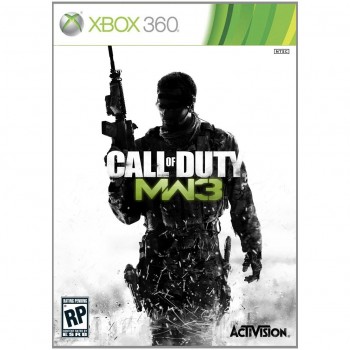 "Hunter Killer"
Day 2 – 16:32:17
Sgt. Derek "Frost" Westbrook
Delta Force
New York Harbor

After heavy anticipation, E3 2011 finally releases information on some of the most anticipated games of the decade.  Microsoft starts off E3 with a sneak-peek of Modern Warfare 3 (MW3) by Infinity Ward/Activision. Straight away, the demo starts off underwater with an intro to the campaign, with your protagonist, SGT. Frost;  a deep sea diver, on a secret mission.  They torch their way through a huge grate, then float past sunken vehicles with passengers still in the driver's seat.
The player navigates through floating corpses when he catches up to a submarine and plants explosives along the sides of it. After the fantastic display of water navigation, the player surfaces and, along with his teammates, he boards the enemy submarine and descends the ship's gangway to clear out all of the enemy combatants with the orders "shoot to kill and disperse missiles to an undisclosed, coordinated location.
Frost boards a speedboat, and a climatic battles takes place all around him. You board an extraction aircraft, guided by a Navy extraction team, surveying a city in extreme panic–a city under siege.
MW3 features a peek of what many fans are already familiar with—a blend of secret missions, stealth, and all out, intense combat. The game looks incredible— and the fans shouldn't expect no less.
Alas. The release date is November 8, 2011, and we'll have to wait until then to play it.
[youtube width="555″ height="261″]http://www.youtube.com/watch?v=CblUvlZDio8[/youtube]
Pre-Order MW3 NOW! Do Not Miss it!
[easyazon_block asin= "B00503E8S2"]
Image credit – Infinity Ward