We are influencers and brand affiliates.  This post contains affiliate links, most which go to Amazon and are Geo-Affiliate links to nearest Amazon store.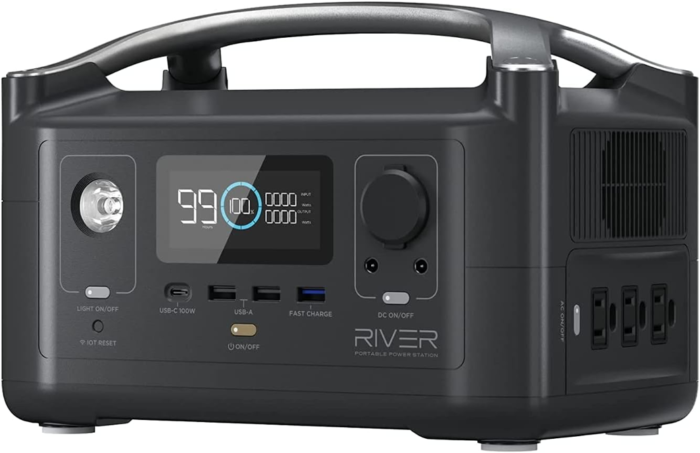 Electrical problems are often a problem in some places and although in most cases the electrical power will return in a couple of hours it is likely that you will not be able to use some of your devices while that happens. Currently where portable power stations do a great job for you to keep some of your devices on. How do they work? Well, a portable power station works with a rechargeable battery, so once it is fully charged you can use recharge or use some of your devices and even appliances. You must bear in mind that depending on the power of the power station you can connect devices of higher consumption.
Portable power stations are often used by campers, as they are much quieter compared to a fuel-powered electric generator. If you do not know which power station to choose then I would recommend getting one that offers enough energy to charge your cell phone, laptop, camera, flashlights and of course, that offers enough power to keep some appliances running in case of an emergency. It is very probable that you've heard about EF EcoFlow, it's a popular brand when it comes to power station products and solar panels, so you can rely on them as they offer a good warranty.
The EF ECOFLOW RIVER 288Wh is an amazing portable power station designed to supply reliable power to most of your devices. You can charge incredibly fast, which is a great help if you plan to travel soon and need to have it charged in a short time, plus you can recharge the battery of multiple ways (yes, you can use solar panels to do it). Best of all, it is available at a price difficult to beat considering that it is a premium brand. Next, discover the most interesting features of this product.
Features of the EF ECOFLOW RIVER 288Wh portable power station
As I mentioned earlier, this portable power station is designed to charge incredibly fast. The EF ECOFLOW RIVER 288Wh can charge to 80% in just one hour (up to 60% faster compared to other brands). 100% charge can be achieved in just 1.6 hours, which is still very fast. Remember that the charge will be slower after 80%, this happens so that the battery continues to work efficiently for many years. You can use 2 solar panels of 110W and get a load like that of an outlet. Charging through a 12V car port is available and will take approximately 3.5 hours.
Compatible with up to 80% of your appliances
Although this is not a portable power station designed for appliances, it is able to keep appliances with consumption below 1200W working, which is incredible since 95% of the competition simply does not offer this possibility. You will have no problem charging cell phones, drone batteries, laptops, flashlights, and anything with a similar charge consumption. You should keep in mind that, although it is a portable power station, the number of ports is sufficient (3 AC ports, 3 USB-A ports, one USB-C port (100W), and one DC port.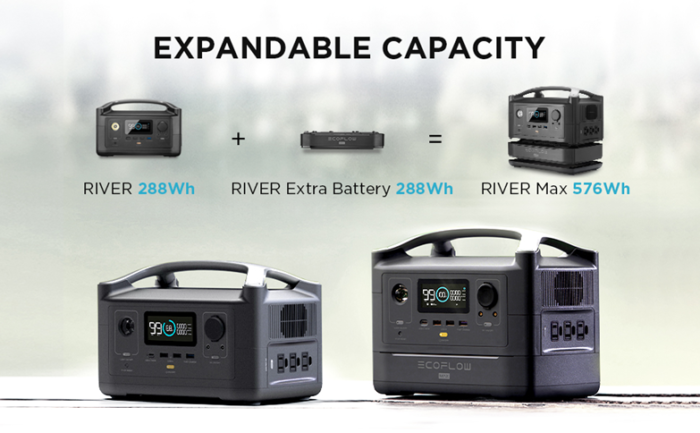 Expandable power up to 576 Wh
This is a power station that offers you 288 Wh it is possible to double that amount of energy and add an extra battery (sold separately). Once you test how well the EF ECOFLOW RIVER can work you can buy an additional battery and get higher performance. You can monitor the power station easily from your cell phone, this way you can get the most out of it. Best of all, EF ECOFLOW comes with a 2-year warranty and personalized lifetime customer service.
You can buy this item here on Amazon
We are influencers and brand affiliates.  This post contains affiliate links, most which go to Amazon and are Geo-Affiliate links to nearest Amazon store.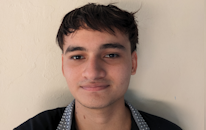 My name is Joel! I love to read, I go to university like most people my age.
In my free time I usually train boxing, I love music, I also know how to play the guitar and the harmonica.