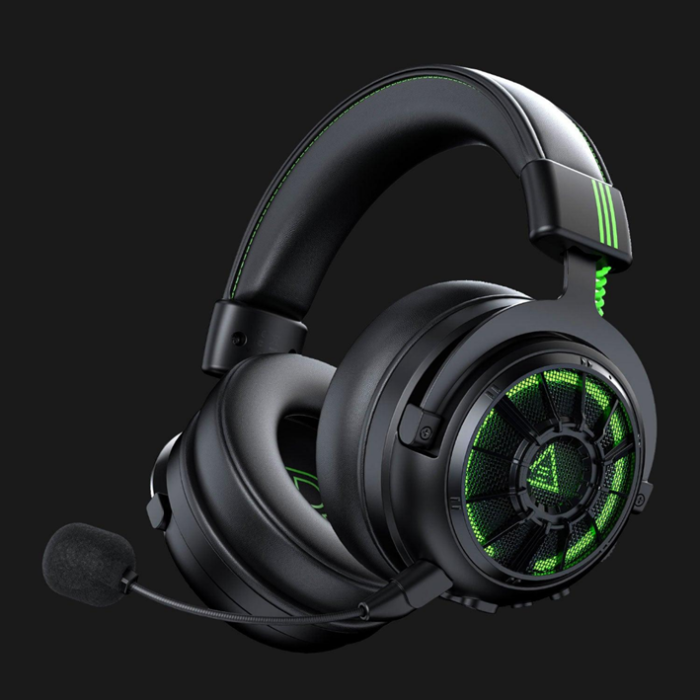 Do you need a good quality headset to enjoy your favorite games in the best way?
If you are one of those who usually play for many hours, then you should know the importance of having good Headsets. With so many brands on the market, it is difficult to choose the best, and many times we get carried away by the best-known brands that do not always offer good sound quality. This time I will talk about EKSA, one of the brands of Headsets with the best value for money. EKSA is a brand you've probably heard of before, which has stood out as innovative with new technology, in addition, it has been awarded multiple times.
American Society of Design Arts (ASDA)
The American Society of Design Arts is an organization that seeks to promote and reward the innovation of brands, especially those with good designs. EKSA recently received the second prize thanks to one of its latest Headsets, the EKSA StarEngine Pro. All this was possible thanks to EKSA and the renowned designer Rory Luo. To achieve this, they had to compete with international brands, so the judges were surprised by the innovative design of these Headsets. Remember that the American Society of Design Arts is based in the United States and is a non-profit organization.
The EKSA StarEngine Pro is a headset designed to give gamers the best sound quality for an immersive gaming experience. These Headsets feature 7.1 surround sound technology which offers many advantages in competitive gaming. The best thing about these Headsets is that they are incredibly valuable for money. Next, discover the most interesting features of this product.
Features of EKSA StarEngine Pro gaming headset
One of the main characteristics of these headsets is that it has an unbeatable sound quality. The EKSA StarEngine Pro uses 7.1 surround sound technology, which means that you can get advantages in the most competitive games. The 7.1 surround sound allows you to better hear the movement of enemies, this can be useful in competitive games where you need to hear all the details of the game. To use 7.1 surround sound, you don't need to install drivers or anything like that, just plug these Headsets into your PC, PS4, PS5, Xbox One, or Nintendo Switch to start enjoying all these advantages. Please note that 7.1 surround sound is not available when using the 3.5mm connection.
Noise-cancelling microphone
The EKSA StarEngine Pro Headsets include a high-quality microphone that allows you to communicate with your friends with crystal clear sound quality. One of the most impressive features is the improved noise cancellation. EKSA has added a new intelligent noise cancellation system, so you can eliminate up to 99.8% of outside noise, so your voice will sound flawless every time you talk to your friends. The microphone is detachable, so in case you do not need to use the microphone you can disassemble it immediately, which improves your comfort, this can also be useful when you want to listen to music.
Another feature of the EKSA StarEngine Pro Headsets is that they have great comfort. So that you can get the best comfort, high-strength ear cushions, and protein leather have been used, which allows you to use the Headsets for hours without feeling tired in your ears. Most of the shells of these Headsets are made with high quality metal materials unlike other brands that usually use cheap plastic of poor quality, so if you take good care of these Headsets, they will surely last you many years. In these Headsets, you can find some buttons that will allow you to configure the Headsets, so you can get the best sound quality.
You can buy this item here on Amazon
My name is Joel! I love to read, I go to university like most people my age.
In my free time I usually train boxing, I love music, I also know how to play the guitar and the harmonica.