–  WHITE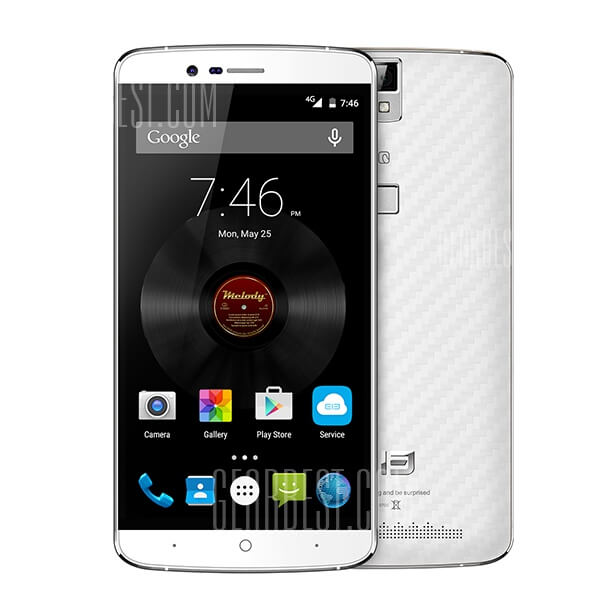 This phone has a 5.5 inch IPS screen. It has an octa core 1.3GHz 64 bit CPU. It has 3GB or ram and 16GB or storage, along with Android 5.1. It features Bluetooth 4.0, and has GPS and A-GPS. It also has Fingerprint ID, Gravity sensor, Ambient Light sensor, and Proximity sensor. The camera is 5.0MP and 13MP. It also comes with 2G, 3G, and 4G network compatibility.
The battery is 4165mAh which equates to 2-4 days of regular use. The big difference is that the phone will charge faster than many as it has a quick charge feature that allows it to charge 10% in just 10 minutes, and it only needs 90 minutes to fully charge. That's not too bad.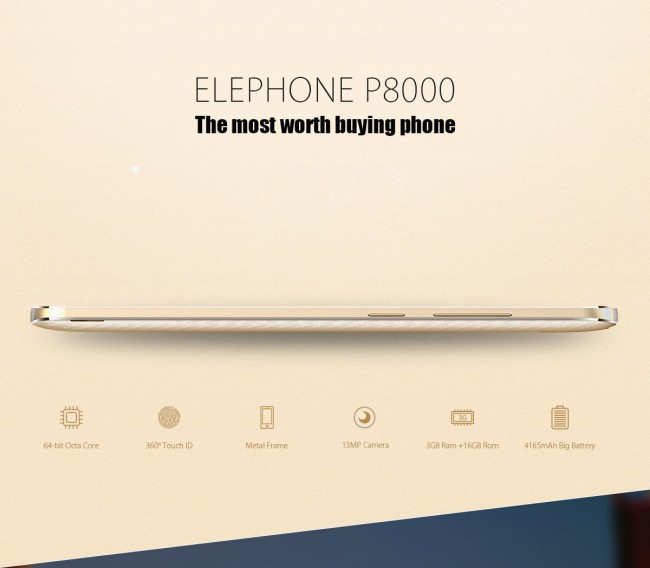 As mentioned above, this phone has fingerprint ID so you can be surer that your personal information can remain personal as it will require you to unlock it and use it. Not only that, but you can lock various features using your fingerprint individually giving an extra layer of security.
The frame for this phone is high quality metal. No cheap plastic here. The screen is a single piece of pure and glossy black glass, and looks nice. Not only this, but the overall package looks very nice and elegant.
If the built in storage is not enough for you, it can handle a 128GB TF card. All the popular media formats appears to be supported.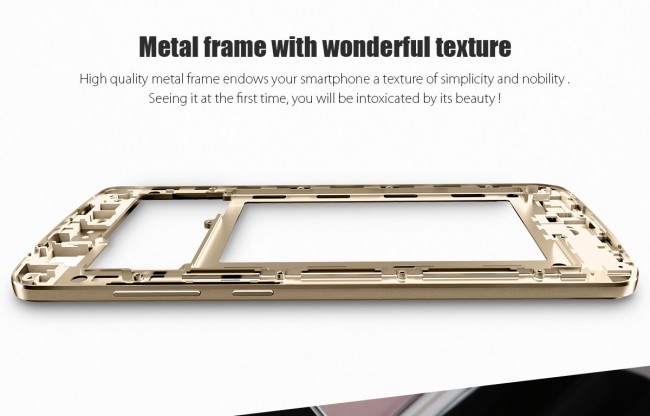 One thing I have noticed with all of the phones is they say they are unlocked. I had to look at another web site to give me additional information. There is no sim card installed which means it should be able to work with any carrier that has a sim card you can place into it. If the carrier does not use a sim card, you might be able to have the phone programmed to work with their service.
I can see this as a good thing as it means you're not restricted to a specific carrier, and since this phone and others like it do not originate in the United States, it means you very likely can use this phone here as well. On the web page it a link to help you determine compatibility.
They say armed with the information you should check with your carrier to ensure this and any of the other phones offered through GearBest, works with your carrier before you buy. I encourage you to check this phone out for yourself. It is on sale for $164.99 and can be gotten here.
I have worked in and around many different types of computers. In the Navy, I used a magtape drive computer that was a step down from pen and paper. I later worked for a big computer company and after that, taught computer class's nation wide. I had the privilege of teaching 14,000 students in a 2 years period of time. Afterwards, I owned a small computer training and repair shop for a few years. I have owned C-64's, Pc's of various types, Amiga's, and even Mac's. I now have included the android to my collection. At any time, I have close to 15-20 computers or combinations of computers and game systems in the house. I look forward to more.