So we teamed up with Glasses USA to bring you a giveaway of the Aviator style glasses known as "Marvin" and these gunmetal colored glasses have the special blue light filtering feature known as Digital Block which help prevent eye strain and damage to your retina from staring at the harsh blue light of computer screens for hours on end, especially at night where you may not have other ambient light to help offset the glaring light of a monitor.
So GlassesUSA.com is an excellent resource whether you need a pair of stylish designer sunglasses or prescription lenses, and they offer clear computer glasses with digital block as well.  However, they also can combine coatings and lenses so you could have an all-in-one pair of glasses that function as both computer glasses, sunglasses, polarizing glasses and have scratch and UV resistant lenses.  They can do this for those who need prescription lenses or even if you don't need prescription lenses and just want to have the benefits of digital block glasses that can also be photochromatic transition UV protection sunglasses as well.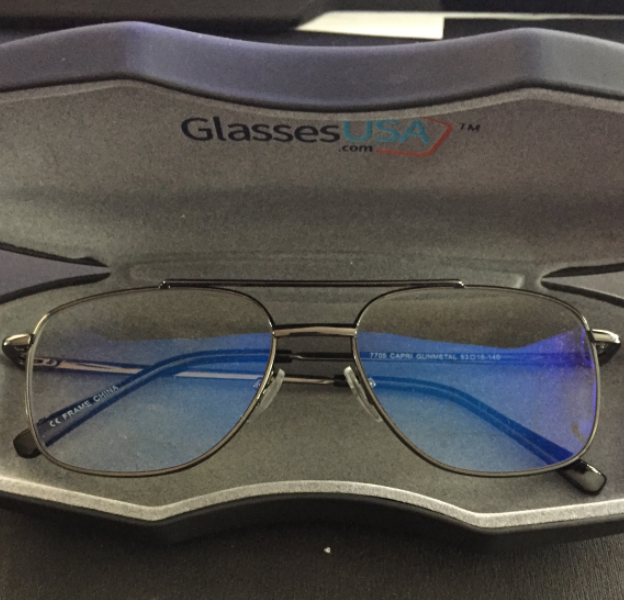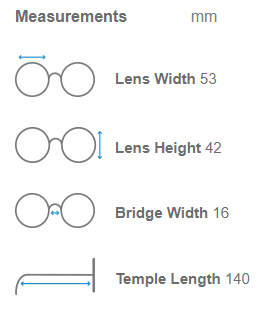 We are offering a pair of the Marvin Gunmetal Style glasses which are Standard with Digital Block with an ARV of $108.  Enter for your chance to win below and let us know if you spend a lot of late night staring at a computer screen and want to see how the blue light filtering lenses can help prevent eyestrain and if it may help you sleep better or just have less eye soreness and vision blur after starting at a screen for hours on end at night.
The measurements for these glasses in mm are listed to the left of this paragraph and were taken from the product page itself.
I wore them myself and noticed immediately that my monitors had a softer yellow/orange tone to them through the lenses than when staring at the screen straight.  Within 20 minutes I noticed I didn't have that burn in my eyes that I get when starting at a white blog post editor at 11pm at night on a 24″ monitor.
Enter to Win a Pair of Digital Block Sunglasses
Glasses USA Marvin Computer Glasses Giveaway