One of the more popular giveaways we do with readers is the Video Game of Your Choice giveaway where the winner gets to choose whatever video game they have been wanting most but haven't been able to pick up for one reason or another.  So we launch another video game giveaway with our co-sponsors SaintMattyGruden,  MomsBasementGaming and ThisBytesForYou to bring our fans another chance to win the game they want the most.  For the rules of this giveaway you have to choose a game that released or releases prior to 4/30/2020 and the retail value must be $60 or less.  If you are International you can only win a digital copy of the game or cash value equiv via PayPal, but if you are in the United States I can ship you a physical copy of the game via Amazon Prime if you request it.
You don't need to own a gaming laptop either to take advantage of this giveaway because I will buy you an Xbox One game, a Playstation 4 game or a Nintendo Switch game if you prefer over a PC game.  Now I will offer physical retail game box from Amazon.com delivery to USA residents only, or you can choose a digital key if you prefer (International a digital key is the only option).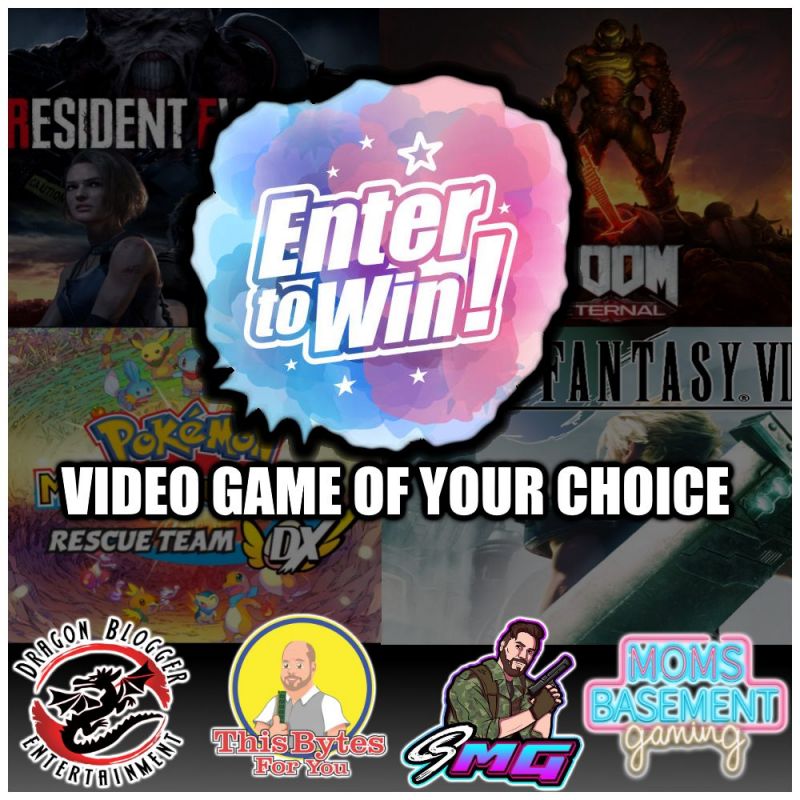 The game you choose can be for any console or platform, you choose literally any game you want for this one, and I would love to hear in the comments what game you would choose if you win.
Examples of games you could choose include, (again only a few examples literally any game $60 or less retail value you can choose).
Enter to win any video game you want with a retail cost of $60 or less
** Bonus Entry for Twitch Subscribers Tip
We host other channels all the time, make sure you are subscribing to https://www.twitch.tv/dragonbloggers and not another hosted channel or the giveaway widget will not honor the sub and you can't claim it. There is no way for me to give you points if you sub to the wrong channel.    If you are a sub, leave me a comment or contact me and I will look at Twitch sub history and compare, if a valid sub exists then it may be your email tied to Twitch doesn't match your email tied to Gleam.  Gleam says you have to sign out of Gleam widget and sign in with your Twitch account in this case.
Win a Video Game of Your Choice