So after reviewing my recent giveaways it seems that what readers and viewers like most is when I give them a chance to win whatever game they want, rather than a specific prize or item that may only appeal to a select few.  So I decided to host another win the video game that you want giveaway and this can include any game for any console or platform that is $60 or less retail value.  It also can include any game that is pre-order as long as the game has a release date on or before October 31st 2019, so this means you can't choose Vampire the Masquerade: Bloodlines 2 or CyberPunk 2077 unfortunately because they don't come out until 2020.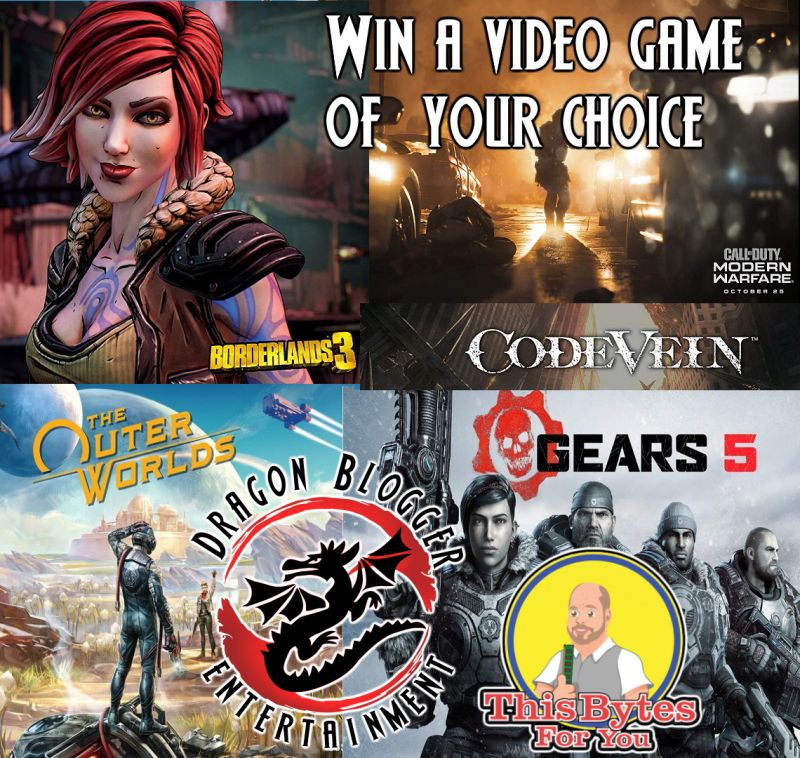 I will host future giveaways to include those, but this means you can choose The Outer Worlds, Borderlands 3, Gears 5, Code Vein, or any game that you have been wanting to pick up in the past year and just haven't been able to.  The winner chooses and you don't have to choose until I notify you if you won and you claim.
Good luck to all who enter and feel free to let me know what you might choose if you are the lucky winner.  I also want to give a big thanks to Iggy from ThisBytesForYou for being a co-host yet again.
Enter to Win a Video Game of Your Choice
Win a Video Game of Your Choice