If you are like me and don't really appreciate wireless Bluetooth earbuds having a wire that sits on the back of your neck bouncing up and down while running or walking, then you may very well be interested in checking out the Syllable D900 Mini Bluetooth earbuds.  These earbuds which individually charge in a charging base directly just plug into your ear canal and pair with each other as well as your phone or tablet so that you have no wire at all that hangs from earbud to earbud.  You can simply use a single earbud as well if you don't want to have both ears plugged and need to have one ear open to listen to the environment around you while listening to your favorite tunes.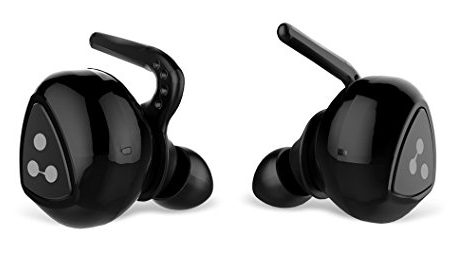 Now these earbuds include the charging base which it stores battery and can recharge the earbuds 6 times between the base charge time.  The earbuds themselves have approximately 2 hour battery life between charges and pair with any Bluetooth enabled device (PC, Laptop, Android, iPhone…etc).  They are noise canceling and include a microphone so you can take calls, record voice memo's all while being on the go and wire free.  The earbuds set and lock in the ear pretty well and should accommodate all but the most vigorous activity without falling out of your ears.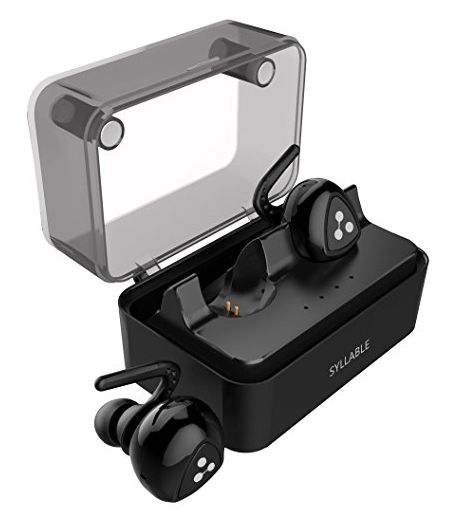 If you can't wait to win a pair, you can also right now get a pair for 20% off with coupon 9ZHD9IF5  at Amazon checkout, so purchase a pair for a friend or as a gift for the holidays, or purchase a pair and then if you win a pair you can give that pair away as a gift!
Enter for your chance to win the Syllable D900 Bluetooth Mini Earbuds now and truly free yourself from wires!
Syllable Wireless Noise Cancelling Bluetooth Earbuds Giveaway