Some time back, I received a product in the mail that I was very excited about. It was a USB voice recorder/8 gig flash drive. I got all of 5 minutes of enjoyment out of it.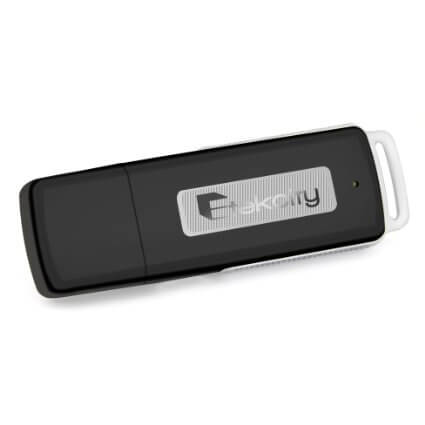 The first thing I did was read the instructions carefully. I checked to make sure it was charged, and I did my first recording. I plugged the drive into my computer and listened to the sound of my voice, which was amazingly crisp and clear, then disaster.  I heard a loud pop, a puff of smoke and the unit was dead.
We contacted the manufacturer to see about getting a replacement and it looked as if they would send one out, but after nearly one and a half months, I have received nothing in the mail.
It is sad, this product looked like it would be a great one, but with the poor to no customer concern, no replacement product, and no communications from the seller, I have no choice but to highly recommend that you avoid this product at all costs.
If the brand would like this review upgraded from a no star to something more, they have but to send a replacement, with a full explanation as to why they did not feel the need to honor the agreement, and we will remove this review and amend it to reflect a better rating and the products true worth and value.
Until then, this is my opinion and I am sticking to it.
Dragon Bloggers Note:
I have tried numerous times working with Etekcity to get a replacement unit for review and more than 2 months have elapsed without responses, a mistake in where they shipped the replacement to so this review stands.  Had this not been a defective unit, it may have had no issues, but we were not able to verify with a replacement unit.
I have worked in and around many different types of computers. In the Navy, I used a magtape drive computer that was a step down from pen and paper. I later worked for a big computer company and after that, taught computer class's nation wide. I had the privilege of teaching 14,000 students in a 2 years period of time. Afterwards, I owned a small computer training and repair shop for a few years. I have owned C-64's, Pc's of various types, Amiga's, and even Mac's. I now have included the android to my collection. At any time, I have close to 15-20 computers or combinations of computers and game systems in the house. I look forward to more.