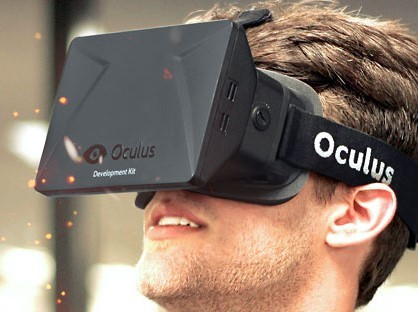 The beginning of Spring not only brought the hope of longer days and greener lawns through the purchase of Oculus Rift by Facebook for $2 billion dollars.  That $2 billion being paid in $400 million is cash and $1.6 billion in Facebook stock.   Not too far after massive purchase of the messaging app Whatsapp for $16 billion dollars.
Oculus is a virtual reality technology that has been crowd funded to this point on Kickstarter.  They had 9522 backers providing almost $2.5 million dollars (via Kickstarter.com).  They were hoping for $250k when they kicked of their Kickstarter.  Obviously a very popular idea many hoped  and backed with their own money, would come to fruition. Backing got you anything from a "Thank you!" to a developer's kit with Doom 3 to play all the way to a trip out to the Oculus Rift lab.
Eventually Oculus Rift raised about $91 million for development and started sending out developer's kits in August of 2012 trying to get the kits in developer's hands and out to the Kickstarter backers of $300 or more.  Then in September of 2012 the developer kits went for dale online for $300 reported to be selling at a rate of 4-5 a minute at the time.  Version two or DK2 of the developer's kits came out in March of 2014.  This upgrade included higher resolution OLED display, higher refresh rate, head position tracking, detachable cable and no more controller box.  There is hope for a consumer version later in 2014 with 1080p support and wireless capabilities along with even better head position monitoring.
Now on March 27th, 2014 Facebook steps in and buys Oculus Rift for a reported $2 billion.  Reportedly that gets the founders $400 million is cash and $1.6 billion in Facebook stock. This is a wonderful boon for the founders and investors alike.  But if you are a Kickstarter backer you are not an investor.  You get nothing more, so far, than what was agreed upon when you backed the up Oculus VR shop.  Kickstarter backers funded the beginning but it will be Facebook who takes it to complete fruition, whether that fruition is the backers vision or Facebook vision is yet to be seen but will be interesting.  Vision may have nothing to do with whether the kickstarter backers ever really accept this new reality.   The purchase of Oculus Rift by Facebook is the antithesis of what the Kickstart backers beliefs really are.  Independence with no over lord seems to be in the life's blood of most Kickstarter programs.
What is Facebook going to do with Oculus Rift now that it has acquired the company?  Is this a play to get into more gaming other than Candy Crush, Farmville and Ivey Poker?  Is it another grab for users to somehow tie them into their Facebook community?  Already many of the backers on kickstarter are calling Oculus Rift "sellouts" and are not happy with this development.  Markus Persson the maker of the game Minecraft and a backer on Kickstarter of Oculus Rift has decided not to develop Minecraft for Oculus Rift.  He is not comfortable with working with Facebook ( per NYTimes.com)  person says "Facebook creeps me out".
Zuckerberg writes on his Facebook page about.  "Immersive gaming will be the first, and Oculus already has big plans here that won't be changing and we hope to accelerate."  It does sound as if he wants to keep gaming in the game plan for Oculus Rift for the near term.  But he sees another future in it also, "After games, we're going to make Oculus a platform for many other experiences. Imagine enjoying a court side seat at a game, studying in a classroom of students and teachers all over the world or consulting with a doctor face-to-face — just by putting on goggles in your home."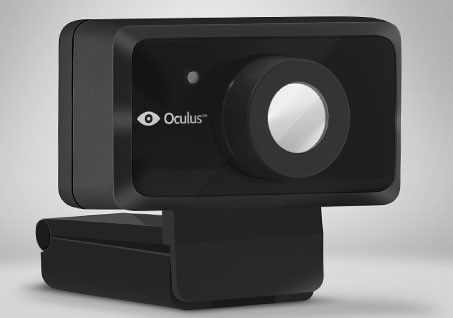 I think gaming will be the guinea pig for this Facebook VR world.
Oddly enough at GDC 2014 Sony announced their version of VR for the PS4 called Project Morpheus and there are others wanting to jump into the VR waters.  Microsoft has purchased VR headset patents readying for the VR battle to come.  Also it is rumored they too are also working on a VR headset for their Xbox One. Competition will hopefully force the improvement of the technology and drive down the prices for all of us.
Check out a Iggy Castillo's post about the tech behind Oculus Rift on Dragonblogger.com, coming soon too.
I am just a geek getting older but keeping up.