We are influencers and brand affiliates.  This post contains affiliate links, most which go to Amazon and are Geo-Affiliate links to nearest Amazon store.
Hello fellow Gamers! For anyone who has been following the Final Fantasy franchise, you might have noticed that Square Enix has been extremely busy.
Towards the end of 2022, we saw the release of Final Fantasy V Pixel Remaster on mobile and Steam; and the pixel remaster of previous entries prior to that.
So let's jump in to see what has been released and what we are still waiting for!
Final Fantasy I-VI Pixel Remaster Series

Image from the Steam Store; Game developed by Square Enix.
This series, which was previously only available on mobile and Steam, finally hit PlayStation 4 and Nintendo Switch systems on April 19.
This is a fantastic launching point for new players to dive back into these retro games to learn a bit more about the various worlds in Final Fantasy. Each game features a different story and cast that is sure to provide hours of entertainment.
You can purchase each game individually, or save a little on all six entries as an entire collection. Final Fantasy I-VI Pixel Remaster is now available on mobile, Steam, PlayStation, and Nintendo Switch.
Theatrhythm: Final Bar Line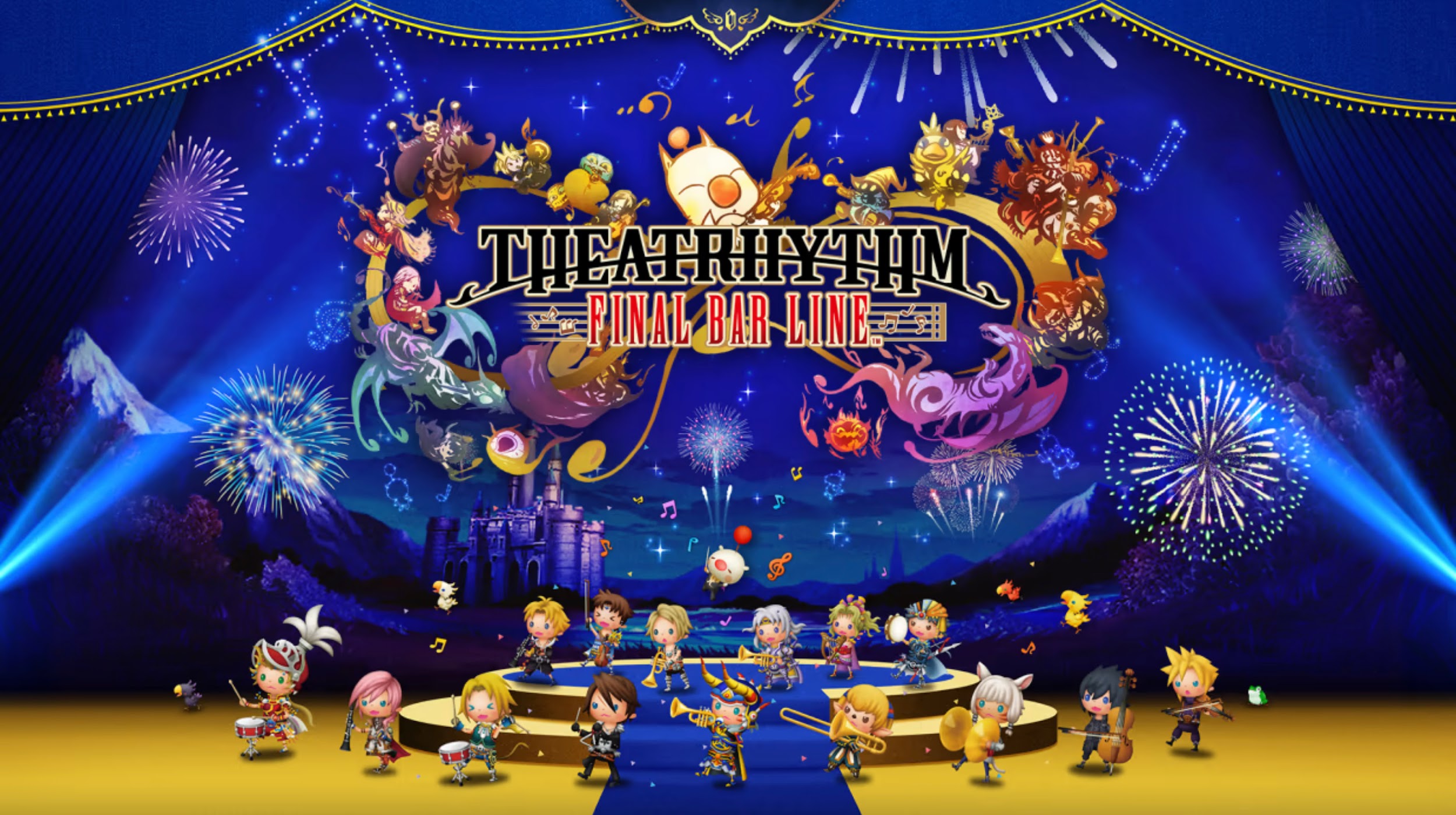 Image from the Nintendo Store; Game developed by indieszero.
This smashing latest musical entry into the series was released on February 16 and definitely does not pull any punches. Whether if you are a long time fan of Square Enix's Final Fantasies and other games or a recent convert, the only requirement you need for this is to enjoy rhythm games.
This entry boasts 385 songs across various Final Fantasy games in the standard edition, and includes even more songs from other series with their upgraded editions.
A newest "Series Quests" mode added allows you to create a party out of various Final Fantasy characters and journey through the music of the different games. Your party composition can feature crowd favorite heroes/heroines such as Yuna and Thancred, or even feature villain/villainess such as Ultimicia, Kefka, and Sephiroth.
Theathrythm Final Bar Line is available on the PlayStation 4 and Nintendo Switch.
Final Fantasy XIV 6.4 Patch: The Dark Throne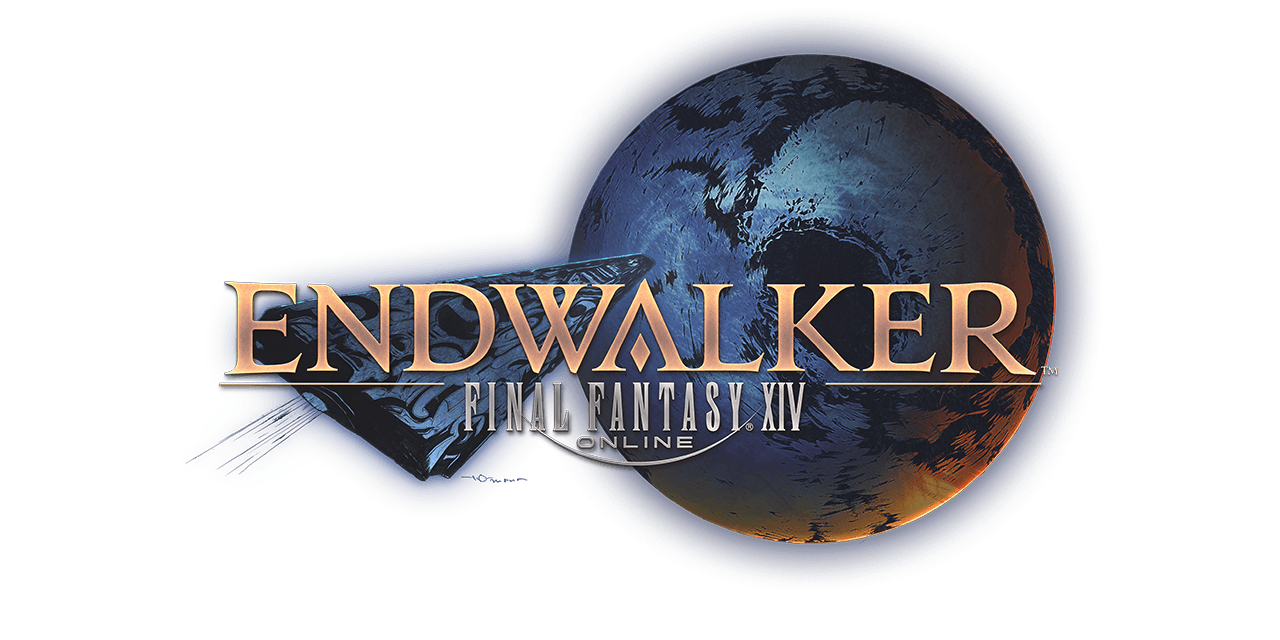 Image from the FF XIV Page; Game developed by Square Enix.
If you are looking for an entry that continually provides updates while being able to play with your friends, this is definitely one that is worth getting your hands on. What makes this entry and FF XI unique is that they are both Massive Multiplayer Online (MMO) games that allow players to interact on various content and activities in real-time.
If you are a new or recent player jumping in, there is a ton of content for you to cover before you can reach the current endgame. Your journey through Eorzea will begin in A Realm Reborn, then you will go through Heavensward, Stormblood, Shadowbringers, and finally, Endwalker. Your journey will be filled with tons of emotion as your character goes through their journey.
With the addition of the upcoming 6.4 patch, additional post-Endwalker content will be added along with other quality of life adjustments. The next Live Letter is set to arrive on May 12 which will probably announce the official launch date for 6.4. And if they keep with past traditions, we will also see 6.5 drop around the end of the year.
From now until May 8th, new players and existing Starter Edition Owners can add the Stormblood Expansion to their account for free. Please see the Square Enix page for more details on the offer.
Final Fantasy XIV is available on PC and PlayStation.
*After the trial period/initial game time, an additional subscription time is required in order to continue playing the game.
Now that we've covered some of what has been released, let's take a look at what we have ahead.
Final Fantasy XVI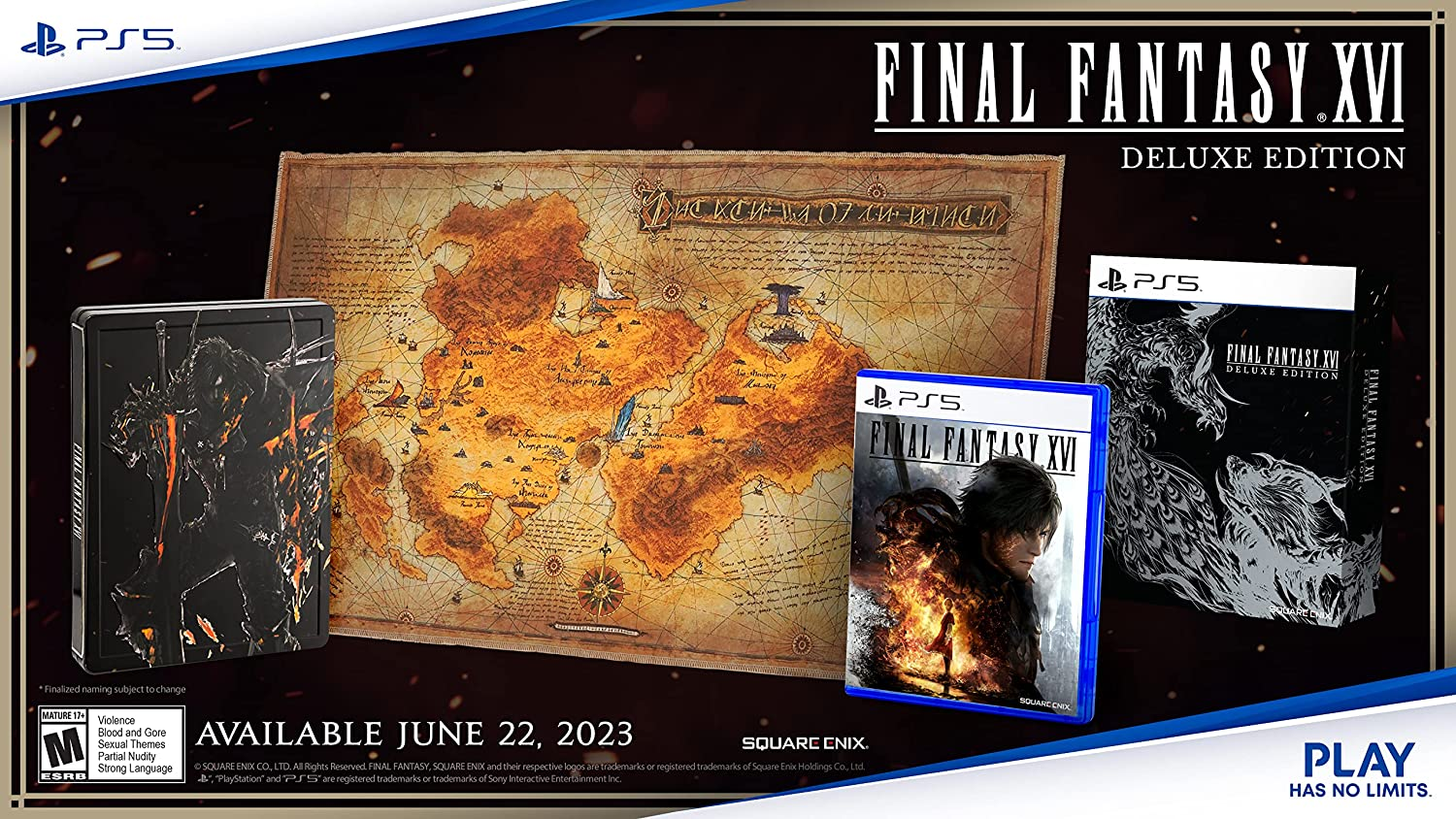 Image from the Amazon Store; Game developed by Square Enix.
The newest upcoming entry is set to release on June 22 as a PlayStation 5 exclusive. In a previous statement, Yoshi-P stated that the game will not be available to PC. It is unknown if the statement was directed to mean only at launch, or in the future.
This new entry will feature epic boss battles, heavy action-packed scenes, and a new approach to combat. Hopefully this time, they will have gotten the formula right just enough to make the game more enjoyable than Final Fantasy XV was at release.
Final Fantasy VII Rebirth (Part 2)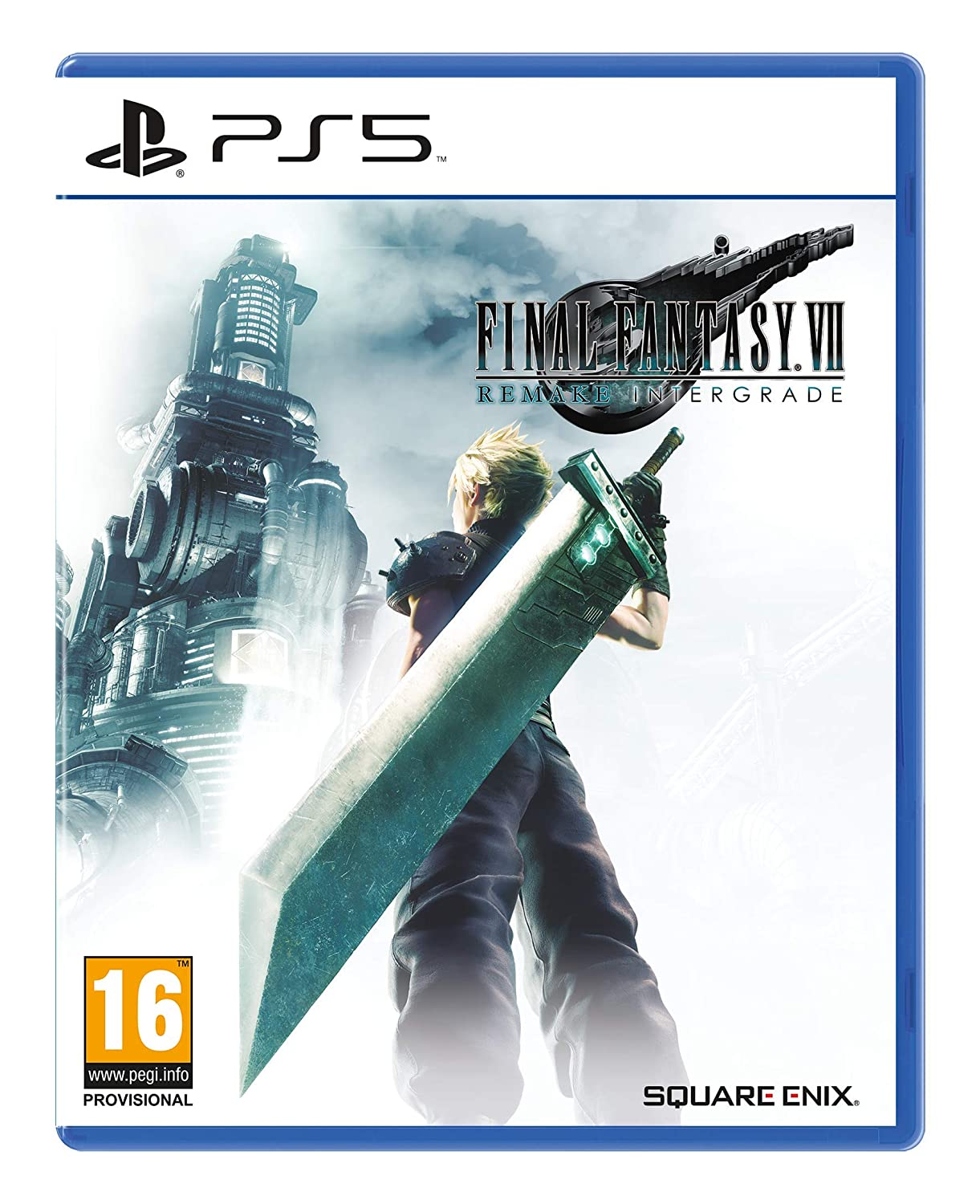 Image from the Amazon Store; Game developed by Square Enix.
Unfortunately for FFVII fans, we are still staring down the tunnel known as Winter 2023. No official date has been released yet, but this is one entry that is worth waiting for.
Final Fantasy VII has certainly gotten quite a bit of love over the years since its first release including being host to other spin-offs and even featured in other games such as Super Smash Brothers and Kingdom Hearts. Our not-so-fluffy Cloud has certainly gotten his fair share of the spotlight and that isn't slowing down anytime soon.
The most recent Final Fantasy VII Remake is a retelling of the original tale woven through 3 parts. The first part, Remake, only equates to about the first five or so hours of most playthroughs in the original. With that said, it will be interesting to see how much more of the tale will be covered in Rebirth.
Final Fantasy VII Remake is available now on PC, PlayStation 4, and PlayStation 5.
– – –
I know I am definitely looking forward to Final Fantasy VII Rebirth and definitely taking some time to start getting through some of the Pixel Remasters myself.
As always, we would love to hear from you. Let us know what you are looking forward to!
Until next time, try to stay cool.
We are influencers and brand affiliates.  This post contains affiliate links, most which go to Amazon and are Geo-Affiliate links to nearest Amazon store.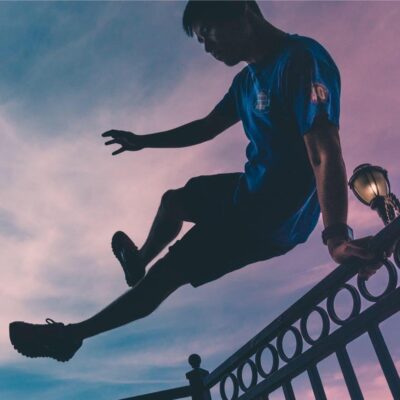 Jayson Wyler began with Dragon Bloggers in 2021 at the invitation of Justin Germino. He started with gaming content on their Twitch channel and eventually product reviews.
After a media hiatus, Jayson has returned and hopes to bring his passion for gaming, tv/movie, and music industries through quality content.