When we talk about photo editing software, the first name that comes in mind is Photoshop. The aforementioned is quite complicated and specifically designed for professionals. A layman cannot edit his photos without mastering this software. Those who mug up Photoshop, charge as much as they want for editing photos. One has to spend all his pennies in order to make his photo alluring. But imagine if you don't have enough to spend on photo editing, what else could you do? Oh, wait! Don't take it to the heart, we have a preeminent way out for you in the form of Fotoworks (A good photo editing software option for beginners). Photo editing hasn't been so cool before. Give it a try as http://www.fotoworks.org/ is specially designed to assist every individual in order to meet his photo editing needs in the easiest way.
How Fotoworks actually works??
Simplicity and easiness is a key element of this photo editing software. Now photo editing is not a task for professionals only as Fotoworks enables people of all age groups to customize their photo editing desires. Either children, youngsters, or elders, could find Fotoworks (photo editing software) handy, easy to understand and interesting.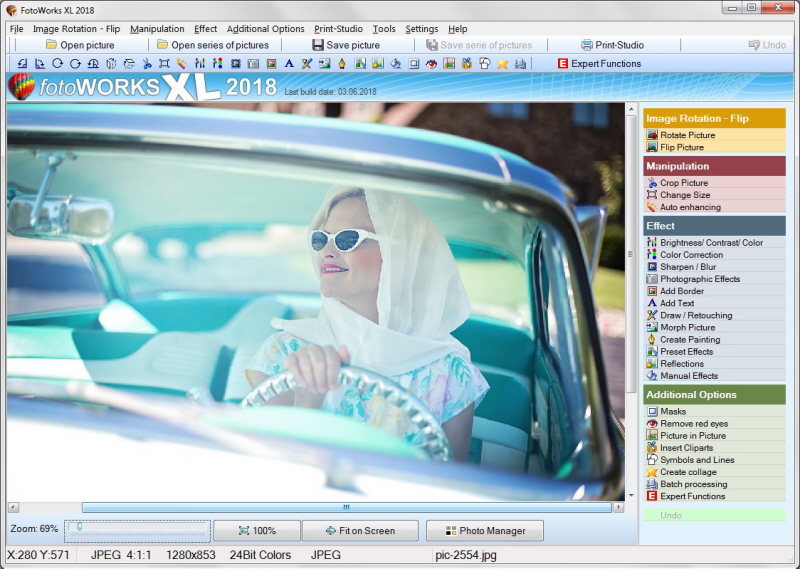 These are not just talks, you can experience it on your own. If you want to improve your simple looking photos while sitting in your home, you should go for Fotoworks. You can tone, crop, resize, and add filters/effects, etc. to your ordinary photos by following some simple and informal steps. You don't need to spend hours in reading manuals for the editing, searching for guides to use a photo editing software or go in depth. All photo editing tools can easily be found on a single click of your cursor. If you are a newbie, using this photo editing software for the very first time, you may find it overwhelming for few moments, but with a bit of practice, I assure you it will become a jog-trot for you.
A Few features of Fotoworks toolkit:
 Tool names are easy and simple
 No hidden tools
 All tools are handy
 Redo and undo options
 You can apply several effects at one time
 Help and guide to beginners
 Zoom in zoom-out options
 Categorized toolkit
 Manipulation tools
For the provision of a surplus affluence to its users, this photo editing software has a special feature in its toolkit. The latter has a categorized toolkit to make editing more understandable for members of all age groups. It has the following sections:
Basic tools / Image rotation tool:
If you want to rotate or flip your photo, this category comes first in the tool menu. Just click on rotate or flip options and make your wanted changes. It is a basic tool to apply.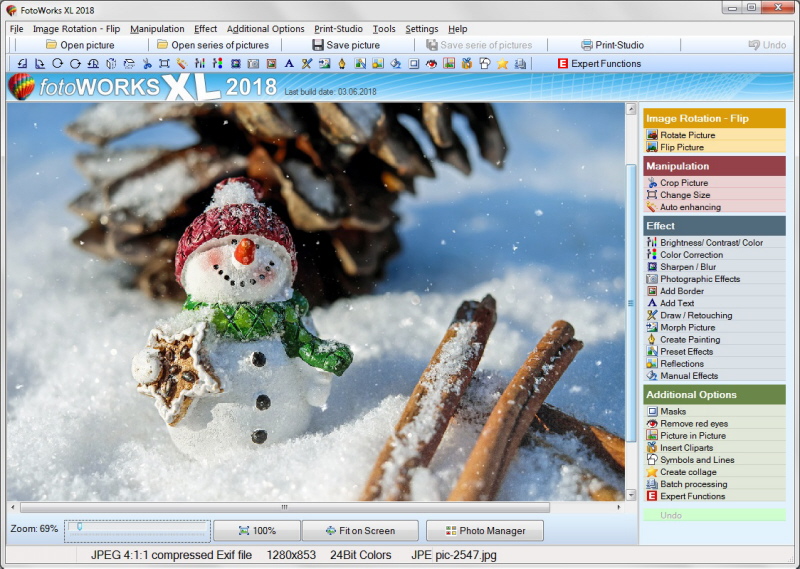 Manipulation tool:
Secondly, manipulation comes after rotating, flipping, cropping, resizing and enhancing. The latter also has an auto enhancing option to make it even easier for you.
Effects tool:
Adding effects to your photos plays a key role in photo editing. It is what makes a picture impactful. The fact that you are adding major transformations to your photos it has a crucial part in this matter. Fotoworks comes up with a bunch of effect options for its users such as:
Brightness / contrast / color:
With the help of this effect, you can add or reduce brightness, color contrast, and hues to your photos.
Color correction:
When we are taking a picture, sometimes its colors are not apposite according to scenarios. Well, here comes a need for its color correction so that you will not need to discard your worthy image just because of its dim or dull colors. These tools will help you enhance the colors of your photo.
Sharpen / Blur:
Sharpness and clarity of an image can also be enhanced by fotoworks as you can also blur the background or specific portions to add a more professional and focused touch.
Photographic effects:
Fotoworks offers you a range of cool and trendy professional effects.
Add border:
You can add a border to your photos of different shapes, styles, and colors.
Add text: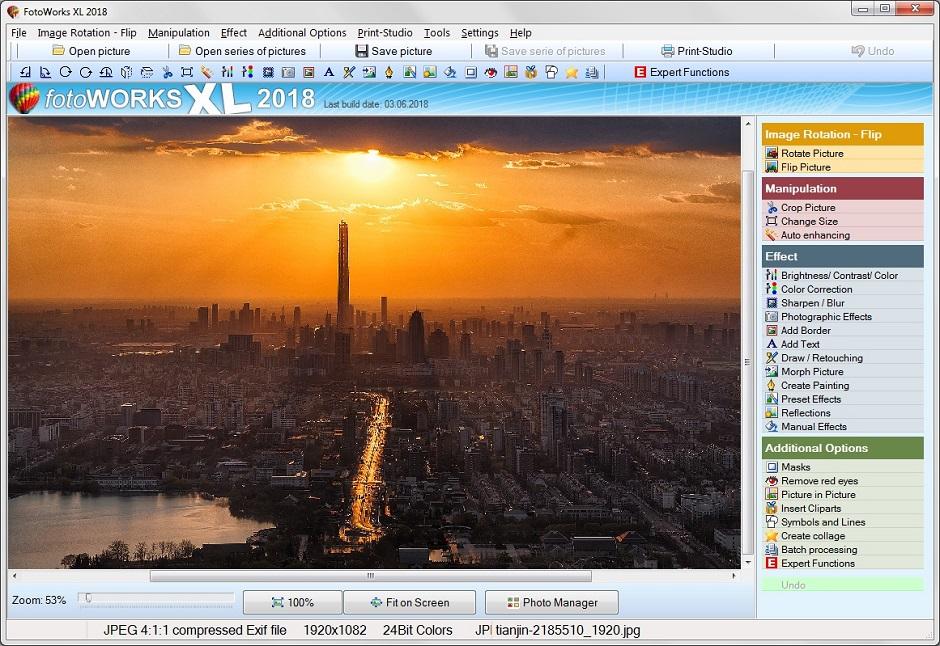 With the help of cool and fantastic fonts, you can add quotes, memes, greetings, time, locations and much more to your photos to make them more memorable. Add a font of your choice and give your photos a personalized touch.
Draw/ retouching
Morph Picture
Create painting
Preset effects
Reflections
Manual effects
Fotoworks is an easy photo editing software with a gentle touch of professionalism. It can be used by beginners as well as professionals. It is a one spot software that has all the basics and necessary editing tools in it. If you buy this software, you will not need to buy any other software to meet other needs. All of your photo editing creativity can be enhanced through this podium. Have ease and fun in the photo editing line.
Spend less, get more!
I am interested in all things technology, especially automation, robotics and tech that helps change how society will live in the future.