Photoscape is a free, user-friendly and extensive photo-editing program having several features in common with Picasa, GIMP and other free image-editing software products. Having used all three, I must say that Photoscape combines most features of GIMP and Picasa, leaving aside specific features like Auto-sync (Picasa Web Albums). Let's take a look at some tools it has to offer.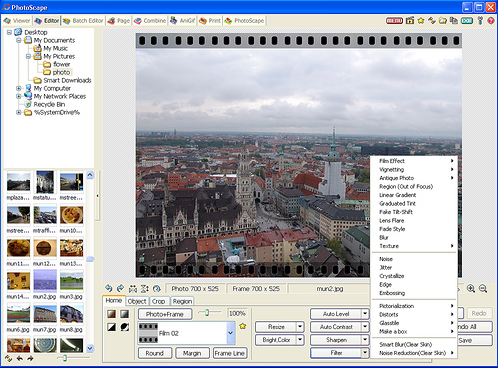 Viewer: You can view the saved/edited photos in your folder as well as create slide-shows.
Editor: It allows you to take care of basic image-editing tasks like resizing, brightness and color adjustment, white balance, backlight correction, frames, mosaic mode, adding text, creating images from scratch, cropping, color filters, red eye removal, blooming, clone stamp etc.
Batch editor: In order to save time and effort, you can also batch-edit multiple images.
Page: Photoscape also lets you merge multiple photos on the page frame to create one final photo, quite similar to the layer-based combination features on other editing platforms.
Combine: Same as the Collage feature on Picasa, you can attach multiple photos vertically or horizontally to create one final image.
Animated GIF: Use multiple photos to create a final animated photo. It's a feature not present in several free photo-editing programs.
Print: A nifty feature for printing portrait shots, carte de visites(CDV), passport photos etc.
Splitter: Makes it easy to slice a photo into several pieces if you want to separate items or analyze a specific part of the image.
Screen Capture: A very basic yet useful feature which lets you capture your screenshot and save/edit it.
Color Picker: An advanced version of the picker tool in MS Paint, enables you to zoom in on images, search and pick a color for replication.
Rename: Quite useful when you want to add or remove certain series-based phrases from the file names, (especially in captured photographs), you can quickly change photo file names in batch mode.
Raw Converter: Great for regular photographers who prefer to capture photos in RAW mode, it allows you to convert RAW images to the JPG file format.
Paper Print: A pretty rare feature, which lets you print lined, graph, music and calendar paper.
Face Search: Another amazing feature of Photoscape which lets you search the internet for similar faces. Quite useful for finding better quality images of the same people or in alternate locations, or even locating friends and acquaintances!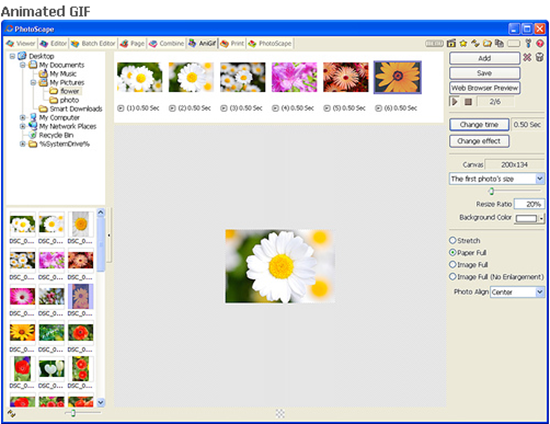 You can download the Photoscape Free Photo Editing Program from here:
http://www.photoscape.org/ps/main/download.php
I'm a Generalist Researcher working on a Theory of Reality, Horticulturist, Blogger, Natural Systems Analyst and Amateur Architect