So before I continue with this review I will let readers know that I received an early access prototype version of the Baseus GAMO earbuds and they do not have all the features and kinks fully worked out.  So I am going to say my review and some of the findings I had early on which may be resolved by the time the full production release version of the GAMO earbuds are available to consumers.
What are GAMO Earbuds?
The Baseus GAMO earbuds are unique gamer earbuds that leverage 3D re-cutting to provide you surround sound while gaming, a diagram of how this chip works is on their successful Indiegogo page.  But in summary the DSP chip analyzes the sound coming in and breaks it into surround sound for the ear.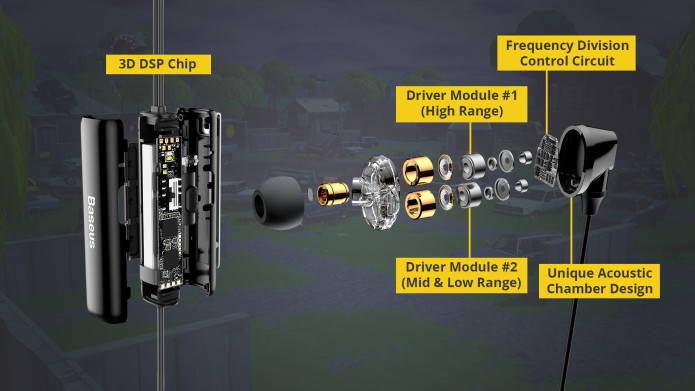 Now these earbuds do require charging to leverage the 3D Gaming and Movie enhancing modes, as there is a processing chip that has to be powered.  So you the earbuds come with a charging cable and you plug it into the base so that it charges.  Note, you can still use them as regular audio earbuds without the enhance DSP chip without any charge and to conserve battery life when you are listening to music on your phone you may not need the enhanced modes (though Movie Mode dramatically bumps up the bass).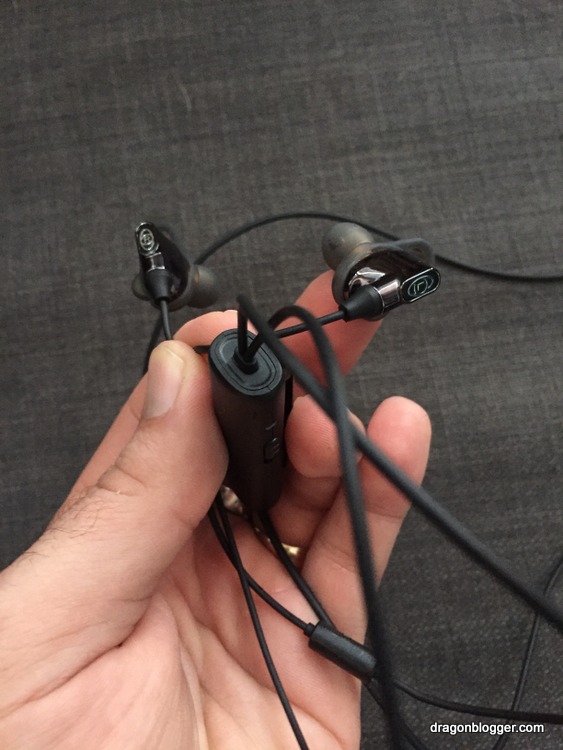 The earbuds fit comfortably in my ear and with the wings stayed put and in place, the control box is a bit large and heavy which is why they included the clip on the back of the control box so you can clip the bulky part of the earbuds on your shirt or collar and not let the weight of the control box pull the earbuds out of your ear.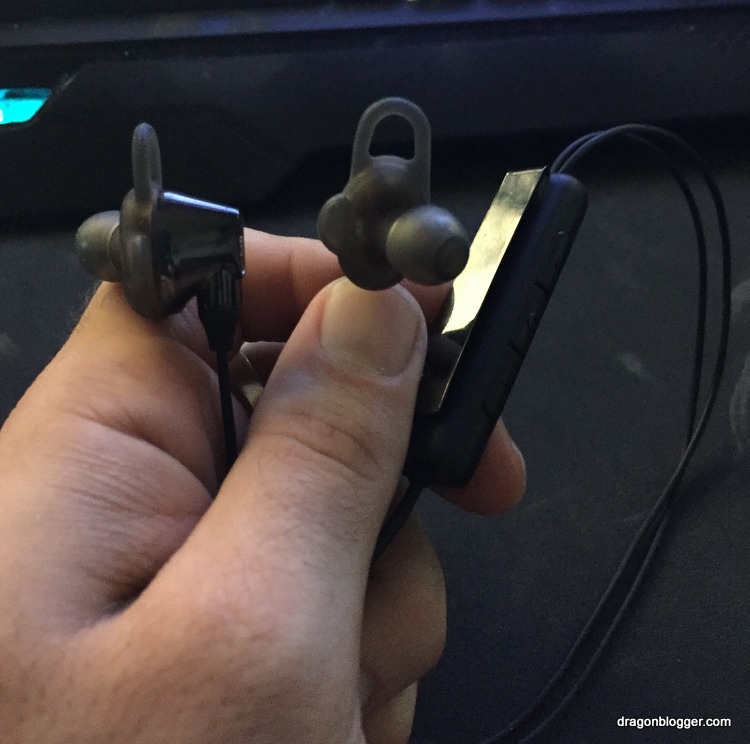 While going on runs and walks I tested a variety of music and sat to watch movies first, I tested regular audio mode, movie mode and gaming mode, and I also wanted to experiment and see how these different modes would affect the sound quality from a variety of sources.   I tested the GAMO 3D surround sound earbuds with my iPhone, my son's Samsung Galaxy S7 Edge and my PlayStation 4.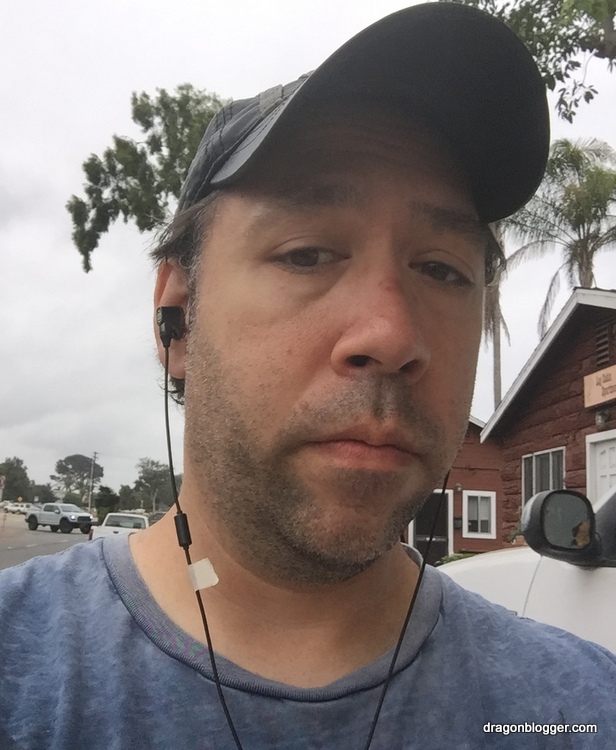 GAMO Packs Bass in Movie Mode
Movie mode is by far my favorite mode in the GAMO earbuds and dramatically ups the bass letting you really hear and feel the impact not just from movies but also from music and games.  Time and time again I kept switching it to movie mode, especially on the PlayStation 4 where I didn't really notice 3D Surround benefits while playing God of War yet the Movie Mode made the game sound so much better while playing with these earbuds on.  Now the developers claimed these earbuds were designed with FPS in mind and they told me they heavily focused on making sure the virtual surround of games like Fortnite and PUBG were truly optimized.  I can tell you that on the iPhones, Fortnite had the most benefit from the 3D re-cutting and surround sound, they did a nice job making it appear that sound was coming out you from various directions but I was not able to recognize this benefit nearly as much from the PlayStation 4 version of Fortnite or any other game on the PS4 or PC when I plugged it in there.
They primarily focused on mobile gamers I think with the prototype and early access model which is fine, but I found myself enjoying the bass enhancement of movie mode on nearly everything over even the 3D Surround mode just because it had that extra loud boom/explosion sounds that were more enhanced than even the surround sound mode when gaming.  So if you want earbuds with a lot of kick the only earbuds I liked better that were gaming earbuds are no longer available and had 12mm drivers.  These do a size-able job and did not disappoint at the proposed $49 price mark these would be a great deal.
GAMO Earbuds Fit Not For All
One thing about the GAMO earbuds is despite having various tip sizes, they are too large and bulky to fit in my 11 year old's ear by a long shot, my son has the same ear size as his mom so I think people with small ears and ear canals are going to have trouble getting this earbud set to fit right, they need to design it so that it can fit into smaller ear canals for wider market appeal in the final design.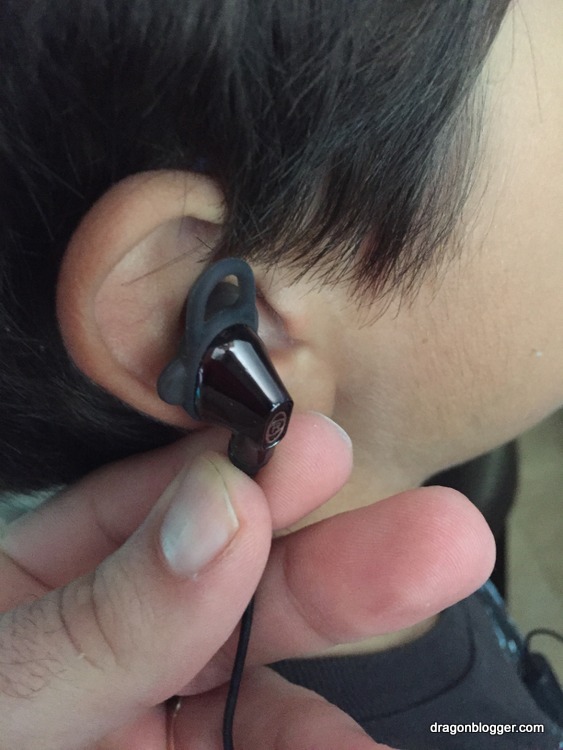 The 3D Surround part of the GAMO earbuds which is their biggest selling point however did not in my opinion live up to what they were claiming at the time, I tried them with the PlayStation VR which supports 3D Audio and with 3D Audio games like Hellblade: Senua's Sacrifice and they didn't hold up as well with the 3D surround as some other 3D surround sound earbuds I have heard, in fact the default 3D Surround earbuds that come with the PSVR sound proper 3D for games like Until Dawn and these earbuds didn't reproduce it as well.  So all in all the earbuds did sound good and did provide the most benefit and realistic 3D surround when playing mobile Fortnite, but that was a pretty small niche and specific.  The movie mode however sounded excellent and made playing any PS VR game sound better, though didn't have the 3D Processing it was still very good quality stereo audio.
As a final note, you get about 2 hours of audio through the Movie or 3D mode switch which is the lifespan of the battery, I had give or take 15 minutes around this depending on how many pauses there are in between play time.  But again as mentioned you can always use the GAMO earbuds in traditional earbud mode without it having a charged battery and it does charge fairly quickly, but most people would want more than a 2 hour play session if they were wanting to take advantage of the 3D Surround mode the entire time during a long live stream or play session.  So I think working on improving battery life in a future model could help as well.
I have been obsessed with computers, tech, gadgets and games since the early 1980's having grown up on the Commodore 64 and Amiga computers.
By day I work in the IT Security Industry and have been in IT for over 20 years. On my spare time I am a Vlogger, Blogger, Streamer, Gadget Reviewer, affiliate marketer, influencer and entertainer. I am also an avid movie fan, TV Show fan, Anime fan, video game fan and fan of trying anything and everything new.