So if you are like me and you record a lot of gameplay or live stream with Geforce Experience formerly known as Shadowplay and you are not getting chat audio from discord while recording with Geforce Shadowplay then you may have run into a problem where you are using a USB headset that supports separate game audio and chat channels.  In my case I am using the Arctis 7 gaming headset from Steelseries and it has a separate game and chat audio feature.  This is so you can control the chat audio dial on the headphones and mix the chat audio with game audio in your ear to lower the game audio while raising just the chat audio so you can have an optimal voice to game sound ratio.
Configuring Discord So You Can Record Chat with Geforce Shadowplay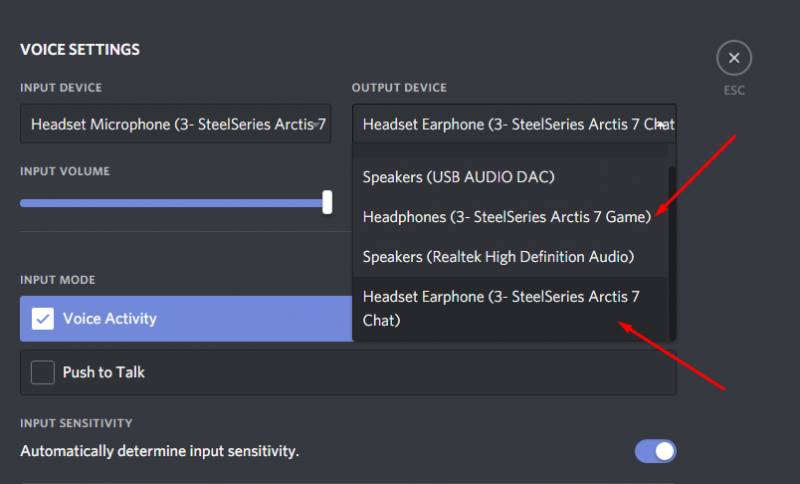 To configure Shadowplay to record your chat in Discord, Skype or any other chat program open up your settings and when you select audio device make sure it has the "Game" audio instead of "Chat" audio selected.  This will allow your streaming software to also record the audio from the chat not just the game/system sounds.
Also change your default communication device in Windows Sounds.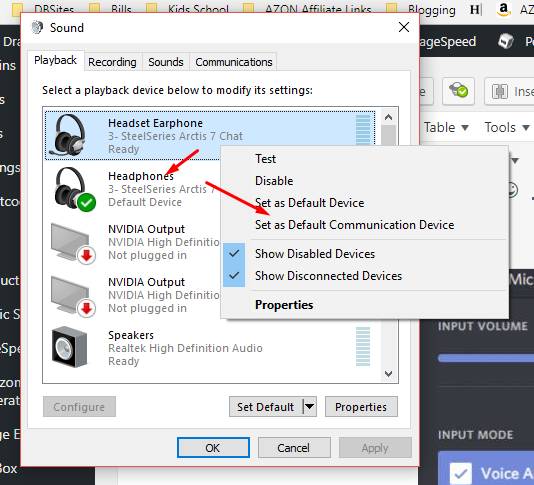 Open up Windows Sound Manager and then select your Game audio device, right click and say Set Default Device and Set Default Communication Device.  This will keep your communication and game audio on the same device which allows Shadowplay or Open Broadcast Software to record Discord chat as well as audio gameplay and system sounds at the same time.
This generally should work and just use the Windows Sound Mixer or in application volume controls to tweak the levels that you need them to be, since you are now merging all audio into a single source you can't easily control chat volume only separately on the headset anymore or with the screen recorder/game recorder if it expected chat to be a different audio source than the system sounds.
Still the best headset I have used for playing games with mic/audio sound quality is the Steelseries Arctis 7 but Steelseries also has the newer Arctis Pro Wireless which is a step up from the Arctis 7 which I haven't reviewed yet.
Check Out More Headsets