For the past 45 years Gen Con has been a staple in the gaming community where gamers from Dungeons & Dragons to Magic: The Gathering can come together and enjoy a weekend full of fun and festivities. This year marks the 11th Gen Con in my hometown of Indianapolis, Indiana. For those not familiar with Gen Con let me give you a bit of the convention's history as well as some of my own personal experiences at the convention.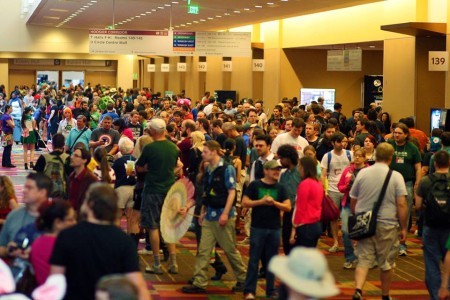 From young to old Gen Con is a convention that is for any and every single person. Gen Con's roots go back to 1968 when Gary Gygax, who would later go on to create the ever so popular Dungeons and Dragons, decided to host a gaming convention in Lake Geneva, Wisconsin. Gygax would host a few more conventions there which ended up being called "Geneva Conventions" which is where the name "Gen Con"derived from.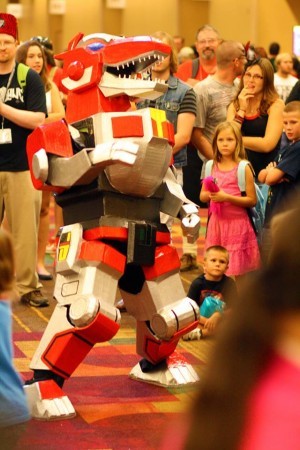 Fast forward to the year 2003 when Gen Con was purchased by Peter Adkinson, founder of Wizards of the Coast. That year Gen Con was moved to Indianapolis and has been there ever since. Gaming fans from around the world make Gen Con their Mecca and I have had the pleasure myself of meeting several people from various countries in the seven times that I have been able to attend. The convention has grown greatly over the years and besides the Indianapolis 500, Gen Con is the biggest event in Indianapolis every summer.
What makes this year's Gen Con so special is that it broke the attendance record for Gen Con with 49,058 attendees. Gen Con has surpassed the likes of E3 and is becoming a big player in the gaming convention world with the likes of DragonCon as well as PAX. Especially with the transformation of Gen Con from simply a convention geared towards role playing games to just about any and all forms of gaming whether it's Magic: The Gathering or The Settlers of Catan you will have no problem being able to get your gaming fix.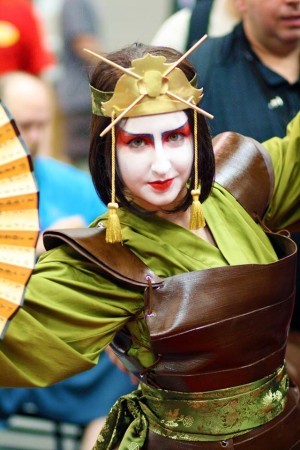 Some of my own favorite moments at Gen Con was the opportunity to met Wil Wheaton who not only played Wesley Crusher in Star Trek: The Next Generation, but also was there to represent his own gaming company, Tabletop. Some of my favorite booths would have to be the ever so popular Dungeons and Dragons booth where people from all ages can come together and learn how to play the game as well as enter a slew of D&D tournaments. This year at Gen Con I taught my wife how to play Magic: The Gathering by playing a version of the game on the Xbox 360 which makes it easy for gamers young and old to learn this very popular collectable card game.
There is also a booth that allows you to borrow a vast amount of games that you can play which provides you the opportunity to game it up with some friends without having to purchase the game itself. Also for those of you looking for more then just gaming you can find a personal favorite of mine which happens to be the Doctor Who booth. Featured by Who America this booth provides a crazy amount of Doctor Who collectables as well as even a life-sized Tardis and Dalek! There are also a ton of other booths where you can purchase costumes, weapons and much more to get you cosplay fix.
If you have never had the opportunity to attend a convention you have try and make the journey to Indianapolis and go to Gen Con. You will have a great opportunity to make friends, play games and even be able to explore many new games that Gen Con has to offer year after year. Not to mention all the crazy cosplay that makes Gen Con truly one of a kind.
I've been writing and covering many forms of entertainment such as comedy shows, and arcade bars as well as reviewing video games and more for the past decade. I love to write and I am blessed to be able to have the opportunities that I have had in the entertainment and technology fields.