Inspired by Modern Technology and its growth, GEOTEL- a new brand comes to the horizon with their aim to "Bring Smart to Everyone". "Bring everyone around the globe amazing industrial designed and functional smart devices"
Being a value-added Smartphone ODM/OEM manufacture since 2011, GEOTEL(OEM Business) has provided millions of smart devices, high-quality service for those world-leading brands in North America, Africa, South-east Asia, East Asia, Europe, which totals over 10 countries and 30 local brands. In the end of 2016, GEOTEL has launched their online brand, with strong R&D team, which currently has over 200 engineers, fully quality control system, bunch of international certificates and qualifications, two manufacturing factories in Huizhou and Shenzhen. In 2017, They are pretty bold and focused in entering the smartphone market with amazingly designed yet powerful product at a reasonable price. A brand aimed for the mass.
After the Success of their Rugged Phone A1, GEOTEL has officially confirmed they will launch a new smartphone "GEOTEL NOTE" in this March, aiming to reach the hearts of gamers and heavy users with the device's rapid speed and power. The 3GB LPDDR3 memory seems to be the perfect configuration for any heavy duty purpose, they also locked a powerful 64bit processor from MEDIATEK, High-Power WIFI Band, 4G-LTE network are few key features of the GEOTEL Note.

GEOTEL made a clear point that the Note is coming with a NEW and Classy finishing named MetalPrint to make the design look more elegant and differently from the competitors. A 5.5'inch FHD display locked on the device, but different from the common TFT display in the market. The Brand said in a statement that they have used a new technology to optimize the display performance, make it more vivid and brighter which they call as TruView™ display Technology.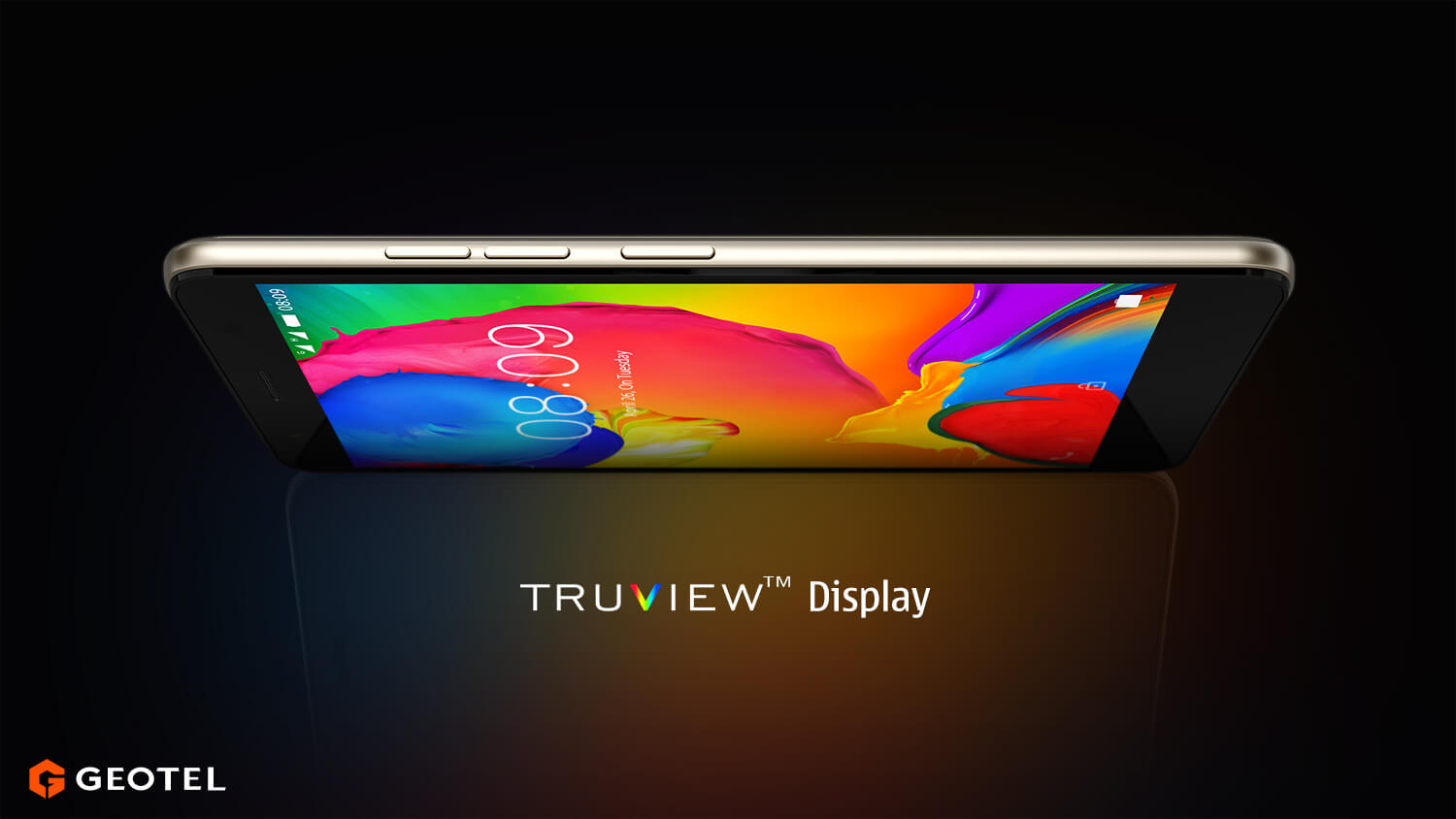 Pricing for the device is already set at around $89.99. The Note comes with 2 color options to choose from, though it looks stunning in both the colors! As we said earlier, the phone is all set to launch on March 13.

For More information regarding it, Please visit Geotel Official Website- www.geotel.cc
And you can purchase from here. (https://goo.gl/DXoW5I or https://goo.gl/YdqrZ4)
Hi, I'm Ahmed Kazim and I've been a gaming freak since like 7-8. I'm also a geek-o-nerd who keeps looking around for latest development in hardware/tech/gadget industries so expect some quick news from me. I'm also interested in anime (Japanese animation) and can't stand a day without music and gaming.