We are influencers and brand affiliates.  This post contains affiliate links, most which go to Amazon and are Geo-Affiliate links to nearest Amazon store.
I have several grandchildren. One lives with us, and on occasion, several are gathered at my home on the weekend. Sometimes I and my wife have the chance to sneak away and be an adult. As life works though, I think about them and wonder if they are still alive, have not set the house on fire, or just want to check in without them knowing I am doing so.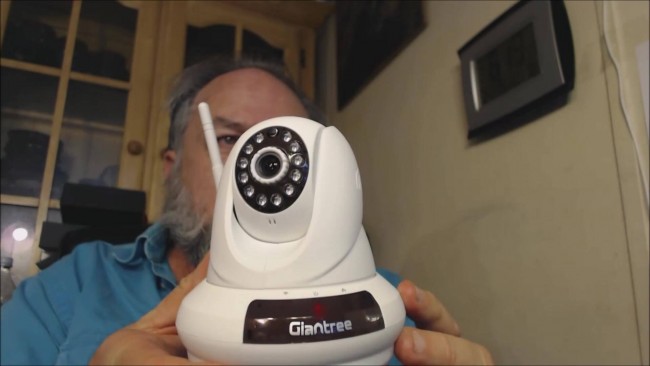 Having a secure way to keep an eye on my babies along with what little material valuables I have is important. I know I can trust my babysitter, but still the world is a quickly changing place, and we are not as safe as we once were.
Giantree is a home security camera that offers peace of mind.
Check out the video:
There are many things that make this camera great. And several that make it better than great. One of the great features is I can view my camera anywhere in the world. What makes it better than great is unless I give you the username and password, no one knows it is even online.
Some cameras of this kind allow you to list it in an online list that is stored on someone else server, and if their system is hacked, your camera is vulnerable. It just is not safe. Giantree stores the information locally and the software simply allows you to locate it. You set up the code that represents your camera and then the password. Unless you share, then no one knows about it.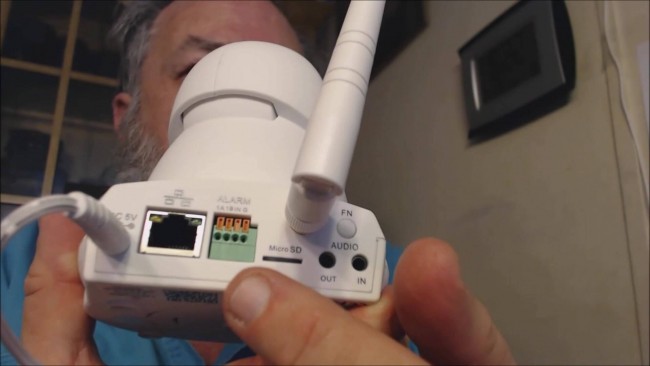 One feature these cameras often allow is recording of video, and picture taking. While snapshots can be done and stored to the device you are viewing from, video is stored only on a micro sd card you place in the device itself. So if there is no card, there is no recording. I like and dislike this. I like it because no one can directly record unless I allow it, although they can screen record, and I dislike it because if I have an sd card in the camera and I see a criminal in my home, and they see the camera, they can take the camera and the recording I made of them is gone with them.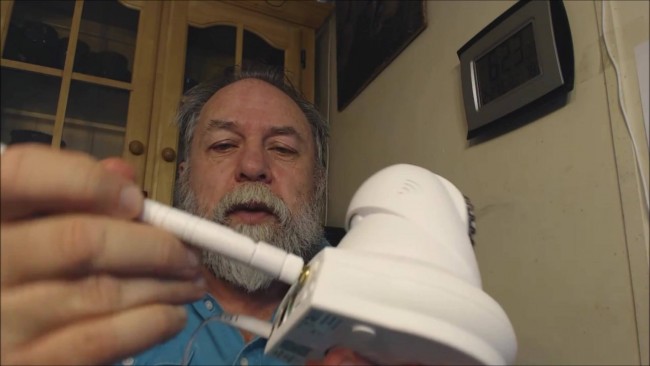 I love that I can speak to whoever is on the other end. This is a great feature and is fairly standard now. I have two other security cameras. The first one, the voice never worked. The second one the voice worked but not strong, sometimes if would freeze or break up. On this one, the voice is strong. My daughter lives almost an hour away. And she logged in to the camera and not only saw us, but we had a near real time conversation. I say near real time, because there was at times a few seconds lag. (The other cams could lag by more than a minute.)
One really strong point to this camera is the software. It offers a variety of control options, and they work well. I have used some software on another camera that took more time to learn than it would take to read all the names in our phone book, backwards. Not fun when you just want to learn and use. The manual that comes with the camera shows easy to follow step by step instructions on how to set things up, and in no times I was viewing my camera. I like that.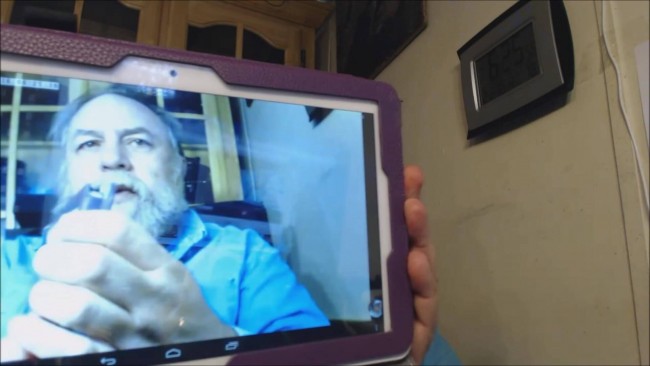 One issue I have to mention, and it may just be on my end right now, is the resolution is not as sharp as I expected. Yes, it looks great, but I expected a little more. I have looked several times to see if the lens had a plastic protector on it, but there is not one. My only thought is I may not have enough light. Still, if I needed to take a picture of someone, they would easily be recognized if the police got involved. Not like those grainy video images taken at the local convenience stores or banks.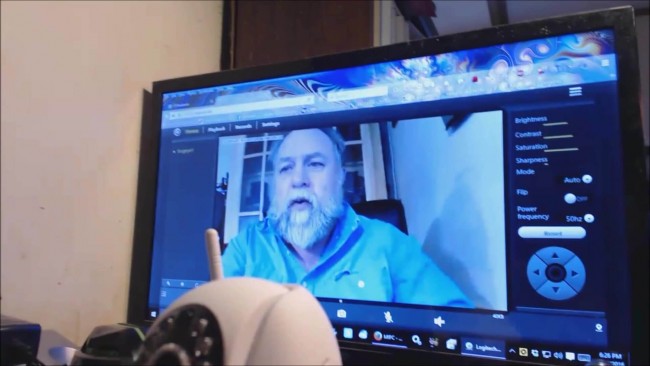 Over all, I am happy with this product. It is very sturdy looking, and had a built in antenna that may be why the lag time is so low. It also has the ability to be tied into an alarm system. And that is nice as well. I would go into more details but I want to leave a few discoveries for you. Trust me, they will be worth it. If you are like me, and are concerned about your family's safety when your away, want to check on your pets while you're away, or just want to keep an eye on your property, day or night, this is a camera you cannot live without.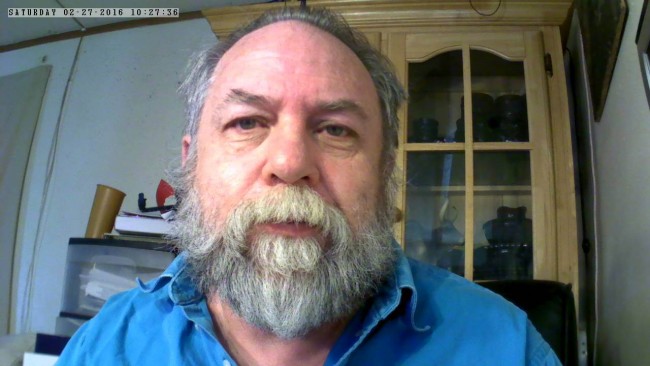 Disclaimer: Giantree provided me with their "720P Wireless Cloud IP Camera" to review. All opinions are 100% mine and mine alone.

We are influencers and brand affiliates.  This post contains affiliate links, most which go to Amazon and are Geo-Affiliate links to nearest Amazon store.
I have worked in and around many different types of computers. In the Navy, I used a magtape drive computer that was a step down from pen and paper. I later worked for a big computer company and after that, taught computer class's nation wide. I had the privilege of teaching 14,000 students in a 2 years period of time. Afterwards, I owned a small computer training and repair shop for a few years. I have owned C-64's, Pc's of various types, Amiga's, and even Mac's. I now have included the android to my collection. At any time, I have close to 15-20 computers or combinations of computers and game systems in the house. I look forward to more.