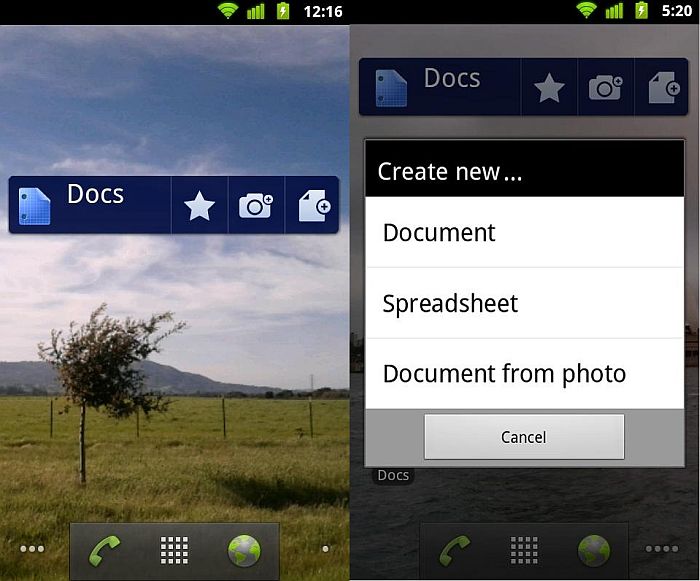 The Google Docs app is finally launched for Android devices, which has been available for a long time. The application allows users to create, edit and upload all their office documents on-the-go right from their Android smartphones.
Android users always had apps for editing their documents, thanks to the wide range of applications available on the Android market. But the official release of the Google Docs app is always a welcome news for Android users.The Google Docs app has comes lot of new features and much refined user interface which makes it easy to edit, access and share content on the move.
But the best feature is the inclusion of OCR (Optical Character Recognition) with which you can actually convert photos with text into documents. All you have to do is tap the "Document from Photo" option or select the camera icon from the widget and the converted document will appear right in your documents list, which can be edited. The OCR technology can also be used to recognize handwriting and other fonts as well.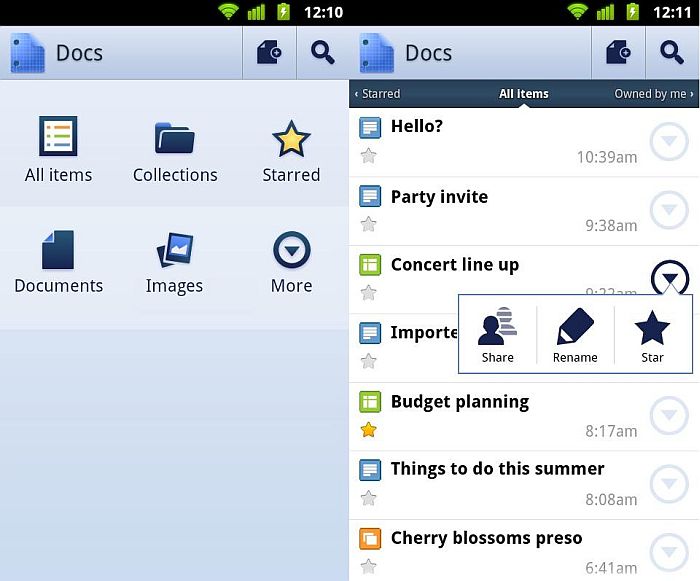 Features
Edit your documents within seconds
Make quick changes to spreadsheets
Easy to filter and search for documents
Add widget on the home screen
View your PDFs and images
Upload and convert files to Google Docs format
View documents directly from Gmail
Share docs with your phone's contacts
Take a photo of printed text and convert it to a Google document using Optical Character Recognition (OCR)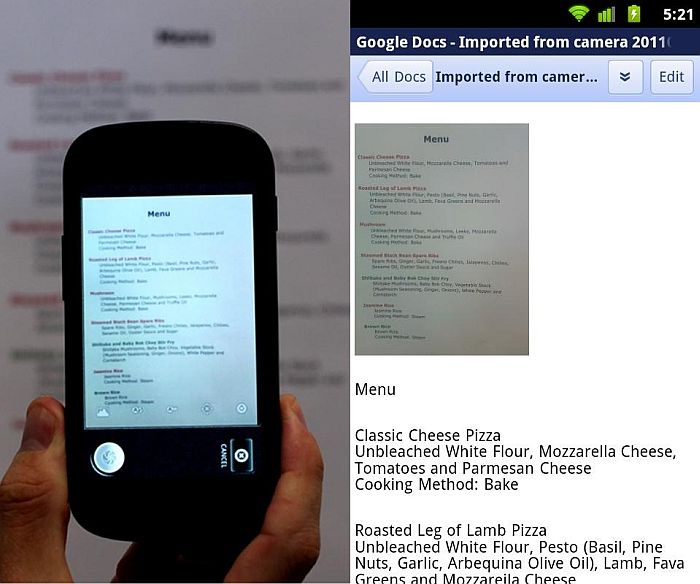 The Google Docs app for Android can be downloaded from here.