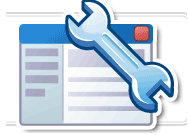 Google has made it much easier to verify WordPress blogs via a new Webmaster's Tool, site verification plugin for WordPress. It makes the process of verifying your self-hosted blog easier—without having to upload .txt tokens to your server. The Google Site Verification API will automate the entire process. These are for self hosted WordPress blogs and websites only.
**This plugin needs WordPress 3.0 (or higher), PHP 5.2.0 (or higher), the JSON PHP extensions, and the CURL PHP extensions. The plugin won't activate if these requirements aren't met.
It only will take a couple of clicks to accomplish this–first upload the plugin to your root server plugin folder. Open your WordPress admin > plugins control panel to activate plugin.
Then click settings > Google Verification:

Then click "start verification."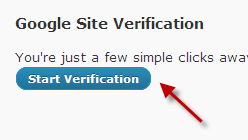 Follow the authentication prompts. Click "Grant access" when you are prompted to give your blog access to the Google Site Verification API. This may not work if your site already has a verification token uploaded to your server.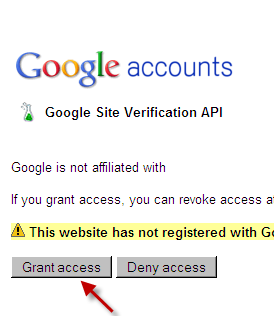 That's it! You blog should be verified!
Many sites are not verified with Google, and according to the Official Google Webmaster Blog, this plugin will help to eliminate this. Best of all, the plugin will allow site owners to recieve site specific stats and information (e.g. relevant search queries, malware notices)–directly from Google. For sites that are not WordPress sites, please refer to the article "Fast Pass through Security."
You can download the Official Google Site Verification plug-in here from the WordPress.org Plug-in directory.

All image credit: Mike Paetzold, Google
When AIDY isn't writing poetry, she likes to write film reviews. If she is curious about something she seen or heard, she'd maybe write about that, too.