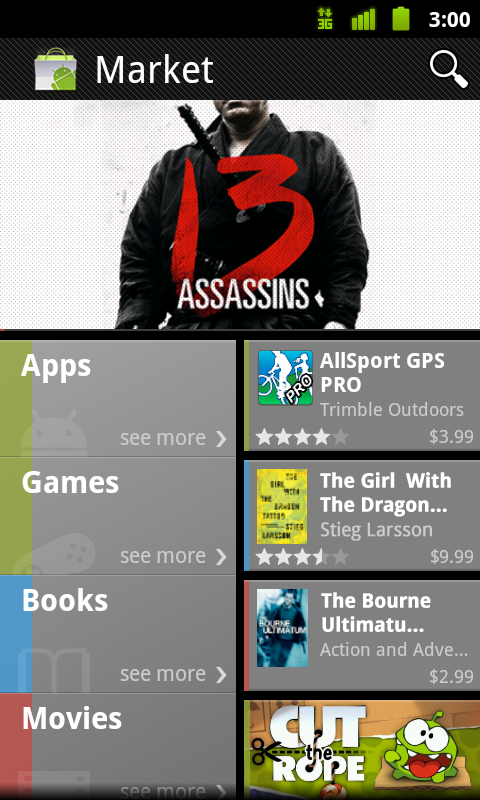 Google has been working on improving the Android Market App for sometime from now, and finally announces the release of the latest version of the Android Market for all the Android mobile users. The upgraded version of the app now comes with books, movies and a whole new user interface.
The app comes with a Videos sections, which offers users to access and rent from a wide range of movies right from your phone, which start from a price range of $1.99. You can now also download movies to watch them later without the need for an internet connection.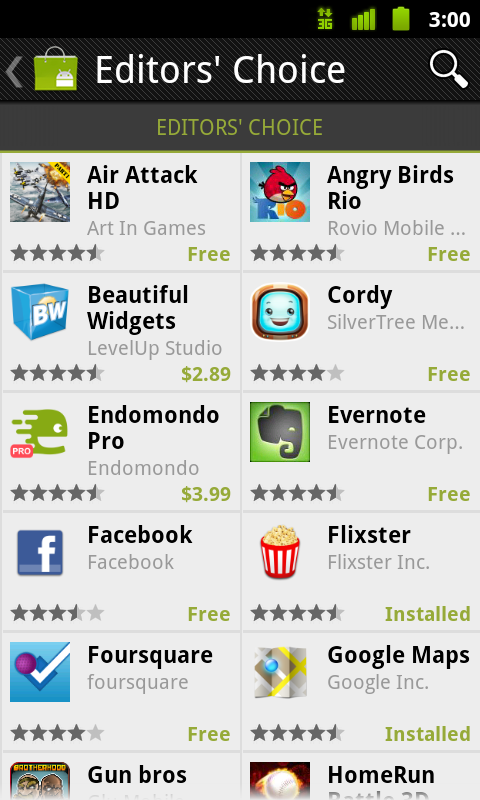 Also you can also access all your favourite books, which get synced with your Google account and will be available for further reading from your PC, mobile and tablet.
The new user interface also shows all the top charts, staff picks and Editors' Choice apps which makes it easy for the users to browse through the store.
The new version of the Android app will available only on phones running on Android 2.2 and higher versions. Customers from US can download the Videos app to rent movies and books. The update will be available in a couple of weeks, which will be automatically notified on all the supported phones.
[youtube width="500″ height="380″]http://www.youtube.com/watch?v=5Pbo-d62ivY[/youtube]