We are influencers and brand affiliates.  This post contains affiliate links, most which go to Amazon and are Geo-Affiliate links to nearest Amazon store.
As worship styles keep on changing in churches across the world, and the perception of what is acceptable or not when it comes to audio quality, there is an increased demand by church technical departments towards enhanced sound reinforcement for all their choirs. Most of the people complain they can't hear the choir, or that they cannot bring the level of the microphones good enough without having constant feedback problems. It's clear that the old fashioned way of hanging microphones above the church choirs is finally exhibiting its inadequacy.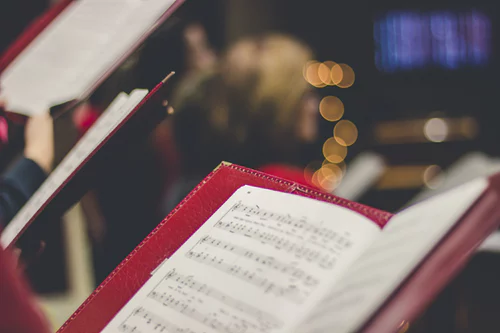 Selecting the best microphone for a choir can be a daunting task, especially if it is your first time. You can ask from your colleagues or friends, but at some point, some difficult questions can begin to arise.
Therefore, in spite of the technical terminologies that may appear overwhelming, here are some key points that matter a lot since it relates to selecting good microphones for a choir.
Identify Your Sound Requirements
What quality of sound do you want from the microphone? When looking for choir microphones ensure that you understand to a great extent, the quality of sound generated and the compatible applications of every singing mic before you purchase a microphone offline or online.
Polar Patterns
When buying a microphone, you should also take into account the polar pattern. The polar pattern of a microphone is also one of the main factors that usually determine the quality of the sound output you will experience when using one. In this case, you should ensure that your choir microphones can reduce background noise and feedback and isolate all the sounds it's supposed to be picking up.
Cost
You will look and go for the microphones that fall within your budget. However, remember that, while you will get what you'll pay for, the priciest microphone on the market might not be the best for your choir needs. Therefore, make sure that you select an item in the mid-range of those products that might work perfectly for your choir needs. Most of the best products are typically found within the mid-range prices since they are not designed cheaply to qualify the lowest price and they are not over-inflated only from popularity.
Check the Fine Print
Regardless of the choir microphone, you select, don't forget to check its return policy and warranty from the retailer selling the product to you. That will give you an opportunity to test and check the microphone for defects or quality and return it accordingly within the given return period. You'll not want to discover when it's too late that the priority and quality features you wanted aren't obtainable.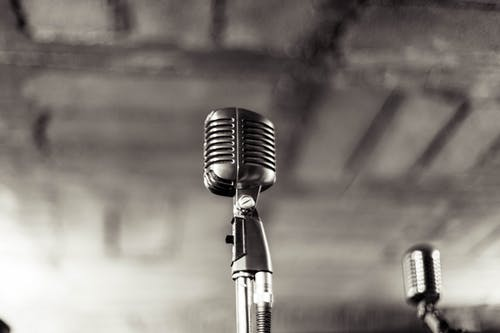 Types of Microphones
You will find different kinds of microphones on the market often designed for various use cases. Nevertheless, there are some that you can use in more than one real context. When it comes to choir microphones, you can get options such as condenser microphones, dynamic microphones, headset microphones, and ribbon microphones among others. With the numerous varieties on the market, look for the best choir mics that will meet your sound requirements. Some the common types of choir microphones include:
Dynamic microphones
• The dynamic microphones are good all-rounded microphones which you can use for vocals, guitar amps as well as recording drums.
• They don't require a power supply.
• They are relatively affordable.
An example for this is Shure SM57, considered as the most versatile mic.
Connectivity: Wired
Frequency response 40 to 15,000 Hz
Clean contoured frequency response, instrumental reproduction and rich vocal pickup
Uniform cardioid pickup pattern isolates the main source while reducing background noise
Professional-quality reproduction for drum, percussion, and instrument amplifier
Extremely durable under heaviest use
In general, a dynamic microphone is a more reliable and sturdier option for choir music, playing live, recording guitars or vocals at high levels. They take lots of noise before they begin to distort. Therefore, this microphone is ideal for more aggressive vocals and heavier guitars in a live setting. When it comes to the technical part, these microphones utilize a magnetic diaphragm and moving the coil to generate an audio signal and can also handle elevated sound pressure levels.
Condenser microphones
• They are perfect for recording acoustic guitars and vocals.
• Ideal for accurate recording and capturing refined nuances on acoustic guitars or pianos.
• Not appropriate for high volume recordings such as a guitar amp.
• Incredibly sensitive to popping and breathing.
• They do require a power supply.
Considered the best condenser microphone for quite sometime now is Rode NT1-A due to its super clear sound with a high sound pressure level capability.
An incredible self-noise level of only 5dBA
Ideal vocal microphone as well as perfect for recording guitars and percussion due to its low noise production
Includes everything you need to get a truly professional vocal recording
ideal for home studio recording
has a large one inch capsule with a gold-plated diaphragm
Condenser microphones are incredibly sensitive, and since they use conductive diaphragms which vibrate with sound pressure and utilize capacitance to produce an audio signal, they are extremely prone to distorting at high levels, so it's not useful for recording guitar amps. Most often you'll see a condenser microphone with a pop shield filter or popper stopper fitted in front of it when you are recording vocals using one. That will stop any excess air from vibrating the microphone. Since they are pretty sensitive, you will get more transparent and natural recording with condenser microphones.
Ribbon microphones
• Very sensitive microphone.
• Perfect for choirs, vocals, strings, piano and woodwind.
• Great for recording multiple instruments in a room.
• Can be extremely expensive.
• It's often labeled as a more classic vibe.
One that definitely deserves your attention is the Royer R10 Ribbon Microphone which is perfect for close-miking electric guitar, brass, and other instruments — one that would be extremely useful for your congregation's choir.
Increased durability due to its internally shock-mounted ribbon transducer
Vanishingly low residual noise
Ribbon element impervious to heat and humidity
Passive circuit with custom transformer minimizes high-SPL overload
Equal sensitivity from front or back of element
Flat frequency response with no high-frequency peaks, ringing, or phase shifts
Ribbon microphones are for the recording enthusiasts and often those looking forward to having a vintage sounding feel to their recording. These microphones have a mysterious ability to record a whole room beautifully; record high notes associated with strings or woodwind accurately and convey more ambient sounds. All these features make the ribbon microphones extremely popular with people who want to record an extensive collection of acoustic instruments professionally.
Headset microphones
When it comes to choir or singing microphones utilized on stage, the main thing that comes to mind is the handheld gadgets most singers are used to. Nonetheless, not all people can comfortably perform with those, particularly artists and choir members who have their hands occupied with other instruments. If you're a keyboard player or a drummer, chances are you will require a more flexible option. That is precisely why headset microphones intended for singers exist. These microphones will give you the quality of sound you need while being cozy to use over long periods.
One feature of a headset microphone works best for choir is the capability of preventing the formation of unpleasant, sharp noises that can occur during the contact with a microphone. A great example for this is Flex Omnidirectional Headset and Earset Microphone. Easy and fast to adjust and it offers clean and transparent sound quality.
Pristine audio quality
Easy mounting to the left or right
Lightweight and flexible
Resistant to humidity
Flexible adapter system fits most professional wireless systems
Minimal visual impact
This has been chosen best for broadcasters as well as theaters on Broadway, as well as in many auditorium, lecture halls, and even church congregations.
Just like any other aspect of music, there's no fast and hard rule to recording and vocal techniques. Some microphones are often designed with specific functionality and sound in mind, but it's good to experiment with various microphones as much as possible when it comes to selecting the right microphones for your choir.
We are influencers and brand affiliates.  This post contains affiliate links, most which go to Amazon and are Geo-Affiliate links to nearest Amazon store.
I am interested in all things technology, especially automation, robotics and tech that helps change how society will live in the future.