The headset market is quite competitive these days and gamers have a wide selection of companies to choose from when it comes to finding the right type of headset that is just for them. Havit is a company who not only makes dozens of other peripherals, but they that also makes headsets for gamers and the great news is that their products fit your budget when you are in a pinch and looking for one. The HV-H2073D is one of those headsets that has a bit of a classic feel to it when it comes to looks and design and it will stand out in numerous ways. First off what I like about this headset is the look itself. The design kinda reminds me of those old Adidas basketball shoes that are making a come back. With such a cool shade of blue it gives it that almost retro look which is something that really caught my eye when I first saw it.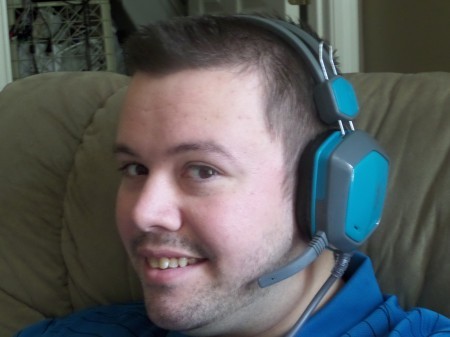 Now let's talk about how this headset performs. The sound is rather crystal clear and I am able to hear music and my friends voices just fine. The microphone is rather short and you really cannot adjust it at all unlike other headset microphones where you can bend them to your heart's desire, the HV-H2073D doesn't allow for very much movement at all and not to mention it isn't very long of a microphone either. However, don't let the size of the microphone fool you as it picks up sound quite nicely as when testing it the microphone does a great job of picking up only your voice and not a lot of background noise which for such a small microphone is rather impressive.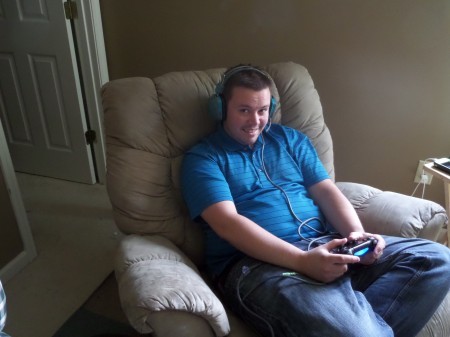 One thing that might be a turn-off on the headset is the cord. Havit designed the cord for this particular device to be 6mm in diameter. My guess is to make sure that the cord isn't damaged and is durable, but it does make the overall appearance of the headset seem rather bulky. The cushion of the headphones very pleasant and not at all disturbing to the ear. However, my biggest problem with these headphones is that no matter how many times I adjusted them they seemed a bit too tight as if they have a bit too much of a bend. Adjusting them too much made them too loose and adjusting them smaller ended up putting to much pressure on my head which was quite uncomfortable so maybe it's just me. All-in-all the Havit HV-H2073D Headset is something I would only recommend if you are in a pinch and need a decent headset to use but I wouldn't recommend these if you plan on making these the headset you will be using very often for long gaming sessions as these can be quite uncomfortable after a long period of time.
40mm Hi-Fi speaker, High power handling for tracking sessions

Closed-back cushioned earcup design creates an outstanding seal for maximum isolation

Perfect for Chatting, Skype, Gaming & Listening to Music

Adjustable headband and lightweight design for maximum comfort

Ideal for both mobile sources and computers
I've been writing and covering many forms of entertainment such as comedy shows, and arcade bars as well as reviewing video games and more for the past decade. I love to write and I am blessed to be able to have the opportunities that I have had in the entertainment and technology fields.