Attempting to live a healthier lifestyle, while living most of your life in the exact opposite way, is a daunting task for me. While I'm fairly active due to my love of basketball and working full time at Home Depot, which involves a lot of lifting and walking, I'm still finding it hard to keep at it. The one thing that really keeps me going is music so finding a pair of headphones that I can keep on me at all times was essential. Something that I haven't found in quite a while. That's where the Havit HV-H915BT earbuds come in.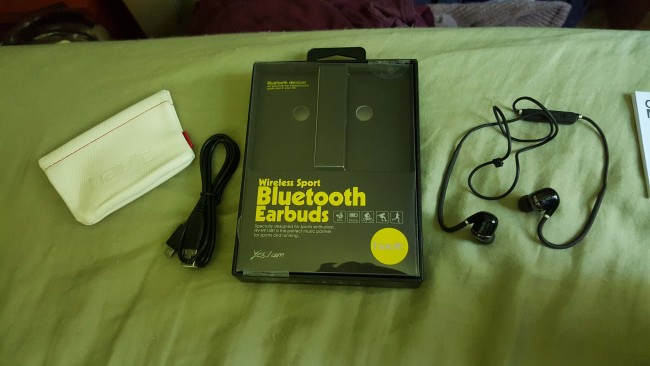 The Havit HV-H915BT earbuds are Bluetooth and wireless, which makes them very flexible in their use. The Bluetooth syncs very quickly and without fail on all of my devices. They are both sweat and waterproof which makes it a great set to workout in. It has memory wire and a comfort-fit earpiece, which conforms to your ears and holds that shape, makes the earbuds feel comfortable while in use. The cord, which is noise-free and tangle-resistant stays out of the way when exercising so you won't have to worry about them falling out. They come with a couple extra sets of gel tips so, if one set is too small or too big, you have the option to change it.
While it boasts an eight hour playback feature, I was unable to use it for that long continuously and, over the span of a week, I got about three total hours use out of them. It's not bad, but I have used other Bluetooth devices that can stay unplugged much longer. The only other downside to the earbuds is the fact that, after about thirty minutes or so, they start to hurt my ears, regardless of what tips I use. I don't think it's anything bad about the earbuds themselves as much as it is about my ears. I have yet to find a pair that sit in my ears that don't get comfortable after a short period.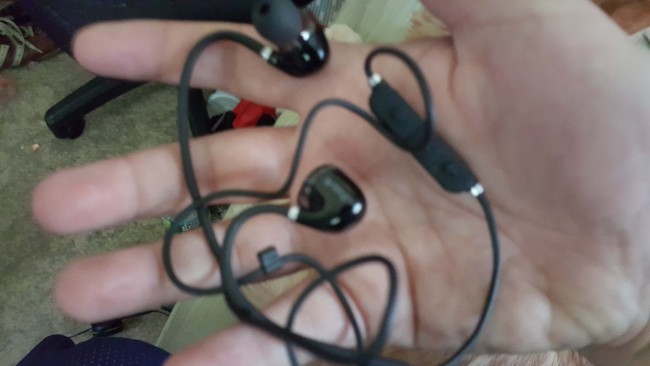 Outside of those small problems, the Havit HV-915BT earbuds are very good. They have good sound, great for portability and the price is relatively low for all the features it boasts. If you're in need of some workout earbuds, or something small and compact to keep you on the go, these earbuds are definitely for you. I'll be getting use out of mine on a daily basis, that's for sure.
Disclaimer: Havit provided us with the HV-915BT Bluetooth/Wireless earbuds so we could do a showcase and share thoughts on the product. All opinions are 100% authors and authors alone.
I'm 28 and currently living in upstate New York. I'm an amateur review writer, mostly for movies, and I'm looking to take it to the next level.