We are influencers and brand affiliates.  This post contains affiliate links, most which go to Amazon and are Geo-Affiliate links to nearest Amazon store.
With augmented reality and machine learning, smart homes are on the rise. While it's hard to predict what our homes will look like ten years from now, there's no doubt that they're becoming more sophisticated than ever before. Technology has the potential to reshape every aspect of our home lives, and there are already several smart appliances in use that are transforming the domestic environment.
The Internet of Things is moving us into an era where all devices are connected, from cameras and speakers to washing machines and light bulbs. Living in a smart home provides ample opportunity for making our lives much more efficient. That's why we're taking a look at what this new technology could mean for the housing sector.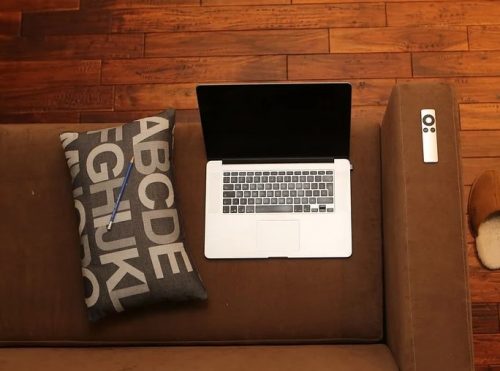 Source: Pixabay
The Smart Home
In the future, it's likely that many properties will feature smart home technologies for buyers expecting complete efficiency. Smart homes cater to fast-paced lifestyles and they offer great opportunities for saving costs and energy. With access to more data, you'll be able to adjust the energy levels in your home accordingly.
The market has been driven by the change in consumer preferences, which has seen the rise of online comparison websites, such as Trussle who closely compare mortgage deals. Trussle serves as a listing platform that provides different mortgage rates, interest fees, and incentives from various lenders. Customers have the benefit of being able to compare rates and decide which is best for their needs. Then there's connecting to estate agents, which is now easier than ever. There are hundreds of online estate agents to help you find property and close deals more quickly.
Smart homes are now paving the way for a future where all devices are automated. However, there are already plenty of automated home security technologies that can be used with voice command and controlled remotely through a smartphone app. We've even seen the introduction of smart doorbell cameras that send live footage alerts, as well as smart lights that use Wi-Fi-enabled lightbulbs. As these technologies become more accessible, there's a good chance they will become more commonplace in households. Smart homes bring with them a whole range of benefits. Here are some further examples:
Smart Plugs
With a smart plug, you can easily monitor the power usage in your home, using scheduling and voice commands. The ConnectSense Smart Outlet 2 is a smart plug that can be connected with Google Assistant and Alexa. By using smart plugs, you'll be able to reduce energy as these devices will switch off when not in use.
Security Cameras
We all want to leave our homes with peace of mind. Smart security cameras can give you just that. Devices like Netatmo and the Wyze Cam Pan can detect sounds from inside your house, and automatically detect any intruders.
Smart Door Lock
Smart door locks are somewhat of a luxury. These devices offer keyless touchpads that can be unlocked with a smartphone or fingerprint. Many smart locks have a variety of other features, including voice activation and auto-locking.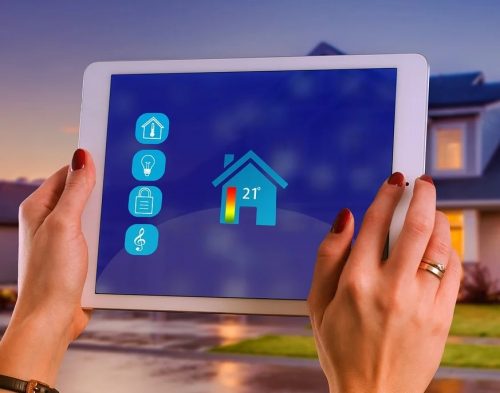 Source: Pixabay
Technology will continue to change the way we live and function in our homes. In quite possibly the near future, we can look forward to a smarter life and one that's more in tune with the demands of modern society. While it's important not to let technology interfere with making connections in the real world, there's little doubt that the homes of the future will be governed by tech. Hopefully, this will create a more immediate and less stressful lifestyle for us all.
We are influencers and brand affiliates.  This post contains affiliate links, most which go to Amazon and are Geo-Affiliate links to nearest Amazon store.
I am interested in all things technology, especially automation, robotics and tech that helps change how society will live in the future.