This is a review of the Inateck Surface Pro 3 sleeve and includes the video review and written for more details.  This is a felt carry sleeve for the Surface Pro 3 tablet (though it can be used with any tablet that is around 11-12″ in my opinion as the sleeve is pretty versatile.
Video Review
I had bought my wife a Surface Pro 3 tablet for Mother's day and Inateck happened to catch me with this product which timed perfectly for the review.  My wife loves her Surface Pro 3 and it basically replaced her Samsung Series 7 notebook and her Apple iPad 2 for her.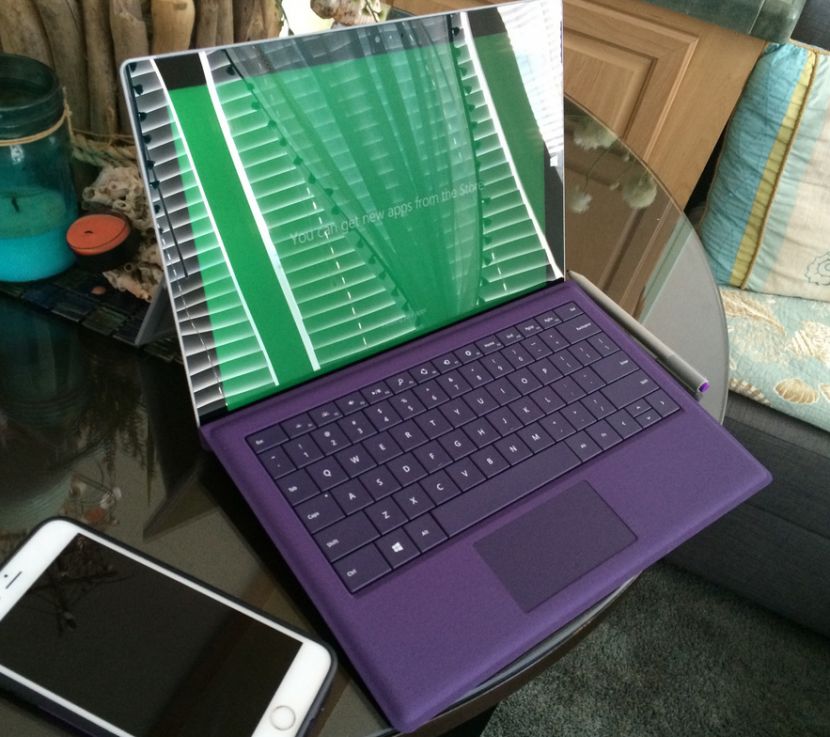 What I like about the Surface Pro 3 Sleeve from Inateck is it comes with a matching gadget holder so you can put a smaller phone, mouse, and other accessories inside of it.  It isn't large enough to hold an iPhone6 Splus however but should generally be a good fit as a matching accessory item.  The sleeve itself has quite a few pockets which help you hold the stylus, some screen wipes and other accessory cords for the Surface Pro 3.  The Surface Pro 3 is well protected inside the carry sleeve which has thick felt and there is virtually no way for your Surface Pro to get scratch or damaged from minor bumps, I wouldn't suggest a 4′ drop but it will soften the blow from minor drops for sure.
The sleeve while soft doesn't have the most comfortable texture and is prone to picking up lint and pet hair badly due to the texture of the Surface Pro 3 sleeve, maybe not such a big deal but having an option with the padding covered by false leather (pleather) or some other type of material over the felt would have been a nice touch.  Color wise this was something important to my wife that I didn't think about and she went out of her way to make sure her iPhone 6 Plus case, Surface Pro 3 keyboard and all accessories were purple and the Inateck Surface Pro 3 sleeve was only this dull gray color.
This is in no way a detraction from it's functionality, and is merely a cosmetic note which may be important for users who must match accessory colors.  So I actually personally thought the Surface Pro 3 sleeve was better than the standard ones that Microsoft includes with the Surface Pro because of the extra pockets and places to put a stylus and other accessories.  The lack of a strap means this is a sleeve not a carry holder, but the sheer size makes it not likely to fit in even a large purse well which means you are stuck holding your Surface Pro all the time in the sleeve, or you pack it in the Sleeve to pack it into a carry bag or suitcase.  Either way, the sleeve could have used strap to carry it over one's shoulder and free up a hand much like a shoulder bag, and this could be an improvement in a future model.