We are influencers and brand affiliates.  This post contains affiliate links, most which go to Amazon and are Geo-Affiliate links to nearest Amazon store.
Going into the theater to watch Interstellar, I will admit, I was skeptical. Too much of a good thing can, sometimes, backfire and the cast he put together seemed so large that it had me worried the screenplay wouldn't be up to the task. Boy, was I wrong! Words cannot do this movie enough justice when describing how I felt afterwards. It is a masterpiece on an epic scale and I was completely mesmerized by it.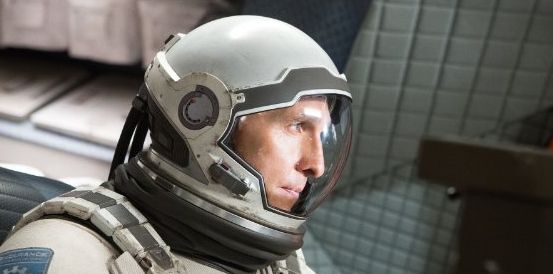 Let's start with the acting. I honestly don't think there was a weak link in this department. Matthew McConaughey was brilliant. He showed us why he continues to be one of the top actors in industry with this very moving performance. Mackenzie Foy may have stolen the show, however. She gave a very tenacious performance. I do not think this is the last we'll see of her. I do think they could've given Anne Hathaway's character to a handful of other actresses but she did compliment McConaughey's character rather well. I was hoping for a slightly more extended performance by Sir Michael Caine but what was there, I enjoyed thoroughly. Hell, even the robots were awesome. They had more wit than most of their human counterparts.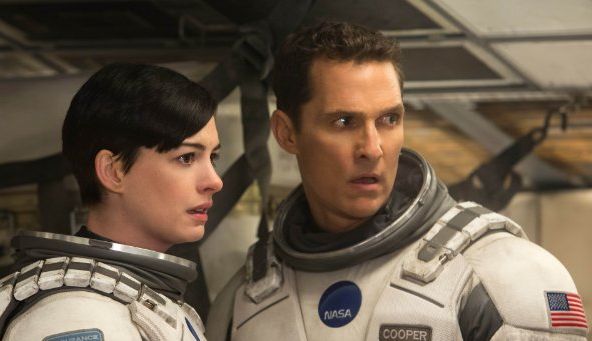 The visual splendor that is Interstellar will have you on the edge of your seat from, mostly, start to finish. It was engaging, mesmerizing and stunning. The black hole scene alone is not only one of the most captivating things I've ever seen in a movie, it's also the most accurate depiction of one in any media format. Interstellar is, without a doubt, a movie you really should see in the best format available. I definitely recommend IMAX if you can afford it.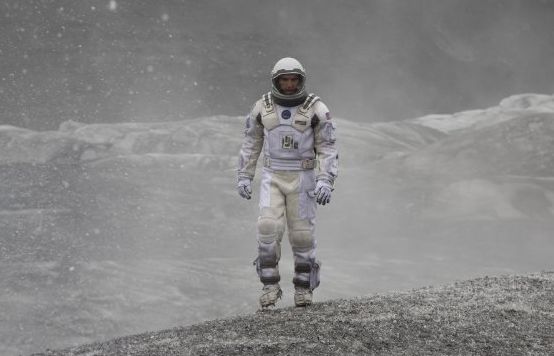 Interstellar does have it's dry moments, don't get me wrong. It wouldn't be a Nolan film without them and a few scenes where you might get lost or confused along the way. The runtime pushes the movie close to the three hour mark and those slow moments might remind you of it. To be honest, I don't think I've ever been so hopeful and ready for the future of the human race after a movie; not until Interstellar.
Overall, I truly believe this is Nolan's best movie all around. I loved The Dark Knight trilogy like ever other Nolan fan, but this one just stands out above the rest. I will say I think that you must have an open mind when viewing this film. It is a science fiction film, after all. If all you're going to  do is search for practicality in it, you might want to skip this one.
It's as close to perfect as a movie that's 169 minutes long can be. The acting was superb. The scenery and visuals were absolutely mind blowing. The screenplay was smart, witty and had so much heart. The end was rather different, but didn't really take much away from the story, as a whole. I give Interstellar a 9 out of a possible 10.
Image Credit: imdb.com
We are influencers and brand affiliates.  This post contains affiliate links, most which go to Amazon and are Geo-Affiliate links to nearest Amazon store.
I'm 28 and currently living in upstate New York. I'm an amateur review writer, mostly for movies, and I'm looking to take it to the next level.