We are influencers and brand affiliates.  This post contains affiliate links, most which go to Amazon and are Geo-Affiliate links to nearest Amazon store.
Every once in a while there comes a smartphone that simply destroys its competitors. However, these phones that come along also come with something crippling, a massive price tag. Flagship phones like Samsung's Galaxy line are game changers, the iPhone packs it's punch every year, and Google even has a budget friendly line of Nexus smartphones. What if there was a phone that rivaled and even beat these huge companies, at less than half the price?
That would be the Vernee Apollo Lite. 
The Vernee Apollo Lite is an absolute beast and has an absurdly cheap price tag, of only $229.99, for what it features.
Here are some of it's main specs and features:
Camera: 
The Vernee Apollo Lite has a 16mp camera that supports 4k video recording, dual color-flash, and an aperture of f2.0. So needless to say this camera will be able to hang with the best. It may even beat em'.
Screen:
The screen is a monster 5.5″ inch 1080p screen with Corning Gorilla Glass 3. Vernee partnered with Sharp to create a new IGZO screen. This screen has a 178 degree viewing angle, a 100% higher frame rate, and it is lighter and thinner than most screens.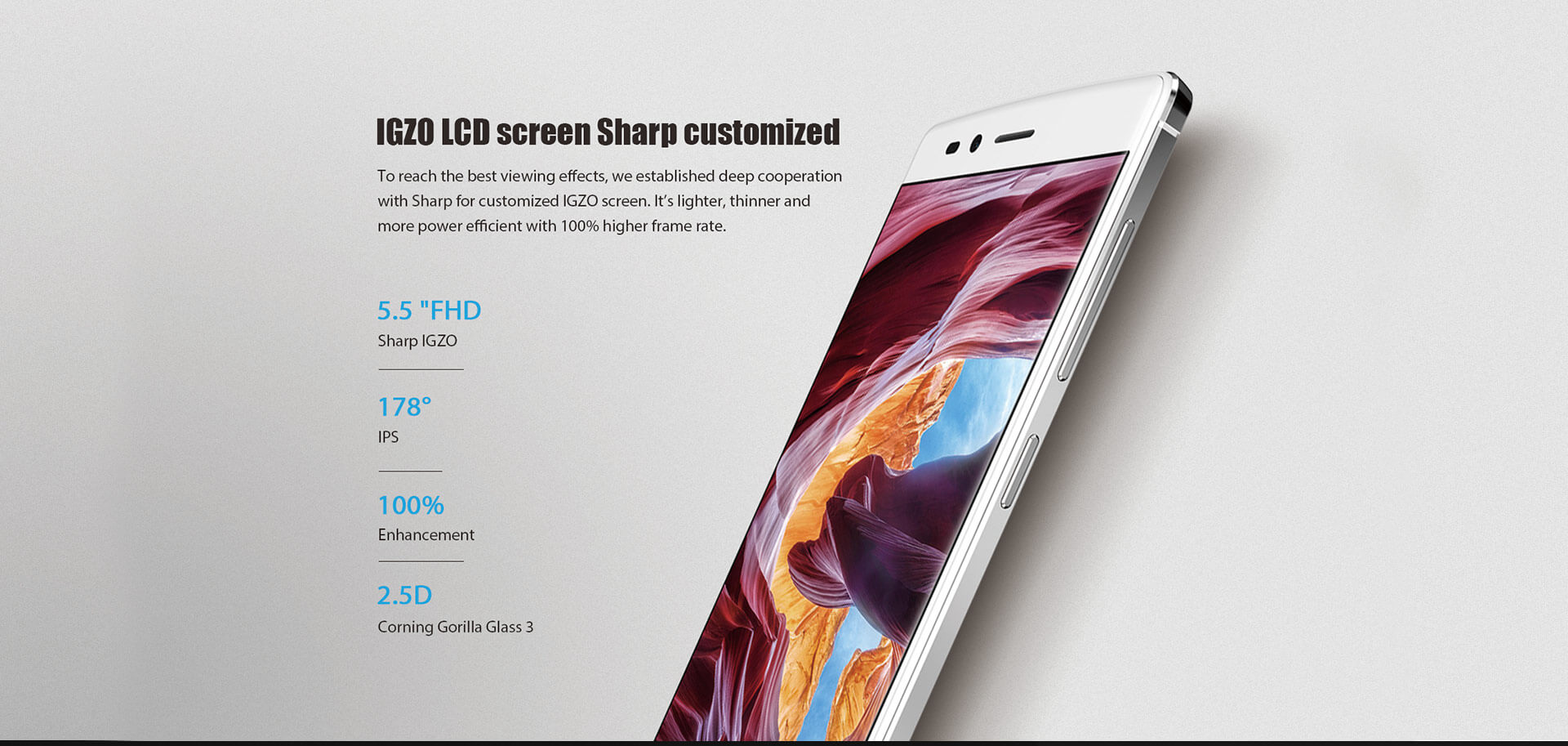 Internals:
The Apollo Lite from Vernee has a DECA-CORE processor. That's right, ten cores. This is one of the very first deca-core phones. The new processor is titled the Helio x20. Multi-tasking should be a day at the beach for this smartphone. Paired with 4GB LPDDR3 RAM, this phone seems to be one of the most powerful phones I have ever seen. It's insane.

Battery:
The battery is nothing to mess with, either. The Apollo Lite boasts a 3180 mAh battery. Paired with Android 6.0 and it's new optimizations for battery, this will surely keep you going all day… and the day after.
Android 6.0:
Android 6.0, or Marshmallow, is by far one of the most advances mobile OS' in the world today. It has an insane amount of multitasking features, it's battery optimizations are second to none, it's interface is buttery smooth and beautiful. The Vernee Apollo Lite uses stock Android 6.0. That means no bloatware and no harsh overlay. Just a snappy, fresh Android experience.
Other Key Features:
Fingerprint Sensor – A 3rd generation pressure fingerprint sensor allows for a split second unlock process and unbeaten security.

USB Type C – A new port and charger allows for Sonic The Hedgehog speeds for charging. You have to see it to believe it.
32GB Internal Storage – Store all of your favorite games, music, and apps. Also, you can upgrade to a 128GB microsd. Woah.
Without a doubt, this phone brings unparalleled features to the table. The craziest part of it all, it's under $250 bucks.
Yep, it costs only $229.99. That's a fourth of the iPhone 6S plus, a third of the Galaxy S7, and half of the Nexus 6P.
Really though, this phone destroys what we expect from a smartphone.
GearBest also has a promotion that allows the chance to win $30 cash back if you're one of the first 200 to order.
You can pay the $29.99 deposit now and guarantee your phone. This allows guarantees your phone ships over the others.
You can check out the promotion here, and see this absolute beast for yourself, here!
We are influencers and brand affiliates.  This post contains affiliate links, most which go to Amazon and are Geo-Affiliate links to nearest Amazon store.
Hello all. Glad you could be here. My born year is 1995 and I have been raising hell ever since. By raising hell, I mean that I love to work on cars, computers, play video games (currently UFC 2), spend time with my family, and simply enjoy the little things. I love what I do and I do nothing else.
Onward!